Make it happen!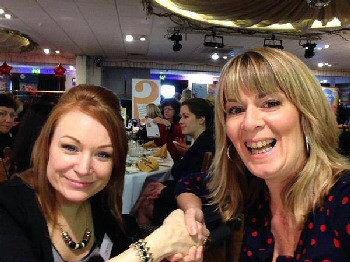 GLOBAL Entrepreneurship Week is the world's largest celebration of the go getters and job creators who launch start ups that bring ideas to life. During one week each November, GEW inspires people everywhere through local, national and global activities designed to help them explore their potential as self starters and innovators. Female entrepreneurs will be taking centre stage this November, as Women's Entrepreneurship, is celebrated in over 150 countries on 19 November 2015. The day is going to provide woman all over the world the opportunity to celebrate and engage with female entrepreneurs. As part of this week North West based Pink Link Ladies Networking will be hosting a full day event to celebrate Female entrepreneurs around the North West. The event will be held on Thursday, 19 November 2015, at Shaw Hill Golf Resort and Spa Hotel Chorley Lancashire.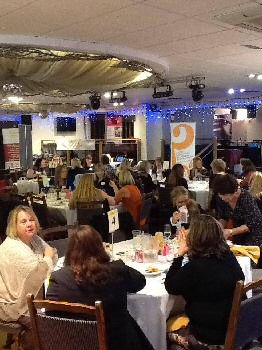 North West based business women attending will have the opportunity to gain knowledge and insight from a panel of female entrepreneurs. The panel of experts will include Blackpool based Laila Remtulla the founder of Laila's Fine Foods Ltd, a supplier of major UK supermarkets joining her is Valentina Slater a Sales Director at Direct Accident Management, a fast moving 24/7 motoring business across the UK. From Lancaster we have Rebecca Jane Dowling founder of The Lady Detective Agency, Author and TV contributor and Lee Dancy founder of Barking Mad an international franchise providing professional pet care.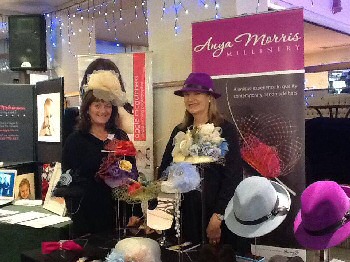 The event will be featured live with Sally Naden from BBC Radio Lancashire and other media companies will be attending to cover the event.

Ladies can get involved by exhibiting or attending the event which includes Lunch and refreshments. To be a part of this day Call us on:- 01253 425443 or via sending an email to:- shannon@pinklinkladies.co.uk.

Weeping Window & Black Poppies
THE Writing on the Wall present a fascinating archive of letters and documents highlighting the plight of black soldiers, seafarers, and workers in Liverpool following demobilisation in 1919. This archive contains testimony from men from the Caribbean, West Africa and other colonial territories, who had fought for England on land and at sea during the Great War and were then left stranded, destitute and subject to racial violence on the streets of Liverpool.

As part of the Weeping Window experience, Writing on the Wall invites you to join internationally renowned poet Levi Tafari in exploring the lives of these men and their families and to respond creatively through story-telling and poetry. These creative writing workshops will be include a guided tour of the archive. Join the team for all four workshops or simply drop in for one.

Writing on the Wall have been presented with a number of significant, original documents covering the period 1919 to 1921, by community member and activist Joe Farrag. This archive relates to the position of Black ex-servicemen, seamen and factory workers stranded or left destitute in Liverpool after the 1st World War.
This archive includes letters and testimony from soldiers and merchant seamen from the West Indies and the Caribbean, who had fought for England on land and at sea during the Great War of 1914, or had worked in factories in Liverpool, and had wives and children here.
They were then subjected to verbal, physical and institutional racial abuse on the streets of Liverpool. They reveal their plight of daily racism and loss of jobs because of the boycott by white workers, a boycott often supported by the trades unions, and of being stranded in a country that no longer wanted them, even though they had fought for England during WW1.
This tension led to the race riots of 1919, resulting in many serious assaults and attacks, and the death of Charles Wootton, a Black seaman murdered by a White mob. The unique nature of this material is that it contains the written word of those ex-servicemen, sailors and workers who were being confronted with abuse and assault, while facing destitution.

WoW's Co-Director, Madeline Heneghan says:- "This is a highly significant archive in terms of Black and British History. With support from the Heritage Lottery Fund, we are delighted to be able to share this fascinating and moving collection with the people of Liverpool in a creative and stimulating way."

Check out the new 'From Great War to Race Riots' website which also includes a digitalised version of the archive. For more information contact WoW on:- 0151 703 0020 or via emailing:- info@writingonthewall.org.uk.
This event will take place Every Saturday, throughout November (7 November, 14 November, 21 November and 28 November 2015) at the Liverpool Central Library. If you want to attend it is reminded that this event is free, but booking is strongly recommended. The event starts at 1pm, meeting at 'The Great War to Race Riots' exhibition on the 3rd Floor and runs until 3pm.
Cut fuel bills this winter
1 in 9 households in Merseyside is currently living in fuel poverty. And as we approach winter one of the main questions for Merseyside residents is how to keep the costs down while keeping warm this winter. 1 way to combat the rising cost of fuel bills is to regularly switch supplier to get the cheapest tariff out there. A safe and easy way to do this is through a collective switching scheme such as the Merseyside Collective Switch. To date we have saved Merseyside residents £650,000 off their fuel bills proof that by joining together collectively we can all make our energy bills more affordable by switching together and saving together. However we didn't want to stop there. That's why we are running the 5th Merseyside Collective Switch aiming to save you all money on your fuel bills leading up to Christmas. We are pleased to announce that the winning tariffs are in with savings of up to £277 a year currently the cheapest tariff on the market. We are also thrilled to announce a winning green tariff. This scheme supported by all 6 Merseyside Local Councils has seen over 14,000 people register in previous rounds. One of the reasons for the campaigns success around Merseyside is that it's a trusted scheme which offers step by step support for both online and offline customers as well as a full market comparison. The switching window is open until the 16 November 2015 and this will be your only chance to take advantage of these particular deals. To register visit:- LCRenergySwitch.Co.UK or call our free phone number:- 0800 043 0151. "We want to see everyone getting the cheapest possible tariff they can so pass this on to a friend and see how much you can save." said Merseyside Collective Switch.