The Corrs Are Back With New Album & UK Tour!!!
WE are please to let our readers know that following on from the release of The Corrs brand new album called:- 'White Light' that came out on 27 November 2015, they are heading to Liverpool in 2016! This was announced at they listed 8 venues that the band will be playing on a UK Tour in January 2016!

The sound of the Corrs is unique, an enchanting mix of traditional Celtic music with a pop rock twist. Over the last 10 years they have spent time with their families while Sharon and Andrea also pursued solo careers. But for most of 2015, the band has been working in London on their the album 'White Light'. The bands new studio album that has been released on East West Records is just as good as the first, if not better. Up to now the band has not released an album since 'Borrowed Heaven' in 2004 and the subsequent world tour. We think fans will not be disappointed with this long awaited:- 'White Light' album!

Tickets for the tour are already on sale and selling fast. To get them and also to find out more about the band please visit the official website.

The Corrs will play over January 2016 in the following location:-

► On Tuesday, 19 January 2016, at Birmingham's Genting Arena.

► On Wednesday, 20 January 2016, at the Cardiff Motorpoint Arena.

► On Friday, 22 January 2016, at Liverpool's Echo Arena.

► On Saturday, 23 January 2016, in London, at The O2.

► On Sunday, 24 January 2016, in the Manchester Arena.

► On Tuesday, 26 January 2016, at Glasgow's Hydro.

► On Thursday, 28 January in Dublin's 3 Arena.

► On Friday, 29 January 2015 in Belfast at The SSE Arena.

If you don't know The Corrs they are:- Andrea (lead vocals), Sharon (violin, vocals), Caroline (drums, piano, vocals), Jim (guitar, piano, vocals). The band has sold over 30 million albums since their 1995 debut:- "Forgiven Not Forgotten."
Stereophonics Announce Cardiff City Stadium Show June 2016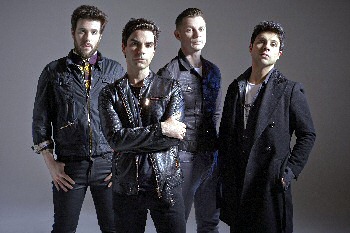 THE band Stereophonics have announced a very special show at Cardiff City Stadium on 4 June 2016, with special guests The Vaccines and Band of Skulls.

With career sales of over 10 million albums and their latest, acclaimed No.1 album:- 'Keep The Village Alive' already certified Gold, Stereophonics visit the ground for a second time having been the 1st act to play the stadium with their triumphant sold out show in June 2010.

Cardiff City Stadium will be another iconic show in Wales for the band following on from previous massive shows at the Millennium Stadium (2001, 2003), Morfa Stadium (1999), Cardiff Castle (1998, 2009) and Cardiff City Stadium (2010, 2016).

Tickets can be got via:- Stereophonics.Com and CardiffCityFC.Co.UK.

Stereophonics are currently on a sold out 13 date, UK arena tour, which includes Liverpool and also 2 nights at the Cardiff Motorpoint Arena.

If you dont know who the band are, it is:- Kelly Jones (vocals/guitar), Richard Jones (bass), Adam Zindani (guitar) and Jamie Morrison (drums)

The band is 1 of the country's best live bands with a back catalogue that matches their performance every time they step onstage. No doubt this show will be 1 of the live highlights summer 2016.
Are you going to it?
If you are going, please do let us know, and also tell us what you thought of the show, via emailing us to:- news24@southportreporter.com.

Formby Christmas Lights Photographs
Photographs by Patrick Trollope.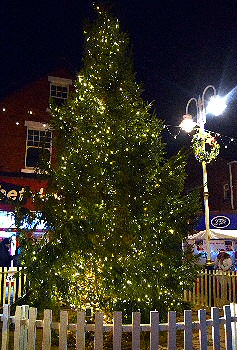 ON 22 November 2015, the Formby Christmas Lights where switched on in Village. From Christmas elves to Puddle Ducks, this was quite an event as you can see in our photographic coverage. Please email us your thoughts to our email address:- news24@southportreporter.com, about this event and also check out the Formby Christmas Lights Facebook Page, to see what other things are on offer this year! Plus on our Facebook Page we have a few videos taken at this event.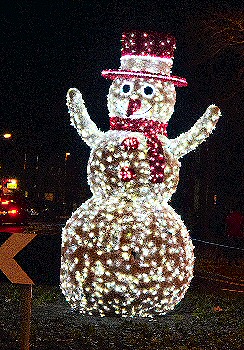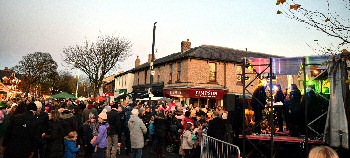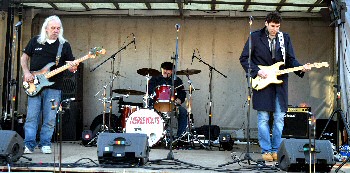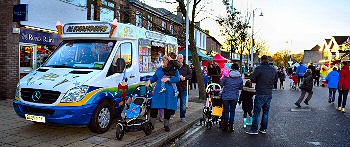 PAGE 1 OF 6
We hope you liked the photos, but please, don't copy them. Please help us to keep our copyright intact and to keep this site online.