Website Everything £5 visits the Radio City Tower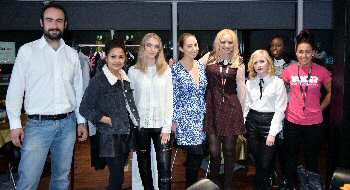 A few weeks back we got invited to the Radio City Tower, Liverpool, to find out about a brand new online shop. We have seen cheap shop deals for many years, from the 99p Stores, Branded Bargains, Poundland and more, so discounts are nothing new to the world. Online you have US online website offering services for £5 or below... Yep that's called:- 'Five Below' so when we were told that the fashion outlet displaying a selection of cloths was called:- 'Everything 5 Pounds' we thought it could be them. But it isn't as it is an independent UK based business! Ever wondered what happens to all of those unwanted clothes retailers can't sell them in store, or change stock from summer to winter? In the UK and throughout the world, figures on unused clothes and shoes have been collated and the amount put in to landfill is staggering. In the UK it is said that 11.9 million tons of unwanted clothing a year ending up in landfills. Some of it goes to the discount shops that often pop up, but most ends up being thrown out. This is where www.everything5pounds.com comes into play. They buy up loads of stock from the biggest names, that would otherwise have been thrown and put them out to the public for £5. This is not waste products, but often high end designer wardrobe clothing. But is it just another clever marketing gimmick? Oddly no! It makes businesses sense. These products are often amazing and for most people on a budget, being able to get good clothing, which is often made by a major brand label, for just £5 is fantastic! It helps retailers and manufactures by recovering some of the costs they lose when the season changes, or fashion changes and also helps the consumer. But they do have one problem in the long term, the name. This fixes them to the price, just as the £1 shops have found, so what happens when inflation rises, or if suppliers need to increase their costs? We asked this and they said that:- "Yes, there is no room for manoeuvre when unforeseen circumstances, but we have now got major backers and we will adapt if and when required. For now we are able to sell items at such little cost, is down to our extensive industry experience, plus our ability to buy in bulk from independent fashion retailers across the globe. The decision to sell everything at the same price will remain the same, and at this point, products at £5 are definitely a talking point. We are not just selling clothing though, as we are starting to sell other lines as well, from bags to toys and footwear to home-ware. But our aim at this point is to deliver affordable high end fashion fans on a budget." As some of the clothing comes from large stores, what's to say a web buyer gets one of the items from the online shop and then takes it to the retailer and tries to get a refund on that item. Well some of the clothing we looked at we found had labels taken off, but this was only to protect the brand by preventing their clothes from being presented to the original retailer for a refund, as yes, these items cost more from them. But that issue being raised just shows that these cloths are certainly worth a look at, as to the other items they stock. If you see an item, you must make a quick decision re possible purchase, as they do not keep them for long. This store makes an ideal place for students, models and anyone who wants good clothing at a good price, to visit. Now the sales part of this report is concluded, why did they visit Radio City and what did they do to have a show in the Tower? Well the shop is also supporting charities throughout the UK. One of these charities is Bauer Radio's Cash for Kids. Bauer Radio own Liverpool's Radio City, so over November 2015, Everything £5 held a string of events for them in the City and in the surrounding area for the charity. Please email us your thoughts about this online retailer to:- news24@southportreporter.com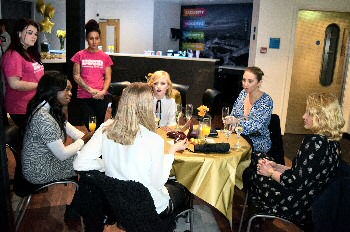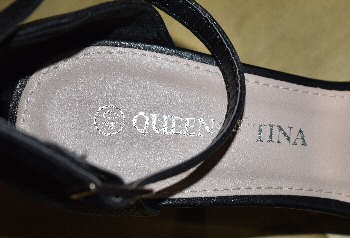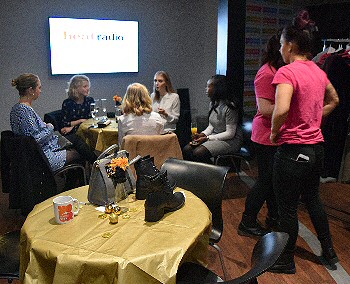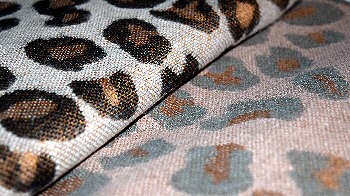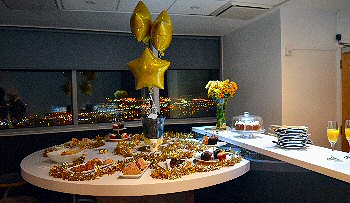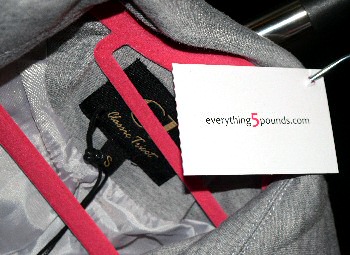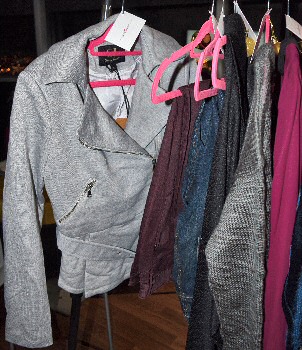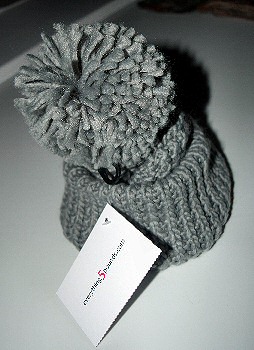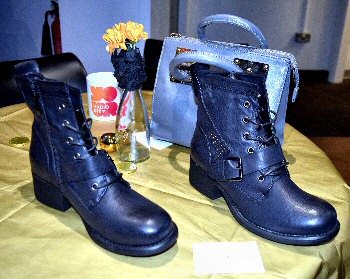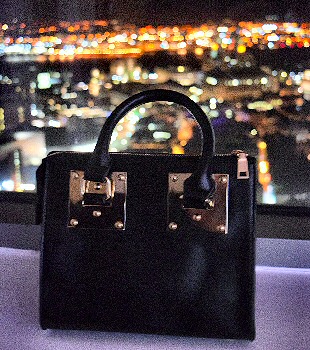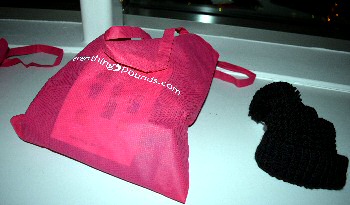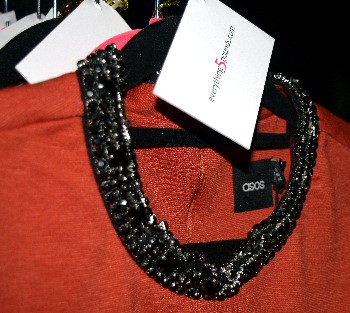 We hope you liked the photos, but please, don't copy them. Please help us to keep our copyright intact and to keep this site online. Click on here to find out how you can get you copy of these photos.

WarGames all set to open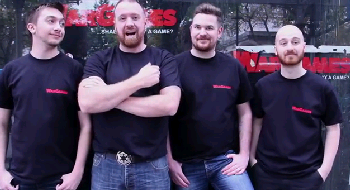 A brand new local business, called WarGames, is about to open on Southport's historic Lord Street, thanks to help from the likes of Kickstarter. The clever marketing, from a mock zombie attack, shown on a video on YouTube, to postings on forum websites has shown just how effective the internet can be. On Kickstarter alone, they have had 95 backers, pledging £5,050 to help bring this project to life just shows which can be done with good internet marketing. Other businesses in Southport should take note, as often they see the web as the kiss of death, but in fact they should be making use of it more. When we first learned about the project, it seemed a bit out of place, as Southport has been haemorrhaging jobs and loosing businesses for some time and has been losing the younger shoppers for years. A massive shop selling all types of tabletop, CCG and board games online and in store, it is more a shop that you would expect in a major City, like Liverpool, Manchester, Birmingham or even in the capital, London! It's hard to see the scale of this project, until you go to the venue, that is located in what was an old Pizza Hut. It's like a Tardifs inside, with 3 floors to be opened to the public, that stretch back and back... The old building is also very historic and one of the oldest on Lord Street, so when they started work inside, they found old fireplaces and decorative fittings. Most these fixtures and fitting that had been uncovered have been restored by the staff, and will be incorporated into the new look. This will give the shop very unusual look.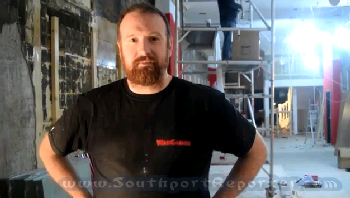 Martin McNeil:- said:- "We have been delayed, thanks to the state of the building, a long battle with the world's worst solicitors and other factors, but we see light now at the end of the tunnel. It's hard for us to think we are about to open WarGames in Southport! It is really happening! When we first came into the building and it was a dirty shell.... Most people in Southport thought we had lost the plot! As we started cleaning it up, we kept finding things that had been hidden behind cheap panelling. One of our staff joked about ghosts and zombies, it was that spooky! This shop has so much history hidden, we did not know what to expect each time we moved something, it would reveal a new surprise! As if I had opened a YouTube channel, around 18 months ago, and this shell kept revealing lost history. That was when we had the idea of doing a funny video. This lead on to our YouTube, Zombie horror movie film, and that captured even more people's attention! But this hidden side of the building has also helped in a totally different way as well as inspiring one of our many internet marketing campaigns. Some of the old decorative features, we cannot save, but the majority of it we could, so we decided to do our best to preserve them and build it into our designs. Our aim has always been to get away from the traditional, rather dingy image of games workshops, and this was a gift to us! Using fittings like the traditional fireplaces we hope will win back adults, who do most role play and that strategy game shops have over looked. At WarGames, we want to make this place open and inviting to both kids and adults, so like big chain stores, like Debenhams, we wanted things to look amazing. Finding these fire places and fittings, we hope will do just that! We have invested over £75,000 in transforming the shop into our dream and we know that this is just the start. We also know that sales on high streets are falling and internet sales increasing, so we will be looking at ways to keep our strong internet presence and hopefully building it up well. But the shop will not be just a show room or warehouse. We want it to be far more interactive and offer far more than just a place for kids to go and play a few rounds of a set game, that that shop is currently promoting. We will be hosting lots of events over 2016, letting our customers come in and try out all the games on offer. Plus if you want any we don't stock, we want to know and we will see if we can get it. We will also have everything needed to build, paint and play the games that we sell. If you don't know how to do that, we will be holding workshops to help you with that endeavour. We even plan to have a chill out zone too, where you can have a coffee or a soft drink. So if big kid or small kid, please pop in to WarGames and find out more, very soon!!!"
Just to add.... this amazing place has already attracted some of the biggest franchises in the world, such as Star Wars, DC and Marvel Comics, so keep an eye online and offline to see what happens next! We have a few bits to put our soon so keep an eye on here as well!

We an also confirm that WarGames, Southport, will be officially opening on 12 December 2015 and might be open sooner, if they can.

Please watch our YouTube video interview with Martin McNeil by clicking play below.
Liverpool's truly magic Christmas has started!

LIVERPOOL'S Christmas Lights are now on and also the Jack Frost on Snowflake Trail has started. This Festive Season the City hoes to bring you some sparkle and entertainment as you shop. You can just take in the sites and sounds of the Christmas Market, follow the Snowflake Trail, have a skate at the rink in Liverpool One, or catch amazing shows that the City is hosting. For example, since the 13 November Liverpool One and surrounding area have the Christmas Tree and ice Festival, and since the 19 November the Jack Frost on Snowflake Trail has been running. Then on since 28 November, see the spectacular ships and tradional family fun at the Albert Dock. plus on 9 December Radio City will host Christmas Live at the Echo Arena, plus lots more... See OneMagicalCity.Com for all the latest news and to see what's on!