Karen Potter Craven Minor JFL
Fixtures Week Ending 29 November 2015
Under 12
S&A Red 9-0 Hesketh Colts
Redgate Rovers 4-2 Crosby Stuart
Under 13 John Disley Cup
Formby JSC Black 2-1 Tarleton Corinthians
Under 13 Premiership
Formby JSC United 3-1 S&B Red
Mitch Green 4-4 Southport Trinity
Redgate Yellow 2-4 Burscough Green
Under 13 Championship
Southport FC 5-2 S&A Amateurs
Maghull Youth 5-2 Redgate Black
Redgate White 9-0 Mitch Red
Under 14
Birkdale Black 8-0 Hesketh Colts
Redgate Rovers 0-3 Birkdale SAC
Under 15
S&A Amateurs 2-6 Birkdale Black
Southport Trinity 0-1 Redgate Rovers
Birkdale United 0-4 Maghull Youth
Under 16 Adam Bell Cup
Formby JSC 0-2 Southport FC
Under 16
Southport Trinity 3-1 Redgate Rovers
Under 18 Geoff White Memorial Cup
AFC Liverpool 1-3 Churchtown Athletic
Under 18 Premiership
Lydiate 0-2 Southport Trinity
Under 18 Premiership
Redgate Rovers 8-1 Lions
Trinity Blue 0-9 Birkdale United
Dynamo Rangers 2-2 S&A Amateurs

Fixtures Week Ending 6 December 2015
Under 12
Phoenix v Crosby Stuart
Formby JSC Black v S&A Red
Trinity Blue v Redgate Rovers
Under 13 Premiership
Mitch Green v Formby JSC Black
Redgate Yellow v S&B Red
Burscough Green v Southport Trinity
Under 13 Championship
Redgate White v Southport FC
S&B Yellow v Redgate Black
Maghull Youth v Burscough White
Under 14 Anita Shaw Memorial Cup
Crosby Stuart v Birkdale Black
Southport FC v Formby JSC
Under 14
S&A Amateurs v Birkdale SAC
Redgate Rovers v Ormskirk
Under 15 Tom Owen Cup
Birkdale Black v Hesketh Colts
North Sefton v Southport FC
Under 15
Southport Trinity v S&A Amateurs
Under 16
The Hares v Formby JSC
Southport Trinity v Churchtown Athletic
Under 18 Geoff White Memorial Cup
Hudson v Southport FC
Under 18 Championship
Jaguars Red v Lions
S&A Amateurs v Hesketh Colts
Redgate Rovers v Trinity Blue

Families thanked for raising £40,000 for incubator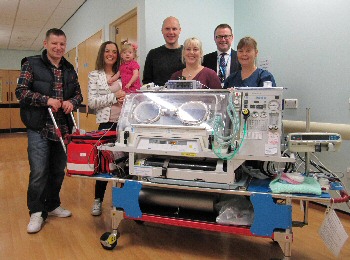 3 families helped raise more than £40,000 for a high tech transport incubator for premature babies at Ormskirk Hospital. The replacement incubator will be used to transfer babies from the delivery suite to the neonatal ward as well as between hospitals when needed. Sister Karen Wareing, Neonatal Ward Manager, said:- "It was a fantastic amount to raise that, as well as paying for the incubator, has allowed us to buy the necessary monitors to go with it. We feel very thankful and fortunate that parents want to fundraise for us and we really do appreciate all donations, however big or small."

Steph and Milly Beqo, from Ormskirk, raised £20,000 with a climb of Snowdon in North Wales in which more than 100 friends, family and colleagues took part. Their daughter, Mia, was born three months prematurely and was a patient in the neonatal unit. Andrew and Sarah Malm's son Rudy died at Ormskirk in 2010, but the family has since raised £10,000 completing the Three Peaks Challenge. The couple, also from Ormskirk, have 2 other children, Dollie, 3, and Arty, 2. Emma and Lee Graham, from Formby, have fundraised for the past 3 years after their son, Theo, was born 10 weeks early. During the last year alone, the Graham family raised £10,000 by having a different fundraising activity each month.
Simon Featherstone, Director of Nursing and Quality for Southport and Ormskirk Hospital NHS Trust, said:- "The Trust and the communities we serve are very fortunate indeed to benefit from the generosity of spirit of these inspirational individuals. I want to thank them and everyone who contributed time and money towards the transport incubator which will be a lifesaver for babies for years to come."
SME's sign up to cyber attack insurance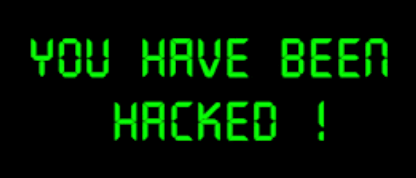 BUSINESS owners are increasingly signing up to insurance policies to protect themselves against cyber attacks. Southport based online insurance company Quote Dave says it has seen a surge in enquiries in the wake of the attack on telecoms giant TalkTalk. Figures from the Office for National Statistics reveal that there were 2.5million incidents of cyber crime between May and August this year alone. The statistics include computer viruses, but also incidents in which email or social media accounts had been hacked. Stuart Bennett, a director of QuoteDave.com, said:- "Insurance against cyber attack is definitely on the agenda of business owners. We have received a significant number of enquiries since the TalkTalk attack. Under the Network Information Security directive being introduced next year in the European Union, businesses of a certain size will be obligated to report any breach of their systems. Cyber attack is potentially a bigger issue than fire and theft because so many businesses depend on being able to access electronic data.mWe anticipate the demand from SME owners only increasing over the coming months, particularly if there are 1 or 2 high profile cyber attacks on smaller firms. In time, cyber policies will be part and parcel of business insurance just as fire and theft insurance are commonplace. SMEs are just as vulnerable to attack as a TalkTalk. Younger people are computer savvy and all it takes is a disgruntled customer who feels so let down that they wish to damage your business or someone with malicious intent and you could have a problem on your hands. 10 years ago it might have been a brick through your window but now it can be a lot more serious." Quote Dave provides its business clients with policies including commercial vehicle insurance, landlord insurance, insurance for tradesmen, manufacturer and wholesaler insurance, public liability, professional indemnity as well as cyber crime.