Mumford & Sons live in Liverpool
Photographs by Jo Forrest...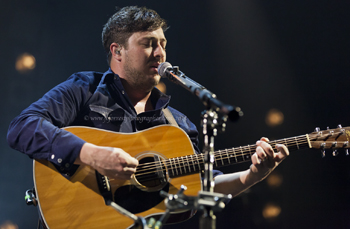 ON 7 December 2015, the British rock band, Mumford and Sons, headed over to Merseyside for what was to be an outstanding performance at the Liverpool Arena. If you missed this London band playing in the City, keep an eye on the band's website to find out when Marcus Mumford, Winston Marshall, Ben Lovett, Ted Dwane will be heading back our way! But for now, please take a look at these photos taken on the night, as they played to a packed Arena. Please also email us your news and thoughts about this band's performance to our newsroom email address:- News24@SouthportReporter.Com.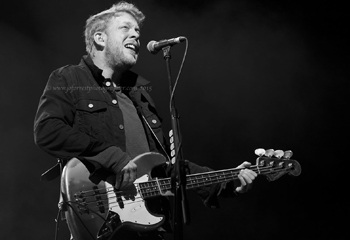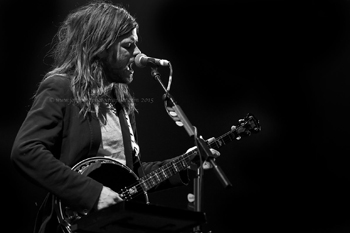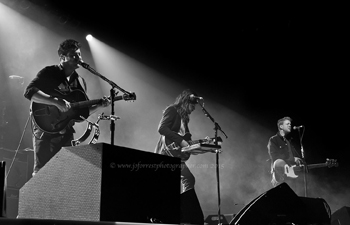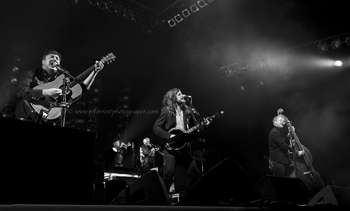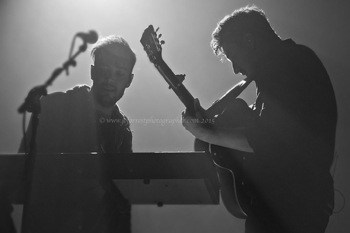 Christmas Cards warn against gun crime
MOTHERS in Liverpool, Knowsley and Sefton whose loved ones are believed to be involved in gun crime are receiving special Christmas Cards this year (2015). The cards show bullets and handguns which have been arranged in the shape of a snowflake with the words:- "Together we can make gun crime fall this Christmas." The message inside reads:- "Let's make it a safe and happy 1." The cards have been sent to mothers and to influential women in the individual's lives including girlfriends and grandmothers. It is hoped the card will encourage the women to think about the dangers their loved ones are placing themselves in and to take immediate action to deter their loved ones from becoming involved in gun crime and prevent them from being injured, or killed. Detective Superintendent Lee Turner, of the specialist Matrix Serious Organised Crime unit, said:- "We hope this will lead to the families of gun offenders talking about the dangers and consequences of firearms. There is a very real danger to all involved in gun crime and we urge mums, who know their sons, or daughters, are involved with gangs who use firearms to help them to get out of the vicious circle they may have found themselves in. We all want the best for our children and we don't want to see them go to prison for their involvement in gun crime, or even worse taken away in a body bag as a result of what are often petty disputes. We know calling us with information will be one of the toughest decisions they will ever make but it could be a decision that saves not only their loved one's life, but the life of the son, brother, nephew or husband of another woman. We take gun crime extremely seriously and are committed to taking firearms and offenders off our streets. We want the communities whose lives are blighted by gun crime to take a stand and give us information about gun crime, anonymously if preferred, so we can act upon it and help eradicate gun crime." Anyone with information about gun or gang crime are being asked to call Matrix on:- 0800 230 0600. Alternatively, information can be left anonymously with the confidential Crimestoppers line on:- 0800 555 111.
St George's Hall Dickens Christmas Party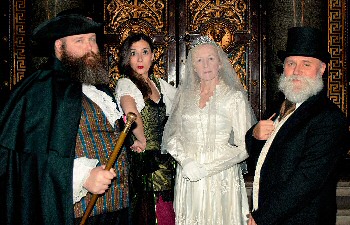 PASSERSBY are asking what the Dickens is going on at St George's Hall as the historical venue decks its halls with boughs of holly in preparation for a fabulous Yuletide event happening. And there's Great Expectations that the Dickensian Christmastime Dickens themed Christmas party soon to be held at St George's Hall Liverpool will be the highlight of the festive season! Lovehistory, producers of the popular 'Catacombs of Liverpool's Dark History' series, will be hosting the event in and around The Great Hall at St George's Hall Liverpool on Friday, 18 December 2015. Tickets are available now priced at £18.00 (including booking fee).

Swap the hustle and bustle of the Christmas season and be transported to a bygone era for an evening with a difference as you get together with friends, family or work colleagues for the perfect traditional festive celebration.

The evening will include a Yule Time ball packed with performance, song, music and a selection of food from a variety of Dickensian themed food stalls. Set in the prestigious Great Hall, guests are invited to dress up as their favourite Dickens character for what promises to be the party of the year! Whether it is the notorious Nancy; poor misguided Ebenezer Scrooge; or the wicked Mr Bill Sykes himself; plenty of festive fun will await partygoers. And there will even be a prize for the best dressed Dickens character.

Judy McLean, Creative Director of Lovehistory, said:- "This will be a great way to celebrate a traditional Christmas; and Dickensian Christmastime certainly promises to be a party with a difference. The Great Hall is the perfect venue to bring a Dickensian world to life. It promises to be a fantastic sight with our guests getting into the spirit of the theme and dressing up as their favourite Dickens' character."

A Town Crier will officially start the evening's proceedings, which will be followed by a famous scene from a Dickens novel, but beware, there may be characters who will pick a pocket or 2! Traditional Christmas carols will complement the stunning surroundings of St George's Hall, which provides the perfect backdrop for this festive Dickensian celebration. Guests will be fully immersed into the drama of the evening and entertained by a team of professional actors, who will perform the very best of Dickens' highlights while they interact with guests throughout the evening.

Alan Smith, General Manager at St George's Hall Liverpool, added:- "Once again St George's Hall is delighted to offer a magical night of theatre and drama in one of the most dramatic and enthralling settings in the country. Due to the demand for the event we have decided to reduce the admission fee down to £18 and allow guests to choose what food they would like on the evening rather than offering the traditional dinner. The hall will have traditional stalls to allow guests to choose what they may like on the night whilst enjoying a Dickensian experience like no other."

Please note, food is not included in the ticket price, but is available to purchase from the Dickensian themed stalls. A bar will also be open throughout the evening. Food stalls will offer the best home made traditional pies in the City, while the Travelling Pig will serve a succulent hog roast buffet. Gourmet Catering will also be providing a range of tasty treats including beef bourguignon stew, sticky toffee pudding and ice cream and apple pie and custard. Plus, the very experienced caterers from the famous Liverpool Empire will be cooking up a tasty traditional stew with Artisan bread! A feast for the eyes and for the soul, this event will be full of Dickensian delights! Vegetarian and gluten free options will also be provided.

For further information please visit:- LoveHistory.Co.UK or go to:- StGeorgesLiverpool.Co.UK.

Gig review:- "Stereophonics, play live in Manchester Arena..."
Review and photographs by Jo Forrest...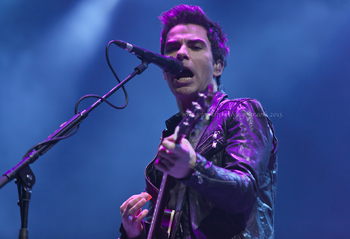 THE
amazing Stereophonics played at Manchester Arena, on Friday, 4 December 2015, to a sell out audience, on their
'Keep The Village Alive'
tour. It is hard to believe that the welsh rock have been around for the last 23 years after forming in the little village of Cwmaman in Cynon Valley back in 1992.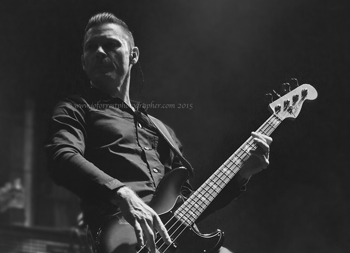 The evening was a mixture of some of their greatest hits as well as some new material. The 1st 45 minuets of the show the audience were relatively quiet and unmoved, there was no bouncing around in the stalls no dancing in the seats. Kelly Jones wasn't particularly animated and didn't seem to have a lot to say. That soon changed when Have a Nice Day came on and the crowd started to look more like they were at a concert, singing and dancing.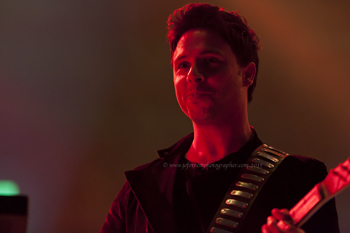 The visual effects and lighting were stunning and despite a relatively slow start from the audience the Stereophonics have certainly proved they can stand the test of time, and can still sell out arenas 20 years on. They continue to produce some great anthems and Kelly's distinctive gravelly vocals will always steal the show.
Manchester Arena Set List:-
► I Wanna Get Lost With You.
► C'est La Vie.
► A Thousand Trees.
► Superman.
► More Life in a Tramp's Vest.
► Pick a Part That's New.
► Indian Summer.
► Graffiti on the Train.
► Song for the Summer.
► Have a Nice Day.
► Mr Writer.
► Just Looking.
► Catacomb.
► White Lies.
► Handbags and Gladrags.
► Roll the Dice.
► Violins and Tambourines.
► Been Caught Cheating.
► Mr and Mrs Smith.
► Traffic.
► Sunny.
► Local Boy in the Photograph.
Encore
► The Bartender and the Thief.
► I Wouldn't Believe Your Radio.
► Maybe Tomorrow.
► Dakota.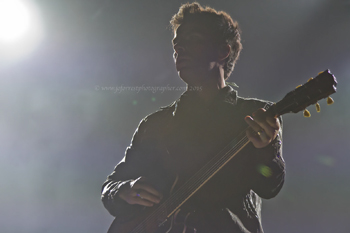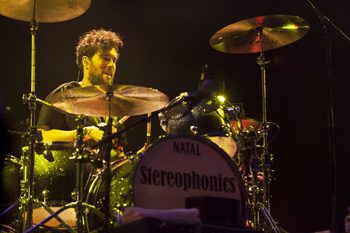 Photographs of the Stereophonics support band called:- Kid Wave are below... Please email us what you thought of these bands by emailing us to:- News24@SouthportReporter.Com.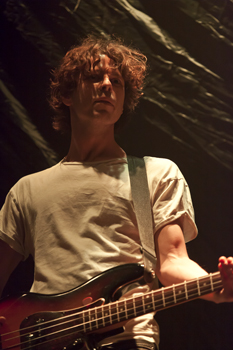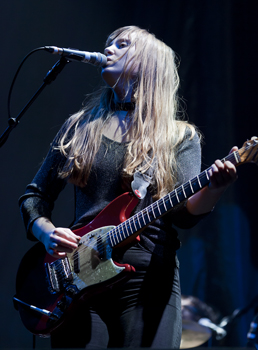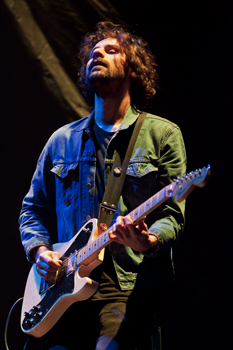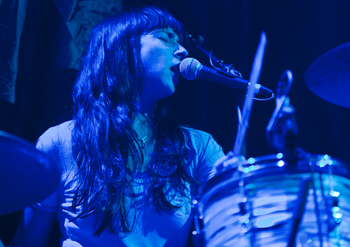 We hope you liked the photos above, but please, don't copy them.
Please help us to keep our copyright intact and to keep this site online.