Christmas funding boost for Emmanuel Church, Southport
Photograph by Huw Edwards.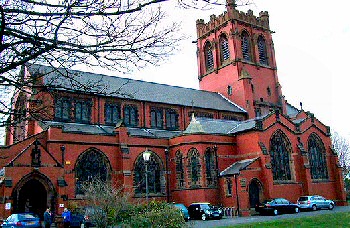 THE Grade II Listed Emmanuel Church, Southport, Merseyside, is part of the Diocese of Liverpool, and has been selected as one of a total of 29 churches and chapels in England, Wales, Scotland and Northern Ireland to benefit from the latest grants from the National Churches, the UK Church epair and support charity. Located on the main road heading north out of Southport, Emmanuel Church is still the largest building in the area, seating 1,300. It's hoped that by sharing part of the £390,000 funding payout from the National Churches Trust, this much loved, red brick Church will remain a major landmark for years to come.

The latest grant announcement concludes a year (2015) in which the UK's Church repair and support charity has awarded or recommended funding of £2.2 million to help 177 Churches, Chapels and meeting houses.

Top of the 2015 list of funding requests received by the charity include repairs to roofs, stonework and drainage and the provision of toilets, kitchens and disabled access and Emmanuel Church is no exemption to this.

Broadcaster and journalist Huw Edwards, Vice-President of the National Churches Trust said:- "I'm delighted that this Christmas the future of Emmanuel Church, Southport is being safeguarded by a National Churches Trust grant. This funding will help ensure that this vitally important church continues to serve local people for many years to come. At the heart of the nation's history and at the centre of local communities, churches and chapels are some of the UK's best loved local buildings. But their future is not guaranteed. So this Christmas, when people visit a church for a carol service or even just walk past a church on the way to do the Christmas shopping, I urge them to think about how they can help ensure that churches remain open and good repair for future generations. Everyone can make a contribution to the future of the UK's church and chapel buildings. That could be by helping to clear drains and gutters to help keeping churches watertight, volunteering to help out as a guide to show people the history and architecture of places of worship or keeping an eye out for vandals or thieves. Churches and chapels may be historic buildings, but they can be part of our future, too."

The £10,000 National Churches Trust Repair Grant has been give to help fund major roof repairs including re-slating all of the lower level roofs on the North side, including the chancel using re-claimed slates. Damaged timbers will be repaired/replaced and treated against further decay, within Emmanuel Church structure.

With a watertight building, the Church then plans to increase the numbers of activities, especially concerts and exhibitions and school visits. "Increased use of the building will allow the wider community to engage with the Church's history and architecture." said a representative from the Church.

Did you know?

The foundation stone, of Emmanuel Church, was laid in 1895, by the widow of Rev. Charles Hesketh who donated the site. The Church was then built to the design of architects Preston and Vaughan. Emmanuel Church was constructed using Ruabon Brick, along with sandstone dressings and a complex slated roof.

Emmanuel Church is built in the Gothic style with great attention to detail for such a large building, there are several well preserved gargoyles and these features repay careful examination. The most immediately obvious architectural features, however, are the impressive Crossing Tower and the unusual double gabled South Transept.

Many stained glass windows were added between 1898 (the East Window) and 1935. Most of these were given as memorials and are largely typical of their period. The 7 light, West Window (1899) is particularly good; this was restored in 2006.

The Tower, a 1901 addition, contains a ring of 8 bells, weighing 630kg, made by Taylors of Loughborough. With the exception of wartime, these bells have been rung regularly since their installation.

The organ (1914) is by renowned builder, Harrisons of Durham and retains its original specification albeit with electric action since its restoration in 2000.

The Church, being the largest in the area, is used for a wide range of larger public gatherings, in addition to worship such as:- concerts and exhibitions, local school events like concerts, educational visits and many other things.
Little Lilac Coffee Kids Table Xmas Drawing Competition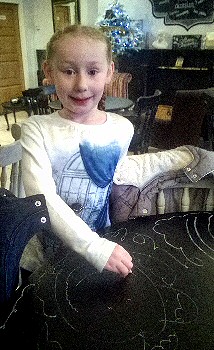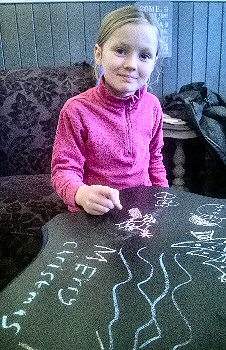 FORMBY'S new coffee shop, Little Lilac Coffee, has only recently open, in October 2015, but is quickly proving to be a fantastic addition to the village. Offering gluten free and other specialist diet food, along with an amazing selection of cakes and snacks, they are now adding bit of festive fun. The venue is now running a very unusual competition, that lets you enjoy your drinks, of say their special exclusive blended coffee or the special blends of teas, and slipping back a slices of cake or two... as your kids draw on the table! Yep, they are asking and giving kids chalk to doodle as you relax...! Please do pop in to these local small businesses, on Brows Lane and say hello, to find out all about this competition. If not for that, do it if you love coffee or tea, it's well worth a visit!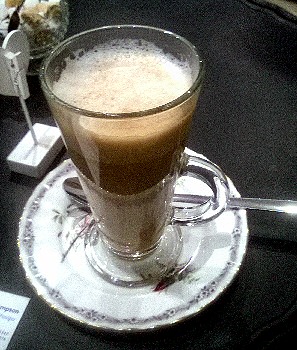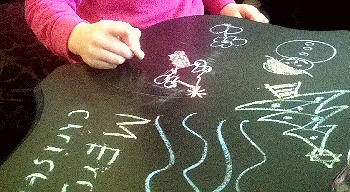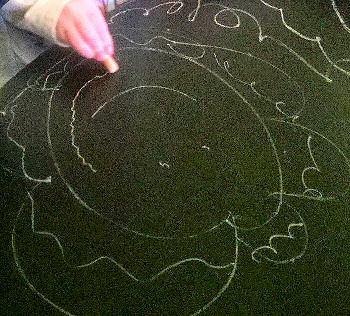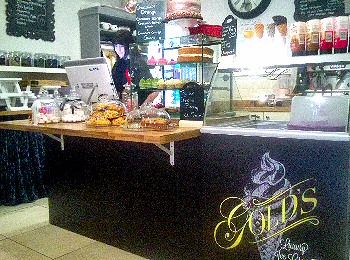 Southport Christmas Ice Rink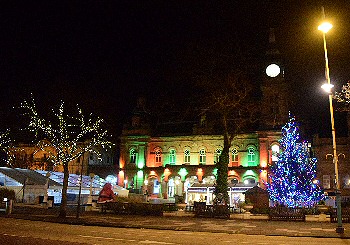 IF you are out and about in Southport, lost for ideas about things to do, between shopping on Lord Street, or within the Christmas Market stalls, pop along to the Town Hall Gardens, next to the Atkinson. This year Southport has an Ice Rink, running from 11am to early evening until 3 January 2015, thanks to Southport Big and Barron Financial Solutions. Next door to the rink there is a warm tent, with lots of exiting Christmas Alcoholic Drinks. Also Parched Bar has again popped over to the Town, after a successful few other trips over the summer, to the Food and Drink Festivals held in Southport and in Formby, to name but a few. If you do pop over, please send us a Tweet to @SouthportReport with a message and photo of yourself at the bar or on the Ice Rink, even at both..!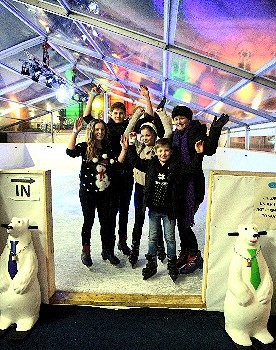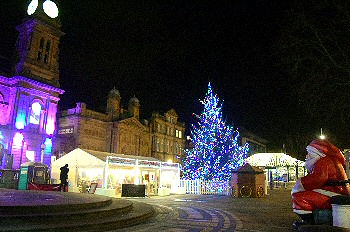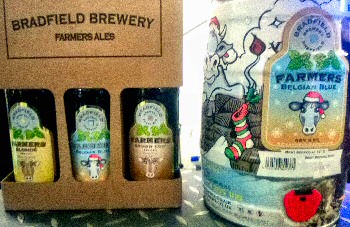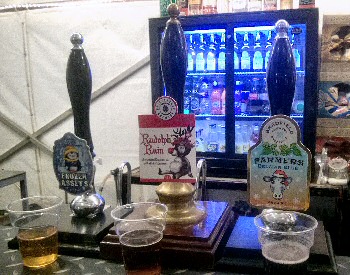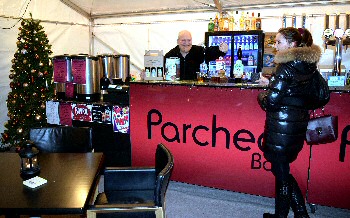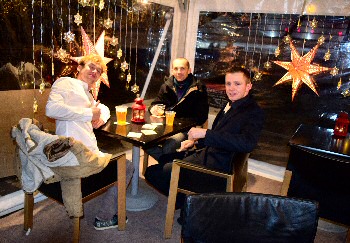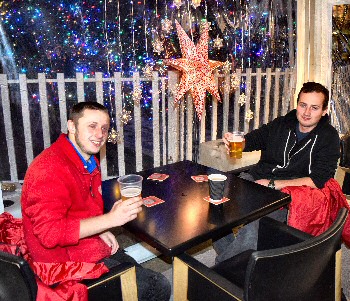 Christmas Cards warn against gun crime
MOTHERS in Liverpool, Knowsley and Sefton whose loved ones are believed to be involved in gun crime are receiving special Christmas cards this year (2015). The cards show bullets and handguns which have been arranged in the shape of a snowflake with the words:- "Together we can make gun crime fall this Christmas." The message inside reads:- "Let's make it a safe and happy 1." The cards have been sent to mothers and to influential women in the individual's lives including girlfriends and grandmothers. It is hoped the card will encourage the women to think about the dangers their loved ones are placing themselves in and to take immediate action to deter their loved ones from becoming involved in gun crime and prevent them from being injured, or killed.
Detective Superintendent Lee Turner, of the specialist Matrix Serious Organised Crime unit, said:- "We hope this will lead to the families of gun offenders talking about the dangers and consequences of firearms. There is a very real danger to all involved in gun crime and we urge mums, who know their sons, or daughters, are involved with gangs who use firearms to help them to get out of the vicious circle they may have found themselves in. We all want the best for our children and we don't want to see them go to prison for their involvement in gun crime, or even worse taken away in a body bag as a result of what are often petty disputes. We know calling us with information will be one of the toughest decisions they will ever make but it could be a decision that saves not only their loved one's life, but the life of the son, brother, nephew or husband of another woman. We take gun crime extremely seriously and are committed to taking firearms and offenders off our streets. We want the communities whose lives are blighted by gun crime to take a stand and give us information about gun crime, anonymously if preferred, so we can act upon it and help eradicate gun crime." Anyone with information about gun or gang crime are being asked to call Matrix on:- 0800 230 0600. Alternatively, information can be left anonymously with the confidential Crimestoppers line on:- 0800 555 111.
Letters to Editor:- "Please get lights on your bikes!"
"I'M a mother, from Southport and I have spotted your posts about both lads and girls on bikes, at night. I agree that no action appears to be taken when they are going around Formby and Southport without lights on bikes. Most of them are not kids, but adults! Then you also have the growing back light only group. They put a dim, flashing red light on, dress in dark clothing and no light on the front or reflectors on the sides. If you nearly knock them over they shout at you and look shocked that you did not see them! Plus, these people are often nearly knock people over on the pavements! Why are we looking at traffic issues on Lord Street when they can't be bothered to deal with these people? Why keep targeting motorists in the Town and putting people off coming in, but not bothering about the real dangers on our roads? It will not be long before a rider kills a pedestrian on the pavement or is killed riding without lights! I ask your readers to think... Please if your partner has a bike, but has no lights, get them a set for Christmas. Lights are not just for kids!" Liz Green.