Photos of Simply Red and Natalie Imbruglia at Liverpool Arena
Photographs by Jo Forrest.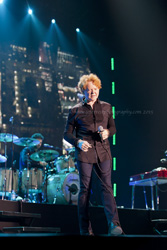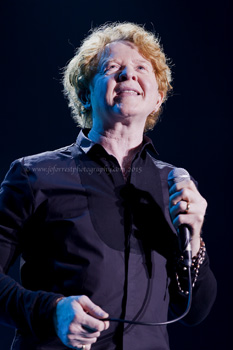 ON Friday, 11 December 2015, Simply Red, the iconic English soul and pop band, performed to a sell out audience at the Liverpool Arena, next to the Albert Dock. The band has sold more than 50 million albums, and the 2015 World Tour was put on marking their 30th Anniversary, and this was part of the UK side of that tour.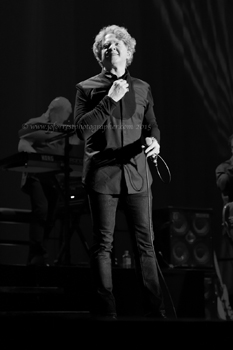 The band over the years has a very distinctive style, drew upon influences ranging from blue eyed soul, New Romantic and rock to reggae and jazz.
Since they burst into the public eye, they have defined British R'n'B throughout the 1980's and 1990's. Today they are still a major influence on countless young artists and are still in vogue with the public at large as well. The support act for the night was the fantastic and very stunning singer, songwriter, Natalie Imbruglia, making a perfect blend and build up to Simply Red's distinctive sound.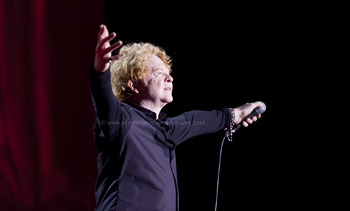 If you attend, please let us know what you thought of this event by emailing us to:- News24@SouthportReporter.Com.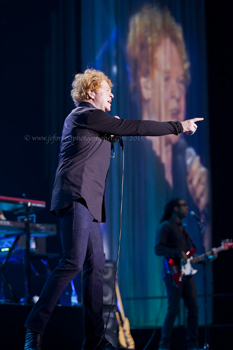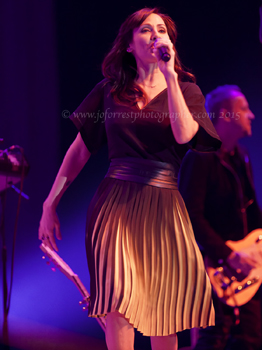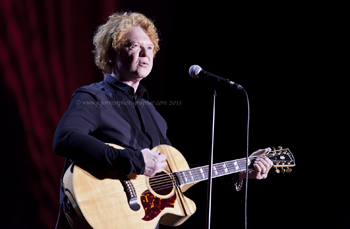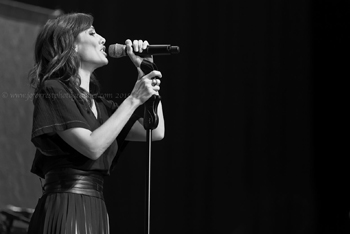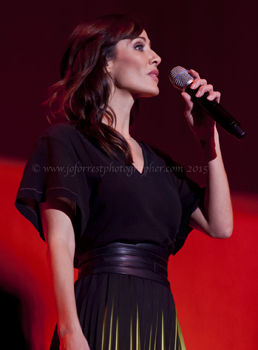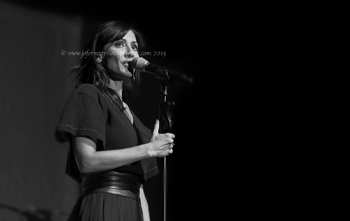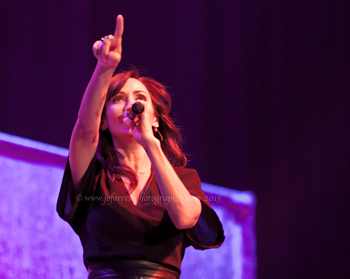 Southport Santa Sprint 2015
Photographs by Patrick Trollope.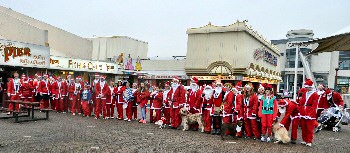 THIS year's Southport Santa Sprint on Sunday, 13 December 2015, was lead by a chap dressed as a Christmas Turkey. Despite the poor weather conditions, The Queenscourt Hospice Southport Santa Sprint attracted over 300 people, dressed in Santa costumes. This year's event started on the Pier and despite the odd slip, all went off well. They then ran around the seafront and the Marine Lake. Well done to all who took part in the annual event. It might not be as big as the Liverpool event, but it is growing and also deserves support. To find out how to help with the 2016 event, keep an eye the Queenscourt Hospice website and Facebook Page. After the race, Silcock Leisure Group presented them with a cheque. "We would like to say a big thank you to the Silcock Leisure Group who kindly sponsored the Southport Santa Sprint. They donated £500 towards the event." a spokesman for the Hospice told us. If you took part, please let us know what you thought of this event, via emailing us to:- News24@SouthportReporter.Com.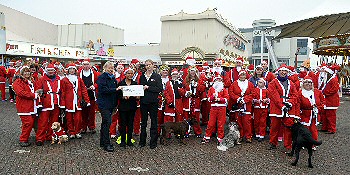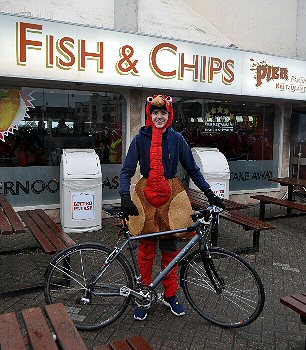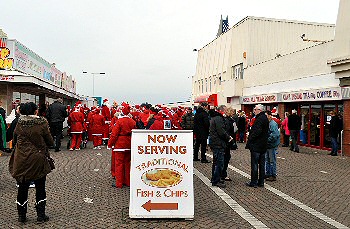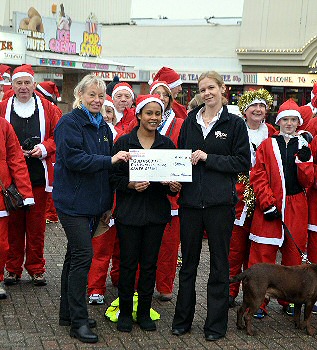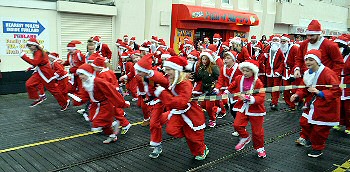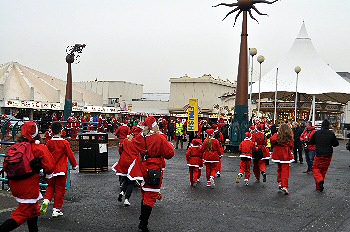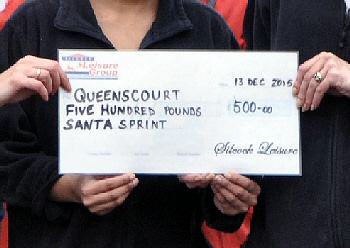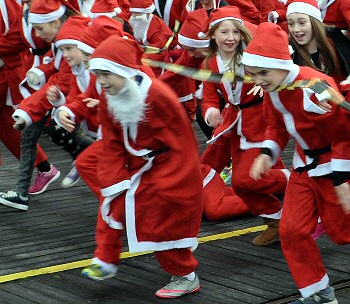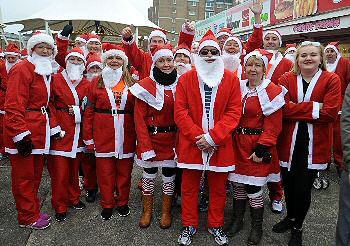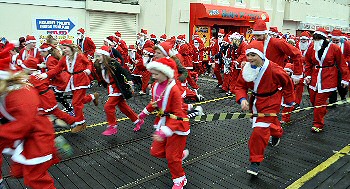 PAGE 1 OF 4
We hope you liked the photos, but please, don't copy them. Please help us to keep our copyright intact and to keep this site online. Click on here to find out how you can get you copy of these photos.