Lack of business insurance could wipe flood Towns off the map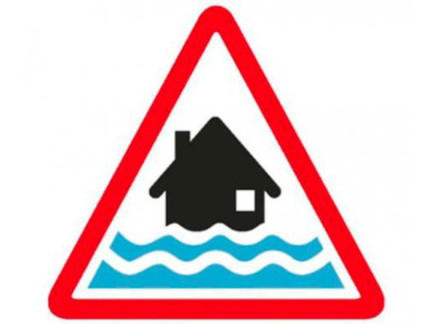 TOWNS could be wiped off the map unless urgent measures are taken to ensure businesses in flood hit areas are able to gain insurance.
Thousands of small and medium sized businesses (SMEs) are reeling from the devastating floods which have hit large parts of Northern England including Cumbria, Yorkshire, Lancashire and Greater Manchester.
While homeowners are able to take advantage, of a new facility called:- 'FloodRE', after it launches later this year, in April 2016, sadly this it has not been extended to the business community.

Flood Re has been developed by the Government in conjunction with the insurance industry. It will be in place for 25 years and aims to enable flood cover to be affordable to households at the highest risk of flooding.

However, Stuart Bennett, a director of SME online insurance specialist Quote Dave... says without businesses Towns will struggle to exist. Stuart said:- "Businesses have been excluded from the list of those eligible to benefit from the setting up of Flood Re. This means that unless flood defences are significantly improved to prevent recurrences then it is difficult to see how businesses could continue to trade as they could be uninsurable for flood. What bank would consider lending to a business that was uninsurable? Would entrepreneurs invest their own money knowing that it was not protected by insurance or would they simply choose a different location for their business? The knock on effects would be catastrophic in all sorts of ways including the impact on house prices locally if there were no businesses and no jobs nearby."
Stuart said another issue facing businesses coming to terms with flood devastation was underinsurance. Underinsurance can result in inadequate claims settlement or no claims settlement at all. Stuart added:- "Many of the businesses in flood hit regions will be unable to trade for a considerable period of time. Having the right insurance in place is vital during a period of business interruption because it helps to ensure that business bills are paid while it cannot trade normally. Underinsurance can be on the sum insured or more likely the indemnity period; how long an insurer will pay out for. Many businesses choose an indemnity period of 12 months, a time frame which is often found to be inadequate. In the case of a flood claim this could be a considerable period of time while the drying out and cleaning up process takes effect. Many businesses work on the best case scenario to calculate how quickly they will be back trading, although events such as floods highlight the scarcity of resources available; equipment and people; to do the remedial work. The actual work may only take a month, but if you have to wait 3 months for the property to dry out and then a further 6 months for the tradesmen to be available then you don't have much time to restore your business fully before your 12 months are up. If you require planning permission during the process then the times are even longer."

Quote Dave was launched by Southport based David Roberts and Partners, a leading insurance broker which has been operating for almost 40 years. The company's track record enables it to offer Quote Dave customers insurance policies from leading insurers including RSA, AXA and Allianz. Its aim is to provide clients with business insurance based on the right advice rather than the cheapest available insurance.

Stuart explained:- "The flood devastation over the last month has highlighted just how important it is to have the right insurance in place and not just the cheapest quote. Insurance has become a commoditised product often with the emphasis on price. Our advice to businesses is to spend 20 minutes checking their own policy today. If they think there are any gaps or the sums insured or indemnity periods are wrong then they need to ensure they are corrected. If a loss does occur, you do not want to be hoping that the loss is covered."

Do you have a business that is affected by flooding or you are worried about the probability of your business being affected by flood? Let us know your views and thoughts about insuring your business for flooding issues, via emailing us to:- News24@SouthportReporter.Com.

Flood Appeal Confirms Help for Latest Flood Victims
THE Lancashire Flood Appeal confirmed that it will support vulnerable people affected by flooding over Christmas as well as those affected by Storm Desmond earlier in December 2015.

The Appeal was launched by the Community Foundation for Lancashire on 8 December, 2015 with a £5,000 donation. When launched it aimed to help nearly 1,000 people in hardship across Lancashire who had been affected by the flooding caused by Storm Desmond, especially in Lancaster and Wyre. Just before Christmas the Appeal announced that it aimed to reach £300,000 and it now extends to help those victims of flooding in Lancashire over Christmas, especially in the Chorley area.

Appeal funding is available to vulnerable people and households in hardship who have been affected by flooding in Lancashire throughout December 2015. Funding is available to replace damaged goods for uninsured properties, such as ruined clothes, lost children's toys and new white goods, to provide food essentials and travel costs to and from temporary accommodation as well as specialist medical equipment. Funding is also available to charities and community groups helping with the recovery work, such as food banks. Applications for funding can be made via:- LancsFloodAppeal.Org.UK. This funding is in addition to Government funds that all households affected by flooding will receive.

Community Foundation Chief Executive Cathy Elliott said:- "It is terrible that Lancashire has now faced further flooding, especially over what should be the festive season. Our Lancashire Flood Appeal, generously supported by many people and companies in the county, supports vulnerable people and households in hardship who are victims of this new flooding as well as those affected by Storm Desmond in our county. We are here to help people in the greatest need. The flooding is now at unprecedented levels and our thoughts are not only with fellow Lancastrians who have been affected, but also those in Cumbria and now Yorkshire, especially those evacuated over Christmas."

The Community Foundation is working in partnership with Lancashire County Council and other district Councils on emergency response and flood recovery work.

Donations to the Lancashire Flood Appeal can be made by texting:- 'LFLD15' and the amount, eg:- '£10' to:- '70070' or visit the appeal online.
Surge in calls to North West Ambulance Service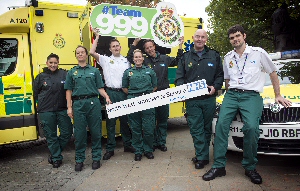 THE North West Ambulance Service (NWAS) on 28 December, 2015 had y experienced a significantly high level of demand for its emergency:- 999 and NHS:- 111 services. As a result they asked the media to stress that people who have a less urgent healthcare should only need to contact their local Pharmacist, visit an NHS Walk In Centre or make an appointment with their GP to get treatment, and not call for an Ambulance! Since that update that are now they are asking people to remember that less urgent healthcare should be obtained all year round from local Pharmacist, NHS NHS Walk In Centres or GP's. "Over 2016, we would be very grateful to the people of the North West if they would only call in a real emergency and consider all the above alternatives 1st. This will enable the service to effectively prioritise those patients who are more vulnerable and in most need of urgent health advice and treatment. This is all year round, not just over special occasions like Christmas and New Year." said a spokesman for NWAS. So please help the North West to make a New Years revolution to remind people that:- "if you are suffering with a seasonal ailment such as a sore throat or cold and are otherwise fit and well please consider self care 1st."