Karen Potter Craven Minor JFL
Results Week Ending 10 January 2016
Under 18 Premiership
Churchtown Athletic 2-4 Hudson

Fixtures Week Ending 17 January 2016

Under 11 Trisconi Cup
Redgate Yellow v Phoenix Avengers
Formby JSC White v S&A Red
Forefield Rangers v Southport FC Yellow
S&B Rangers v Crosby Stuart
Southport Trinity v Churchtown Athletic
Town Green Falcons v Formby JSC Black
Redgate Green v Phoenix Aces
Southport FC Black v Ormskirk
Under 12 Joseph Jackson Cup
S&A Blue v Formby Athletic
Trinity Blue v S&A Red
Under 12
Phoenix v Redgate Rovers
Formby JSC Black v Hesketh Colts
Under 13 Catherine Oldfield Cup
Burscough Green v Birkdale United
Mitch Green v Formby Athletic
S&B Yellow v Southport Trinity
Churchtown Athletic v Formby JSC White
Redgate Black v Redgate White
Under 13 Premiership
Formby JSC Black v Redgate Yellow
Tarleton Corinthians v S&B Red
Under 13 Championship
Southport FC v Maghull
Phoenix v Mitch Red
Under 14 Maric Trophy
Formby JSC v Formby Athletic
S&A Amateurs v Ormskirk
Southport FC v Hesketh Colts
Southport Trinity v Redgate Rovers
Under 14
Birkdale Black v Birkdale SAC
Crosby Stuart v Birkdale R
Under 15 Karen Potter Cup
Hesketh Colts v Birkdale Black
North Sefton v Southport FC
Under 15
S&A Amateurs v Birkdale United
Under 16 Ken & Les Cup
The Hares v Redgate Rovers
Under 16
Formby JSC v Birkdale United
Southport Trinity v Churchtown Athletic
Under 18 Gordon Hyde-Price Cup
AFC Liverpool v Churchtown Athletic
Birkdale United v Redgate Rovers
Under 18 Premiership
Southport FC v Hudson
Lydiate v Burscough Dynamo
Under 18 Championship
Lions v Jaguars Red
Trinity Blue v Formby JSC

PCC seeks Independent Members for Police disciplinary hearings
PEOPLE across Merseyside are being invited to apply to sit as Independent Members on Police disciplinary hearings by the region's Police Commissioner. Following a change in legislation, Police Misconduct Panels are now used to review serious misconduct cases across the police service in England and Wales. Alongside the North West's 4 other Police Commissioners, Jane Kennedy is now seeking to recruit independent members of the public to sit on these panels and assist them in make a fair and transparent judgement about a Police Officer's conduct. The successful members will also help to agree an appropriate sanction when an Officer is found to have behaved inappropriately. The process has been introduced by the government after concerns were raised about disciplinary decisions in some forces. Jane Kennedy said:- "The vast majority of Police Officers in this Country do their job with honesty and integrity. When an officer has behaved inappropriately they must be held to account for their actions. In most cases this already happens and Merseyside Police have undertaken a number of cases lately which have led to dismissal. By inviting independent members of the public to sit on these panels the transparency of these proceedings will be enhanced."

In total, the five North West Police Commissioners; Merseyside, Greater Manchester, Lancashire, Cumbria and Cheshire; are seeking to recruit about 20 independent members who may each be required to attend and effectively participate in 8 to 10 hearings per year. Jane added:- "My fellow PCCs and I are looking for individuals who can demonstrate sound judgement, strong reasoning and analytical skills, independence and, above all, integrity. If people in Merseyside believe they fit those criteria I would encourage them to apply to represent our county across the North West pool of members."

Candidates must be over 18 years old and living or working within Merseyside. A daily rate and travel expenses will be paid for attendance at meetings. Anyone who is interested can get more information from the Commissioner's website. The closing date for applications is 5pm, on Wednesday, 27 January 2016.
E-fit issued after 3 teenagers robbed in Bootle, Merseyside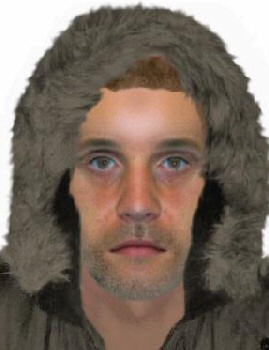 MERSEYSIDE Police Detectives have issued an E-fit image of a man they want to trace after 3 teenagers were robbed in a park, in Bootle, Merseyside. The incident took place at about 7.30pm, on Tuesday, 15 December 2015. Police Officers told us that:- "3 boys were walking through Kings Park, close to the Wadham Road exit, when they were approached by 2 older men. The men asked the teenagers for cigarettes before 1 of the men grabbed 1 of the boys and struck him on the head. The 2nd man then threatened him with a knife and demanded his watch. He then ordered the other 2 teenagers to hand over their mobile phones. Both men then left the park in the direction of Stanley Road. None of the teenagers were badly hurt during the robbery, but were left shaken by their ordeal."

We are told that enquiries are ongoing into the robbery and forensic opportunities have been explored. Officers have released this E-fit image of the 2nd male. He is described as having a gaunt face, with dark eyes, thick eyebrows and short brown hair and a scar above his right eye. He was wearing a long beige coat with a fur trim, black pants or tracksuit bottoms and black trainers with red dots.

Detective Constable Darrell Rotherham ​said:- "We would appeal to anyone who was in the vicinity of Kings Park on the evening of Tuesday 15 December or who recognises either the E-fit or the description of this man to contact us."

Anyone with any information is asked to call Merseyside Police on 0151 777 3046 or the confidential Crimestoppers line on 0800 555 111.