Another step towards new Merseyrail trains as bidder shortlist announced
THE shortlist of bidders that will go through to the next stage of procurement for new Merseyrail trains was announced Monday, 11 January 2015. The initial tender process, launched in October 2015, saw bidders assessed in areas such as their capacity to deliver the work, their expertise and track record. The next stage of the process will see them make submissions specific to details of the Merseyrail project. The 5 shortlisted bidders are (in alphabetical order):-

► Bombardier - With headquarters in Canada and a British base in Derby, they have been a leading provider in the UK market for many years and are currently supplying the new fleet for Crossrail

► CAF - A Spanish company who have been active in the UK market since the introduction of the Heathrow Express fleet. They are currently providing the new coaches for the Caledonian sleeper service.

► Mitsui - A major Japanese company who have teamed up with J-Trec, a Japanese train builder and France's Alstom. This team's UK work projects includes the Virgin Pendolinos.

► Siemens - A German company, they have provided numerous fleets in the UK and have built up a sizeable British presence. They are currently building the new Thameslink fleet.

► Stadler: - Based in Switzerland, they have provided trams for Croydon Tramlink.

Said Cllr Liam Robinson, Chair of Merseytravel:- "We are extremely pleased that our project has attracted the interest of leading names in the industry. All of our 5 candidates have extensive experience of providing trains, maintenance services and depots. They all have a strong international pedigree as well as a good track record here in the UK. This announcement marks an important next step in the project; keeping up the momentum and moving another step forward towards new trains on the Merseyrail network. Now we want the bidders to use their expertise to help shape our vision, demonstrating innovation and a real understanding of the importance of the network to the Liverpool City Region. A new fleet, and the associated works, is essential for providing services that people and business can rely on, as well as being a stimulus for further economic growth. As part of the process we'll be interested in how the bidders may be able to tap into the local labour market and make the most of UK based opportunities."

The tender documents are due to be released on 22 January 2016, with bids due back by the end of April 2016. It is expected that a preferred bidder will be identified towards the end of 2016 and it will be at this point that City Region, along with the rest of Merseyside, leaders, through the Combined Authority, will be asked to commit to the project going ahead.

New trains by the early 2020's are considered the best option in meeting growing demand on the network and in supporting the City Region's economic ambitions, while also presenting the best value for the public purse. It follows the development of a detailed business case over many months which looked at all options from refurbished stock to new stock now or in the future.

The current fleet is approaching 40 years old, is amongst the oldest in the UK and is close to the end of its operational life. While still achieving high levels of performance and customer satisfaction, it is recognised that this will prove increasingly challenging and costly as the existing fleet ages. In addition, new trains that can carry more people and with shorter journey times will help meet growing demand on the network, of which parts are already close to capacity at peak times.
Demand is increasing by 2.5% each year, with an overall 40% increase in passenger numbers expected by 2028. Some parts of the Merseyrail network are predicted to be way over capacity; 160% filled, by 2043. A new set of trains is also considered the best option to support the delivery of the City Region's Long Term Rail Strategy (LTRS) by providing a fleet that could carry significantly more passengers and run on a potentially extended network within the next 30 years to places such as Warrington and Crewe. The faster journey times and increased capacity would present a significant economic boost to the City Region, worth an estimated £70m per year and would stimulate the creation of around 1,000 jobs. The project is likely to cost around £400m and will include major infrastructure improvements at stations and depots, as well as major reinforcement of the power supply to the network.

The plans have been developed to ensure that there will be no additional costs to local Tax Payers, with costs recovered over the operational life of the new trains by leasing them to the commercial operator responsible for the Merseyrail network, currently Merseyrail Electrics. Merseytravel's initial investment will use a variety of funding mechanisms, including a rail reserve already established for this purpose.
2 Fatalities at Serious House Fire in Maghull
ON Saturday 16 January 2016, Firefighters from Merseyside Fire and Rescue Service attended a serious house fire in Bridge Farm Drive, Maghull at around 11.15pm. The alarm was raised after a neighbour in the adjoining semi detached house discovered that their bathroom was filling up with smoke, shortly after 11pm. A Merseyside Fire and Rescue Service spokesman said when firefighters arrived they put on breathing apparatus and started to put out the fire that was "well alight." Sadly, the fire claimed the lives of a man and a woman, who were rescued from the house by firefighters. Both casualties were reported to have been unconscious and not breathing at the time and paramedics had carried out CPR while a search of the property continued, for any more people. Both casualties were then taken to University Hospital Aintree by ambulance, but unfortunately it was later confirmed that they had both died. It is thought that the fire was on the 1st floor of the house and the fire service says they believe there were "no smoke alarms located within the property." The Incident Investigation Team and Merseyside Police are carrying out a joint investigation into the cause of the fire. As of yet the names of the couple are not known to us. In total 5 fire appliances attended the incident and firefighters were at the scene until around 2.50am.

Double boost as local schools encouraged to take part in regional art exhibition
DOT-ART Schools, an inter-school art competition, has received a double boost after receiving support from the Mayor and a leading UK company.

World famous hairbrush brand Tangle Teezer has committed £5,000 as principal sponsor to the programme, while the Mayor's Office has awarded Dot-art £2,600 in grant funding to support the initiative.

Tangle Teezer joins other supporters including Rathbones, St George's Hall, Merseyrail and PR and marketing consultancy, The Big Partnership.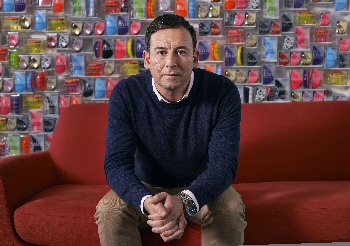 Matt Lumb, CEO and director at Tangle Teezer, said:- "Tangle Teezer's success has been built on following a passion for creativity, innovation and design which made Dot-art Schools an ideal programme for us to support as it embodies all of these values. The competition offers a fantastic opportunity to celebrate the talented young people of the Liverpool City Region and help develop the next generation of creative thinkers and producers. Schools should grasp this valuable opportunity and get involved."
The art competition, which is in its 4th year, gives pupils in Year 6 and Year 9 across the Liverpool City Region and the Merseyside area, the opportunity showcase their artistic talents and have their work displayed in a public exhibition in St George's Hall. Assistant Mayor Councillor Nick Small said:- "I am really pleased that the Mayor has been able to support dot-art Schools this year through the Mayor's Fund. Art in schools is so important in developing creativity. I know that Dot-art Schools will be a great success. That's why I'd encourage all Liverpool schools to sign up and take part."

Lucy Byrne, managing director of Dot-art, said:- "It is a huge coup for us to have the support of Tangle Teezer and the Mayor's Office. We are really impressed with the calibre of this year's sponsors who are all committed to supporting creativity and the local community. More than 45 schools have already signed up and confirmed that they are taking part and a further stream of entries have also added their names ahead of the deadline that was on 13 January 2016. Dot-art Schools is an inclusive competition which gives Primary and Aecondary Schools a platform to showcase the quality of pupils' work to parents, families and the wider community. It aims to take art out of the classroom and engage children with arts and culture, by providing a fantastic opportunity for young aspiring artists in Merseyside to get creative and show off their talents at a free public exhibition in one of Britain's most iconic buildings. The competition has engaged with more than 80 primary and secondary schools and 2,500 children in Liverpool, Wirral, Sefton, Knowsley, Halton and St Helens so far. I urge anyone one who is interested to sign up via the website before Wednesday."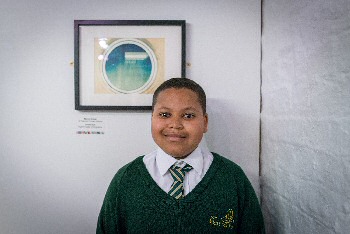 Schools who enter can submit photographs of up to 25 students' artwork to the Dot-art website before a panel of judges, made up of professional artists, select the top 3 entries from each school which will progress to the public vote. The piece of work with the most votes from each participating school will form part of the exhibition at St George's Hall. There will also be a special prize giving ceremony in June in recognition of those who were shortlisted and to crown the overall winners, who will receive a special prize. Following the exhibition at St George's Hall, artworks will be also displayed across selected Merseyrail Stations.