Do you have a head for the media? Last chance to get ahead with amazing head shot offer...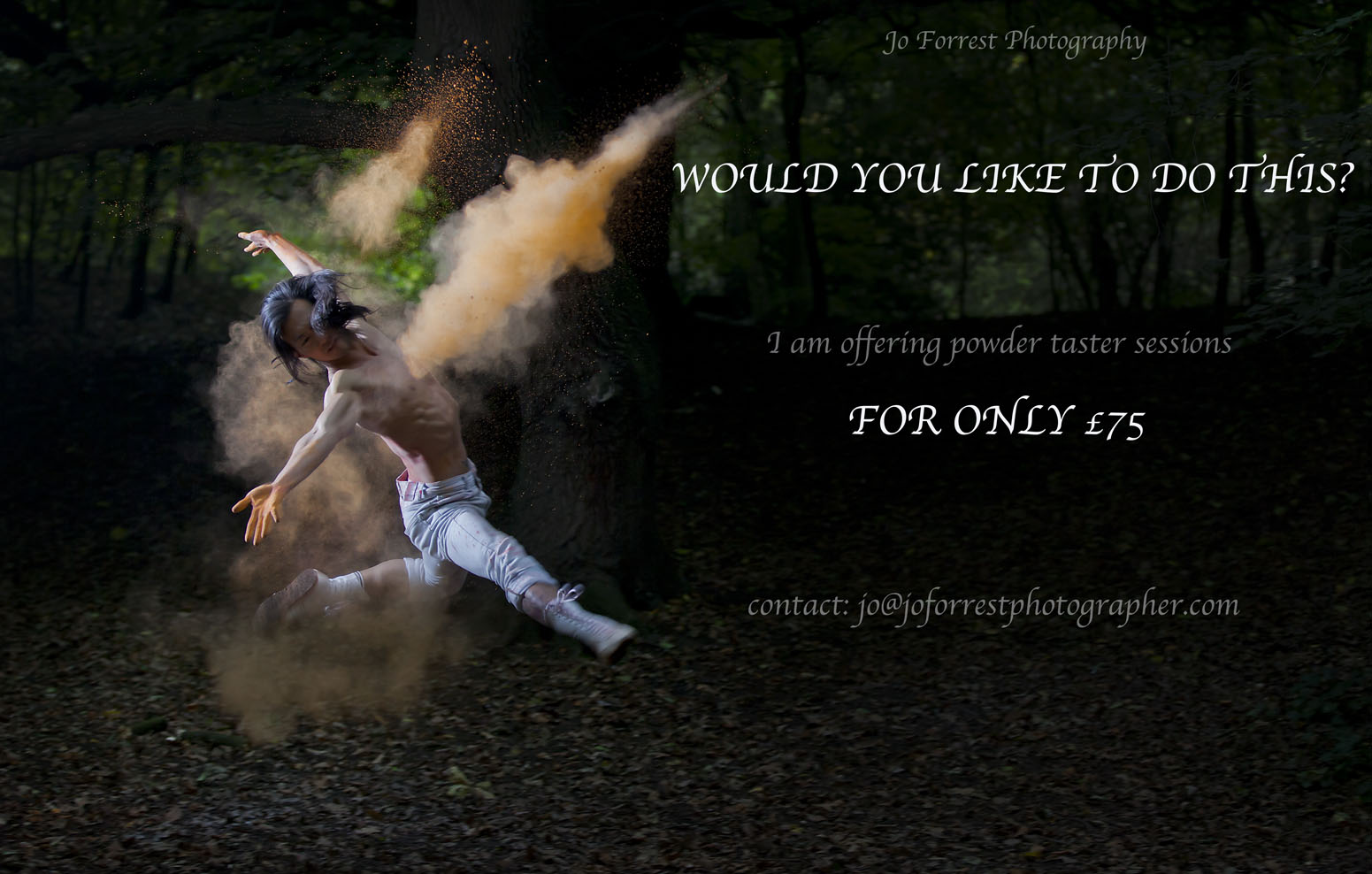 PHOTOGRAPHS say a thousand words, what do yours say about you? With a few days left, freelance photographer, Jo Forrest, who has taken many music gig events for us is offering discounted head shots until the end of January 2016. Jo is a very skilled photographer and has photographed head shots for actors from the TV show Emmerdale to the Royal Ballet and many other areas, including non media like company directors of businesses for end of year reports. She is also offering discounts on her Dance Photography Portfolios. To see some of her head shot work, go to:- JoForrestPhotographer.com. Other people who require photos are models and Jo can make that difference when you go to casting calls, with good head shots. Do not forget that this is for January only! She has very the limited places left. The headshot package is, 6 images normally £199 for just £170! Give Jo Forrest a shout today and start your 2016 with new images, taken by a specialist, highly skilled professional photographer.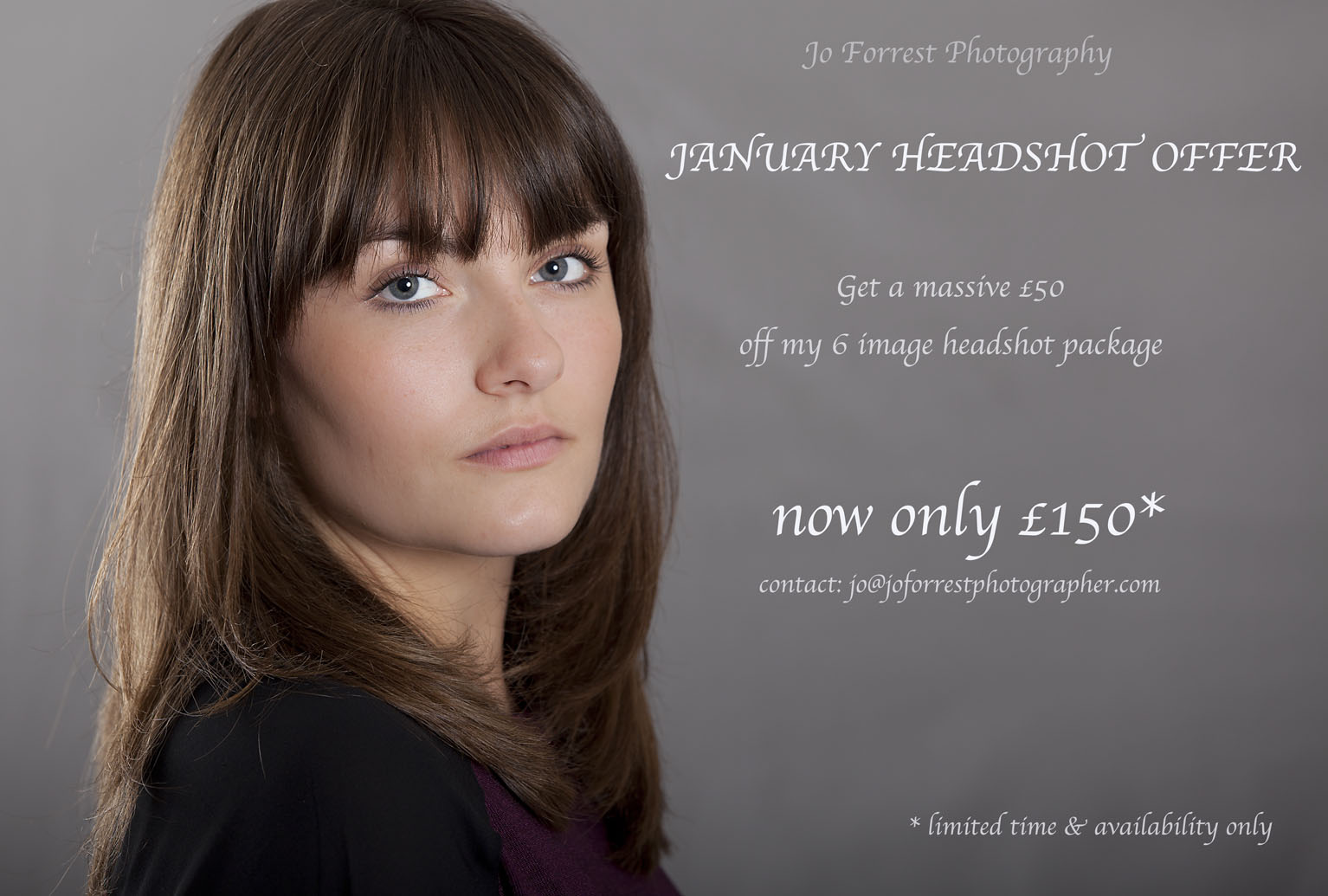 Microbreweries must register for alcohol wholesaler scheme
ALL microbreweries and small scale wine producers must apply for the new Alcohol Wholesaler Registration Scheme, HM Revenue and Customs warned on 15 January 2016. Anyone selling alcohol to other businesses must apply for approval with HMRC before 31 March 2016. The Alcohol Wholesaler Registration Scheme will help tackle the £1.3bn a year in unpaid alcohol duty and ensure that legitimate traders are not struggling to compete with those trading illegally. HMRC is working hard with trade associations and industry representatives to ensure relevant businesses are aware but have found some smaller alcohol producers believe they do not need to register.

Laura Pollard, HMRC's Deputy Director for Alcohol and Tobacco, said:- "If you sell alcohol to other businesses then you're a wholesaler and need to register. Don't assume this doesn't apply to you. Check the guidance and make sure you're not caught out. The scheme will help ensure the alcohol supplied to retailers is legitimate, which will force the dishonest traders out of business."

The Alcohol Wholesaler Registration Scheme is designed to crack down on alcohol duty fraud by ensuring the supply of alcohol to retailers; the shops, pubs, restaurants and other outlets that sell to consumers; is legitimate.

HMRC will assess applicants to ensure they are 'fit and proper', which involves considering factors like connections to convicted alcohol fraudsters, not conducting sufficient checks to protect themselves from receiving illegal supplies and poor record keeping.

Wholesalers that are not 'fit and proper' cannot trade in alcohol and will face hefty fines if they continue.

Businesses will need to provide information such as types of customer, products sold, premises used and details of their main suppliers, when they apply.

Retailers will have to buy from approved wholesalers from April 2017. HMRC will publish details of approved wholesalers online. More details about registering are available by clicking on here now.

'An Evening With Howard Jones...' Are you going?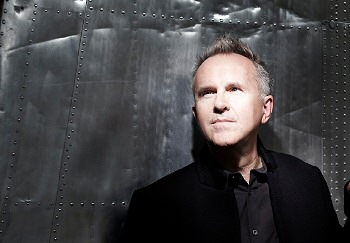 THE one and only Howard Jones is heading to Liverpool's Epstein, as part of his 2016 UK Tour, on Friday, 12 February 2016 and tickets are selling fast. An Evening With Howard Jones Solo (The Songs, The Piano and The Stories) will be one of 2016 top shows, not to be missed in Liverpool and more information can be found online on his official website, along with his Facebook and Twitter accounts.

If you did not already know... It was in 1983 that Howard Jones 1st burst upon the contemporary music scene with his very English song writing, pioneering synthesizers and thought provoking lyrics. He set out his manifesto in his very 1st single entitled:- 'New Song'. The lyrics called on the listener to challenge their preconceived ideas, to see both sides and 'throw off your mental chains'. New Song was recently used in a pivotal scene in 'Breaking Bad' where Aaron Paul's character Jessie Pinkman questions if he wants to:- 'play by the rules'. New Song peaked at number 3 in the UK singles charts. Along with 'New Song', The 1st 2 albums:- 'Humans Lib' and 'Dream into Action', brought Howard a host of hits including:- 'Things Can Only Get Better', 'What is Love?', 'Pearl In The Shell', 'Like to Get To know You Well', 'Hide And Seek' (performed at Live Aid), 'Look Mama' and not forgetting 'No One Is To Blame', which reached No.1 in the US.

If that was not to big an achievement for you, well, Howard has now sold over 8 million albums across the globe and is one of a select group of British artists who have comprehensively 'broken America'.

Howard Jones solo shows are an intimate trip through Howard's 30 year music career. Many of his best known songs were composed on his favourite instrument; the piano. Howard shares behind the scenes stories and reveals the inspiration behind the songs in these rare acoustic shows.

You can want and here 3 of his amazing numbers on YouTube now:-

► 'Like To Get To Know You Well' - LINK.

► 'What Is Love' – LINK.

► 'New Song' - LINK.

Howard on the night will be supported by Elise Yuill, a Devonshire based singer songwriter fast establishing herself in the contemporary folk scene. Elise, following successful shows in 2015 at Glastonbury festival and venues across the South West of England, will be performing songs from her debut album due for release in 2016. So what ever you do, do not miss your chance to hear him live, at the Epstein by book now at Gig Cartel's website or calling:- 0844 4780898.
Casting call for new 'Make Under' Channel 5 TV show
A brand new Channel 5 TV series called:- '100% Hotter' is about to be filmed and is currently casting. The show is advertised as a make-under show and the Assistant Producer, of this new TV series, Samantha Heeler has spoken to us about it. She said that:- "This show is looking at helping fashion disasters to get themselves looking hot again. We are looking for addicted to fake Tan and falsies.... People who wear way to much make up on all the time... Have a look that's most say is more freak than chic... A style that is so OTT that is says OMG!" So, readers, if you think you are or know someone who is fitting that description, they want to hear from you! We are considering contacting them about our Editor, but he will probably sack us... Anyway, Samantha added... "Were looking for people with standout shocking style or a truly extreme look for a brand new make under show. On this show we are taking extreme style and fashion disasters. Ones that really stand out! If we can help them we will be handing them over to our stylists and make up artists. They will then do their stuff to make them '100% Hotter'. If accepted you will be completely restyled from head to toe by our stylists. Anyone who is interested should apply now... Or if you know someone yourself, that you feel should be nominated, please let us know! We stress that you must be over 18 to take part and living in the UK. More information can be found on our website, NakedEntentainment.TV" To apply or to nominate a friend for a new look, email them today. To keep up to date on the castings you can follow them on Facebook and also on Twitter.