Do you know the whereabouts of Parviz Fatehy?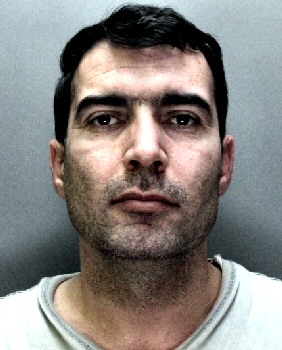 MERSEYSIDE Police have issued an appealing for information about the whereabouts of Parviz Fatehy. Officers from the Force wish to speak with 45 year old, Mr Fatehy, following a number of vehicle offences, where high value vehicles have been purchased on finance and payments have not been kept up. On one occasion the vehicle has been sold on. Parviz is described as Asian, around 6ft tall, with dark brown hair and brown eyes and is known to have links to the Fairfield area of Merseyside. Detectives would urge Mr Fatehy or anyone who knows of his whereabouts to contact Liverpool CID on:- 0151 777 4841 or Crimestoppers anonymously on:- 0800 555 111.
Appeal after threatening behaviour on Manchester train
THE British Transport Police (BTP) have cancelled this appeal after a man admitted the public order offence after threatening behaviour on Manchester train. The BTP would like to thank the media and the public for helping them with the investigation.. As a result we have removed the report and photos, at request of the BTP, until further notice.

Man jailed for attack on Rail Staff member at Station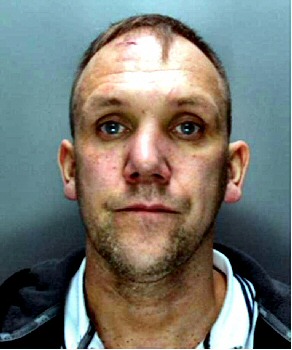 A Liverpool man has been jailed for 21 months after a violent attack on a member of Rail Staff, in Widnes, following a British Transport Police investigation. Stephen Cunningham, aged 43, from Seaforth, Liverpool, pleaded guilty to ABH at Chester Crown Court on Thursday, 7 January 2016, and was sentenced to serve 21 months in jail. Cunningham admitted assaulting the staff member at Hough Green Station, on Sunday, 20 April, 2014, shortly after 10pm. CCTV at the Station showed the victim leave the booking office. He and Cunningham, who was sitting in the booking hall, are seen to exchange words before Cunningham follows him out of the Station where the assault took place. A British Transport Police investigation resulted in Officers tracing the cab that had earlier dropped Cunningham at the Station and identifying his pay as you go mobile number which led them to a search of his address. Cunningham was arrested and at 1st denied the assault in Police interview initially claiming he had not been to Widnes, before saying that although he was the man in the CCTV he had not followed the victim, but had simply left the Station. Cunningham changed his plea at a later hearing and admitted the assault.

Detective Constable Jeff Preston, who led the investigation said:- "This was a vicious and unprovoked assault on a man who was simply doing his job and cleaning up before closing up the Station. Cunningham's victim has been left scarred both physically and mentally by what happened to him that evening and the sentence handed down to him reflects the severity of his attack. Assaults and violence towards Station staff will not be tolerated. Those who work on the rail network should be able to do so without fear of violence and intimidation. As in this case, we will use all means available to bring offenders to justice."