Local trust welcomes pledge to better mental health for new parents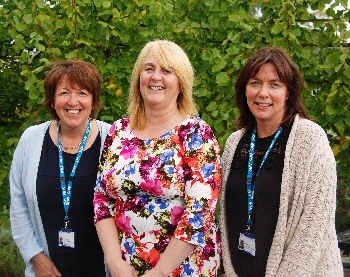 A local health trust welcomes news today that David Cameron pledges to 'provide every pregnant woman and new mother with specialist NHS help for psychological problems related to childbirth.'

Cheshire and Wirral Partnership NHS Foundation Trust (CWP) provides several 'early help' specialist services to support mums and families across its footprint.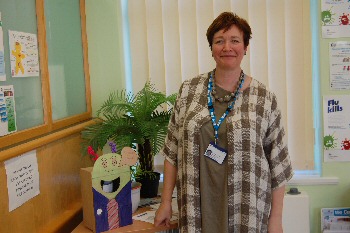 Tania Stanway, consultant psychiatrist, is clinical director for Child and Adolescent Mental Health Services (CAMHS) at CWP and also the chair for Cheshire and Mersey clinical perinatal group and Cheshire and Mersey strategic perinatal group. She says:- "Mental health problems are the leading cause of death for women in the first year of their child's life. This startling fact highlights the importance of perinatal mental health and support for new and expectant mums. Health visitors, school nurses, community mental health teams and GPs all play a part in the bigger picture when it comes to promoting better mental health. At CWP we are taking part in national research which will allow us to continually develop and improve the service we can offer, in order to make things better for mums and their families. At the heart of this is making our services easy to access and supporting people whether they have used our services before or not. We also have links with well established local groups that are often a haven of support and are great ways to meet people in a similar position."

Annuncia Skeldon is the team manager of the Parent and Infant Mental Health Service (PIMHS). CWP's PIMHS team is based in Wirral. She comments:- "Pregnancy and early infancy can invoke overwhelming anxiety as well as excitement for some parents, and we know that the first two years of a child's life are crucial for their development. The quality and content of the relationship with their parents is central to this, and we offer support to parents who may be experiencing difficulties. We focus on supporting the relationship between the parent and infant, from unborn babies to infants up to the age of two. We work with other professionals to offer a full package of support to families."

For more information please visit CWP's public website and CWP's CAMHS website.

Merseyside Police Chief Constable retires
MERSEYSIDE'S Police Commissioner has announced that Sir Jon Murphy, Chief Constable of Merseyside Police, has informed her of his intention to retire. Sir Jon has given exemplary service to the Police for 41 years, starting his career as a Police cadet with the newly formed Merseyside Police in January 1975. He has been commended on 14 occasions, received the Queen's Police Medal in 2007 and was knighted in 2014. He has been Merseyside's most senior Police Officer for nearly 6 years after taking up the role in February 2010.

Merseyside's Police Commissioner Jane Kennedy said:- "I have received formal notice of Sir Jon Murphy's decision to retire. He will leave the Force at the end of June 2016. Sir Jon has served the people of Merseyside at every rank within the Force from cadet to Chief Constable, demonstrating exceptional commitment, integrity and professionalism. I know that people will want me to express our sense of pride that 1 of our own has been so successfully and competently commanding our Police Force over the last 6 years. I have been honoured to work alongside him, delivering our shared priorities for the last three years. During his outstanding career Sir Jon has been involved in modernising and improving the way policing is delivered both in Merseyside and across Britain. He has carried responsibility for national and international Police operations and has been a regular and valued adviser to Ministers at the highest level in government. He has been at the forefront of tackling gun and gang crime and, throughout his time as Chief Constable he has steered Merseyside Police through one of the service's most challenging periods due to unprecedented cutbacks in their budget. Sir Jon is rightly recognised as one of the country's most respected and highly regarded Police officers. We are fortunate to have benefitted from the services of a leader of such quality for so long. Quite simply, he is a first class Chief Constable. I thank Sir Jon Murphy wholeheartedly for his service to policing and to the people of Merseyside. I am sorry that his time has come to leave us but I wish him every success in his future endeavours and good health and happiness in his retirement."

After joining as a cadet, Sir Jon had uniform roles in Toxteth and Liverpool, during which time he was on the frontline of the 1981 Toxteth riots. He then spent almost 20 years in CID, rising to the rank of Detective Superintendent SIO, before returning to uniform duties as Force Operations Manager.

Sir Jon left Merseyside in 2001 to join the National Crime Squad as Assistant Chief Constable, Head of Operations, helping establish the first European Joint Investigation Team, before returning to the region in 2004 as Deputy Chief Constable.

Since being appointed as Chief Constable, Sir Jon has received a Lifetime Achievement Award from the Police Federation National Detective Forum, been voted Mersey Region Public Sector Leader of the Year and been awarded an Honorary Fellowship by Liverpool John Moores University.

Sir Jon said:- "I can't express how privileged I feel to have been able to lead the Police Force my father served in. I joined as a 16 year old cadet, in 1975 and to serve the public of Merseyside has been a great honour and I am grateful for all the support I have received from leaders of the region, business, academic institutions and the public at large. In particular, for the past 3 years I have had the privilege to work alongside Merseyside's 1st Police and Crime Commissioner, Jane Kennedy, who has brought both effective scrutiny and great support for the fantastic people who work for Merseyside Police. The last 6 years have been really challenging as the force has had to make cuts and reduce the workforce, but we have met those challenges head on. It is with a heavy heart that I have made the decision to retire and I have enjoyed my 41 years in the service, but it is now time to move on and let someone else take the force forward."

The Commissioner will now commence the process of appointing a replacement for Sir Jon. Details of the recruitment process will be released shortly.