Liverpool retains its Purple flag
Photograph by Patrick Trollope.
LIVERPOOL is celebrating after learning it has retained the prestigious Purple Flag status for its evening and night time economy. Purple Flag is a town and City Centre award; similar to the Blue Flag for beaches; which aims to raise the standard and broaden the appeal of town and City Centres between the hours of 18:00 and 05:00. Cities and Towns awarded the Purple Flag are recognised for providing a vibrant mix of entertainment while promoting the safety and wellbeing of visitors and local residents. Since 2007, the programme has awarded the Purple Flag status to over 65 Towns and Cities in the UK and Ireland. Purple Flag accredited Towns have all reported a consistent increase in footfall and a decrease in crime within the evening and night time economy. The Purple Flag programme is managed by the Association of Town and City Management (ATCM) which works alongside; a partnership of key stakeholder groups backed by Government, police and businesses, as well as the UK sponsors Diageo Great Britain.

Liverpool, which 1st gained the Purple Flag in 2010, demonstrated that it had a safe and well managed night time economy with a great offer including clubs, bars, cinemas, theatres, restaurants and an events programme. Councillor Emily Spurrell, Mayoral Lead for Community Safety, said:- "We are very pleased that we are still able to fly the Purple Flag which is confirmation that we have a safe and vibrant City Centre. A lot of organisations as well as businesses are working together to achieve this and our night-time economy is going from strength to strength."

Shanaaz Carroll, CEO (Interim) of the ATCM said:- "There are now almost 70 Towns and Cities across the UK and Ireland who are proudly flying the Purple Flag after working hard to gain accreditation. The award is not just about safety, but also the vibrancy and diversity of the evening and night time offer ; this can only be achieved by people working together and across the country we are seeing some amazing examples of this type of partnership working."

Liverpool will officially receive its Purple Flag at an awards ceremony on the 25 February 2016, in Aylesbury Vale.
Can you help find these 2 men following a assault in Southport?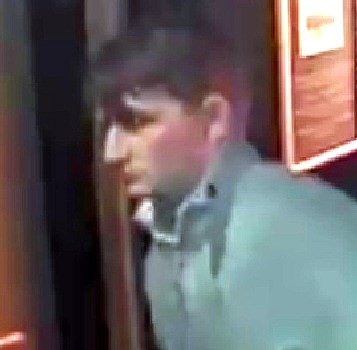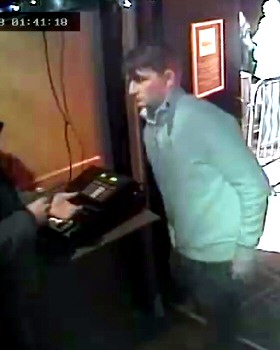 MERSEYSIDE Police Detectives have released CCTV images of 2 men they would like to speak to after a man was assaulted in Alpine Bar, a nightclub in Southport. Merseyside Police say that:- "The 26 year old was in Alpine Bar, West Street, at 2.20am, on Sunday, 13 December 2016, when a group of unknown males approached him and assaulted him. He was punched to the face, causing a cut to his lip which required stitches. He also required surgery to have his jaw realigned."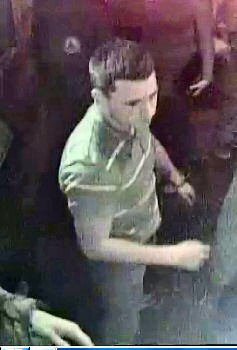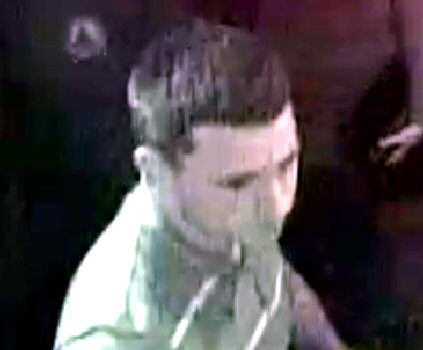 As part of the investigation, Officers have now released to the media CCTV images of 2 males who they believe could help them with their enquiries. Temporary Inspector Simon Owen said:- "This was a particularly nasty and unprovoked assault on a man who had been out in Southport Town Centreshortly before Christmas. There would probably have been a number of people in the nightclub at the time of the assault who may have seen what happened or saw the males leaving the area. We would also ask the 2 males in the CCTV stills or anyone who knows of their identity to get in touch."

Anyone who has any information is asked to call Merseyside Police on 0151 777 3780 or the confidential Crimestoppers line on:- 0800 555 111.

Lime Street regeneration gets green light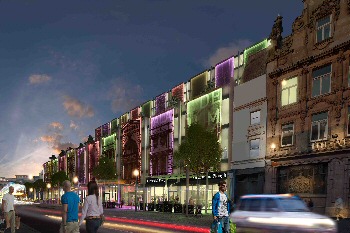 THE £35 million regeneration of Lime Street in Liverpool will go ahead after the High Court rejected a bid by SAVE Britain's Heritage to overturn planning permission.

The scheme involves redevelopment for mixed use including commercial, retail and leisure uses with hotel and student accommodation. It will be followed by a proposed entertainment and media hub in the former ABC Cinema, which would be restored.

In a judgment handed down, The Honourable Mrs Justice Patterson DBE have dismissed the substantive application for a Judicial Review, which was made by SAVE Britain's Heritage on the grounds that the City Council had failed to notify the DCMS (Department for Culture Media and Sport) and UNESCO's 'World Heritage Committee', in breach of planning guidance.

Judge Patterson rejected the claim because Historic England (formerly English Heritage) were consulted and did not raise any objections, nor request the scheme be called in for scrutiny by Secretary of State at the Department for Communities and Local Government, Greg Clark.

She describes the evidence provided by the City Council at the hearing in December 2015 as:- "impressive and clear", concluding that the local authority had properly considered whether the scheme would have an impact on the 'Outstanding Universal Value of the World Heritage Site.'

Judge Patterson also notes that it would cause:- "considerable problems" for the World Heritage Committee; which only meets once a year; if it had to consider all planning applications that could have an effect on the 'Outstanding Universal Value of World Heritage Sites.'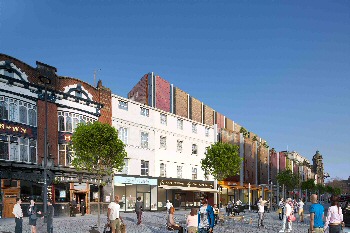 Mayor of Liverpool, Joe Anderson, said:- "We were confident that we had properly and rigorously considered this application following all of the relevant Government guidance, and it is pleasing that the High Court has come to the same conclusion. Lime Street is a key gateway route in the City Centre that is in desperate need of investment and upgrading. The scheme went through a very rigorous evaluation before being approved. We want to get on with allowing the developers to invest in their vision and bring Lime Street up to a much higher standard than it has been for decades and one that is fitting for a major entry point into the City Centre. This legal move, which I believe was based on spurious grounds, was an attempt by outside interest groups to delay much needed regeneration, and fortunately the High Court has seen right through it. I look forward to us now being able to crack on with the much needed transformation of this area of the City Centre which will no doubt act as a catalyst for further investment and development in the area."

It has not proved possible to save the facade of the former Futurist Cinema within the new scheme, because of its poor structural condition following deterioration over a number of years, and this decision has been accepted by the Save the Futurist campaign group. Mayor Anderson added:- "Considerable efforts were made to save the Futurist including commissioning 2 surveyors' reports both of which concluded that its condition was so poor that there was simply no way it could be salvaged. Our commitment to heritage has seen the number of buildings on the at risk register at a 24 year low and some, including the Royal Insurance Building and Stanley Dock, brought back into viable use due to our intervention. Sadly in this case independent experts have told us that the Futurist simply can't be saved."

Steve Parry, Managing Director of Neptune Developments, added:- "We are pleased that the High Court has ratified the local planning decision and found that it was made in an entirely appropriate and thorough way. Lime Street urgently needs this project to happen. There has already been a cost associated with a delay that has impacted on the project's financial viability. On a positive note we have exchanged with a major fund before Christmas and can now hopefully get on with early demolition and delivery of a new vision for Lime Street."
What do you think about this panned re-development? Please email us to:- News24@SouthportReporter.com with your thoughts!