Lifestyle of 'zero income' smuggler revealed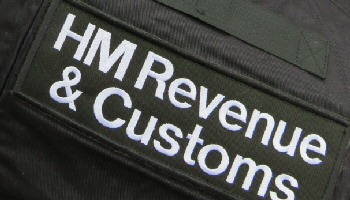 A tobacco smuggler who lived a rich lifestyle despite appearing to have no legitimate source of income, has been ordered to repay £64,000 after an investigation by HM Revenue and Customs (HMRC).

Nicholas Todd, 61, was ordered to pay back the money he stole from Taxpayers following an in depth financial investigation; after he was jailed for tobacco smuggling offences earlier this year.

Zoe Ellerbeck, Assistant Director, Criminal Investigation, HMRC, said:- "For someone who travelled extensively and lived abroad, HMRC have shown that Todd had no legitimate source of income and the judge accepted that this lifestyle was funded largely by Tax evasion and crime. We are determined to recover stolen Taxes for such crimes. Tobacco fraud costs honest Taxpayers more than £2.1 billion a year, undercutting honest businesses, and drawing people into wider criminality. Anyone with information about illicit tobacco sales or smuggling should contact the Customs' Hotline on:- 0800 59 5000."

Todd was caught smuggling tobacco on several occasions at Manchester Airport and in an attempt to bring cash back to the UK Todd had it hidden in his suitcase.
Following his conviction, HMRC focused on his lifestyle which included expensive purchases including a property and a speed boat in Spain and cash held in multiple foreign bank accounts totalling £340,000. HMRC were able to trace bank accounts in the UK, Spain and USA.

He was ordered to repay £64,000 within 3 months or face a further 12 months in jail if he does not pay back the stolen Tax by the deadline issued by the Manchester Crown Court.

HMRC told us that:- "Nicholas Peter Todd, DOB 17/08/54, from Javea, Alicante (previously of Knutsford, Cheshire), was ordered to repay £64,000 (available assets) within 3 months or serve 12 months in jail. The judge ruled that Todd had benefited by £341,220 from Tax evasion and crime and the repayment order is for the full amount."
HMRC had given evidence to the Court of his lifestyle including:-

► Between January 2009 and July 2014, £266,764 cash deposited to his bank accounts.

► €2296 and £960 in cash hidden in his suitcase lining seized at Manchester airport.

► €318, 952 transferred to his Spanish bank account.

► $40,877 transferred to his USA bank account.

► Details of the purchase of his home in Alicante, Spain (currently valued at £285,000).

► €24,000 purchase of a Cobrey 260 SC cruiser motor boat in Spain.

Todd was involved in multiple smuggling attempts including:-

► 10 January 2014: he abandoned a suitcase on the baggage carousel at Manchester airport which contained 16 kilos of tobacco and 2,200 cigarettes.

► 23 January 2014: he was stopped by Border Force at Manchester airport and his baggage was found to contain 10 kilos of tobacco and 1,400 cigarettes.

► 5 September 2014: he was intercepted by Border Force at Manchester airport and his baggage contained 2.5 kilos of tobacco and 1,800 cigarettes.

HMRC also added:- "During the investigation, we had seized multiple mobile phones and diaries from Todd which detailed his extensive smuggling business further.
He was jailed for 8 months, at Manchester Crown Court, on 23 January 2015. He pleaded guilty in December 2014, at Stockport Magistrates Court, to 2 separate offences involving the fraudulent evasion of £50,713 UK excise duty and VAT under section 170 of the Customs and Excise Management Act (CEMA) 1979.
As of yet there is no appeal against default jail sentences issued in confiscation orders and the order for repayment remains in place after the default sentence is served by the fraudster."

Show Review:- "Last Night a DJ Saved my life, The Musical"
Review by:- Jo Forrest.
ON a freezing, wet winter night in January 2016, hundreds of people flocked the The Empire Theatre, to see:- 'Last Night a DJ Saved my life, The Musical.'

The opening saw a DJ trying hard to get the crowd warmed up before the performance started, but to no avail they really didn't appear all that interested. A cheesy musical set in 1980, early 1990's Ibiza, when all the 18 to 30 raves were all the rage. The show starts with a medley of The Spice Girls and The vengaboys at Luton airport where everyone is excited about their impending holiday, but this didn't really seem to get the audience dancing in their seat. Rik play by Shane Richie Jnr, meets Penny played by Stephanie Webber, who is on her way to meet her father, Ibiza's best DJ and night club owner, that she hasn't spoken to in 3 years.

As they arrive at their destination, we meet Ross, The Hoff, who bursts onto the stage, singing Take That's relight my fire, the audience cheered with delight, finally the crowd seemed to be warming up, but sadly this was short lived. As the 1st ½ of the show, moves on, we are introduced to Jose, a barman, who had some of the best lines in the show, and was a definite winner with the audience. Shazza and Amber, Ross's much younger girlfriend, Mandy (Kim Tiddy) and the bad, drug pushing security man Ebenezer (Barry Bloxham). The story unfolds of drug taking, broken homes, partying and all the usual problems you encounter when growing up.

Part 2 opens with a hilarious recreation of Bay Watch and goes onto The Hoff accidentally dropping an ecstasy tablet and going on a mind bending trip and the plot lines are quickly tied up

David Hasselhoff, was great, made all the funnier by his ability not to take himself too seriously, there were some seriously funny moments during the show, but this just didn't seem to be enough. Without all the music the storyline was a little weak. This show has all the hallmarks of being a really great. Great upbeat music that took you back to your own childhood, an estranged daughter from her father, 18 to 30 Ibiza club scene and a holiday romance, some great but cheesy jokes, the very funny Barman and a baddie, but even with all that I was left feeling that something was simply lacking, the audience didn't really appear to be that excited by the show as a whole and only really seemed to get involved at the end when the cast urged everyone onto their feet to dance.

Last Night a DJ is on in various theatres throughout the UK.

If you attended this event, please do let us know if you agree or not and send us your thought about it to:- News24@SouthportReporter.com.
Kaiser Chiefs announce Forest Live gigs
Photograph by Danny North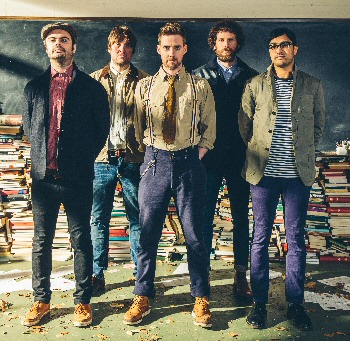 THE amazing Kaiser Chiefs are the latest band to announce dates as part of Forest Live, where acts perform in spectacular woodland settings around the country as part of the summer concert series promoted by the Forestry Commission. Formed in Leeds in 2000, Kaiser Chiefs quickly produced a succession of classic album releases in:- 'Employment', 'Yours Truly, Angry Mob' and 'Off With Their Heads' establishing them as one of the leading bands of their generation. Fronted by the charismatic Ricky Wilson, their trademark indie rock sound delivered a string of anthemic hits such as:- 'Oh My God', 'I Predict A Riot', 'Everyday I Love You Less And Less', 'Ruby' and 'Never Miss A Beat'. This success has ensured a number of headline festival slots and sell out tours. As a follow up to 2014's No 1 album 'Education, Education, Education and War', the group are currently working on their sixth studio album. Ricky Wilson is currently appearing as a coach in the BBC TV series The Voice. Forest Live is an independent programme organised by the Forestry Commission to bring forests to new audiences. Income generated from ticket sales is spent on protecting, improving and expanding England's forests and woodlands and increasing their value to people and wildlife. Over Forest Live's 15 year history, money raised has contributed to a wide range of projects, from wildlife conservation to making improvements for visitors. With everything required for a great night out, including full catering and bar facilities, the gigs are renowned for their relaxed atmosphere. Commenting on the gigs, Ricky Wilson said:- "As a band we've always loved to play outdoors; we've done fields, parks, farms, rooftops, beaches and back gardens, but this will be the 1st time we've played in a forest. If you go down to the woods this Summer, you're sure of a big surprise. We're really looking forward to being part of Forest Live."

Kaiser Chiefs plus guests will be performing:-
Friday, 17 June 2016
Westonbirt Arboretum, nr Tetbury, Glos.
Saturday, 18 June 2016
Bedgebury Pinetum, nr Tunbridge Wells, Kent.
Sunday, 26 June 2016
Dalby Forest, nr Pickering, N Yorks.
Sunday, 3 July 2016
Delamere Forest, nr Northwich, Cheshire.
Sunday, 10 July 2016
Cannock Chase Forest, nr Rugeley, Staffs.
Tickets priced at:- £38.50 (plus £4.35 booking fee) and are available from the Forestry Commission Box Office:- 03000 680400, or buy online.