IMPRESS want to redefine journalism
Photos and report by Madeleine Saghir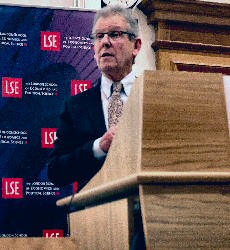 ON 20 January 2015, IMPRESS announced the first members' names and made its charter submission, in its bid to be recognised under a Royal Charter, at the London School of Economics and Political Science. Madeleine Saghir attended this historic and very important event for us. She has written this report about the organisation and the event. We are also interested in your views on this very political topic….

IMPRESS may become the first and only independent press regulator in the UK and a bench mark for others to follow throughout the world. But what and who is IMPRESS and why should our online newspaper join it?

According to the chairman of the association, Walter Merricks, IMPRESS aims to be recognised as a "trusted mark in ethical journalism that attracts innovative editors and reporters." IMPRESS want to raise the ethical standards within journalism and to become the heart of a network for publishers, journalists and academics.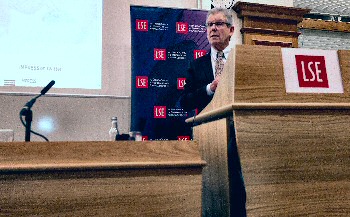 The company calls for a reform of mediation for ethical issues involving media reporting and complaints. In a press release following Lord Justice Levenson's enquiry occasioned by the phone hacking scandals, IMPRESS stated that it "would pursue its purpose through three core activities; complaints handling, arbitration and investigations. It also publishes and promotes research papers with analysis of relevant issues". There is a real need of protection for publishers who cannot afford the high rates charged by IBSO (International Business Standards Organisation). IMPRESS looks the most promising organisation to tackle this matter.

There are a number of factors as to why press may face difficulties. There is an everyday decline of people buying printed news, and an increase for online sources; immediate information is changing all the time. This immediate and constant information can be accessed digitally, which makes it a challenging time for the press. The public do not directly pay for the news they receive online. In fact, most of the money is going towards social media platforms, and broadband. Merricks has said that the strategy of IMPRESS, will be to work with hyperlocal and niche small organisations to help them achieve the requite bench mark standard .

According to researchers (at Cardiff and Birmingham City University), "There are more than 400 active hyperlocal websites in the UK, compared with 1,045 local papers." And according to Merricks, 72% of hyperlocal publishers support IMPRESS. These are the publishers that need protection from the risks they encounter.

IMPRESS will be allowing small websites to sign up for a lower cost than IBSO. Currently, IMPRESS is proposing to charge a modest £50 per year.

Many local newspapers, such as ourselves, are in favour of IMPRESS, due to the need of a fairer arbitration service. The argument of who is to blame when an incorrect statement has been made is an issue that IMPRESS has taken into consideration. It is usually the publisher, rather than the reporter who is liable in most IBSO cases. But, it can be both. However, IMPRESS will change this process of publisher rather than reporter, in order to make a fair trial.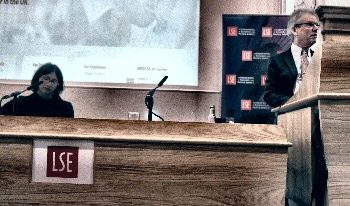 It is also difficult to sue national papers due to high money costs. However, suing a small paper costs a lot less. It is factors such as this that make the idea of an independent press regulator useful in creating greater equality between big and small publishers. Moreover, Merricks has said that:- "Members of the public are not expected to have a court case in order to obtain justice." IMPRESS will also not be awarding people compensation.

However, a number of newspapers have concerns about these changes, and have claimed that it cuts the right to freedom of speech and expression. Yet, Merricks replied to these concerns by saying:- "We too stand for freedom of expression, our doors and minds are open."
...Continued in other column...

...Continued... IMPRESS are not funded by the public. Trusts such as the Andrew Wainwright Reform Trust support them. J.K Rowling and Max Mosley also support IMPRESS. Merricks has said that:- "(We) cannot allow ourselves to be in a position to be moved if we offend the funder." Therefore, the trustees are professionals. In 3 to 4 years, IMPRESS is expected to be 'self sustaining,' which will allow small publishers to join at a modest cost.

"Only a year after being set up, the 'Hacked Off' pressure group had reported in the national media that people still clearly lacked confidence in the newly formed regulator called IPSO (Independent Press Standards Organisation), which was set up at the end of the Leveson Inquiry, by the old PCC (Press Complaints Commission). The old PCC had been slammed in the findings of Lord Justice Leveson, and it closed in September 2014, and was replaced by IPSO. So why would IMPRESS want to be formed, when IPSO is now up and running…? Well, many within the industry have said that the findings at the end of the inquiry had been "white washed over" by IPSO. Also, that the new 'regulator' is just a rebranded PCC and that is why people have no confidence in it. IPSO, which has the backing of the vast majority of the UK's major newspaper and magazine publishers, has said it will not seek recognition under a Royal Charter, but IMPRESS will!" said Patrick Trollope, our Editor.
So why some of the media would be worried about IMPRESS getting a Royal Charter? If the Royal Charter, if granted, it would also give IMPRESS huge pulling power, making them the more dominant of the 2 regulators. It could also mean its members are protected from paying claimants' legal costs under a clause in the Crime and Courts Act, should that act be introduced, a criteria set out in Lord Justice Leveson's 2012 report. If introduced, it would heavily help small publishers, thus making more of the media follow the regulator and the rules it enforces. It is hoped that this act will lead to far more robust journalism, for the public good, but also penalise those who do not follow the regulators rules; a kind of reward for good behaviour approach. But parts of the media are feeling that it could mean UK Government interference, which would be of major concern. On the positive side, it would mean the vast amount of un-represented publishers would be encouraged to come to the table, which, up to now, have had no incentive to join a regulator. IMPRESS so far, is appealing to many small publishers due to its far lower joining costs. Currently, we are 1 of the 12 new members who have fully signed up, with over 30 others soon to follow. Most titles to sign up to IMPRESS are local titles, like Port Talbot Magnet (Wales), the Caerphilly Observer (Wales) and The Lincolnite (Lincolnshire). A list of some of the new sign ups is at the end of this report. "It's interesting to note that IPSO is mostly backed by the Murdoch titles and others major newspaper and magazine publishers, but has very few small independent publications represented." commented our Editor.

The other benefit of membership of IMPRESS will be to give publishers ways to demonstrate the difference between fake news sites and real news sites. This growth in fake news, especially online, is a growing problem that is impacting on both standards and finances of those who are trying to follow the rules, thus another incentive for those who have yet to join IMPRESS. Plus, as we stated earlier in this report, publishers who are not signed up could face "exemplary" damages, in libel cases, that could see many fake news websites being shut down.

IMPRESS has also pointed out that few national titles, both magazine and newspapers, are now sitting on the fence, waiting to see what happens next, before joining either of them.

So we now ask, can this newcomer to UK's world of press regulation, IMPRESS, impress the media and the public, unlike IPSO who have appear to have done the opposite?

IMPRESS is not yet fully officially recognised, but will open in spring 2016. To find out more information about them, please visit them online.

We would like to hear from you, our readers, about us joining IMPRESS. Please email your views on this topic, and about us joining to our news room at:- News24@SouthportReporter.Com and let us know what you think. Also, if you are one of the many publishers who have been sitting on the fence and you want to join IMPRESS, please contact them for more information. We are also willing to talk you through the sign up and help you work on meeting the standards required.

Just to make it clear.
IMPRESS is about standards of news reporting, in the sense of accuracy of the information being given out to the public and how we act in order to obtain it. IMPRESS is not here to take complaints about grammar, spelling and format. They are also not going to take on publishers on over paying staff, unless it is part of an issue involving the reporting of a subject, such as paying for witness information. This, in our view is extremely important and we feel that all local online or offline newspapers and magazines, hyper-news websites, local and other news reporting sites, which fall under the criteria of the Crime and Courts Act, should adhere to these ethical standards in their daily practice.

Please see the following links for more background on this topic:-

| | | |
| --- | --- | --- |
| Link | Site | What it is... |
| LINK | IPSO | An independent regulator for the newspaper and magazine industry in the UK. |
| LINK | IMPRESS | An independent regulator for the newspaper and magazine industry in the UK. |
| LINK | Leveson Report | The official site of the Leveson Inquiry. |
| LINK | LSE | University in London. Link to its press release about the event. |
| LINK | Hacked Off | A UK campaign group. It was established in 2011, Hacked Off campaigns for a free and accountable press. |
| LINK | NUJ | The NUJ's code of conduct has set out the main principles of UK and Irish journalism since 1936. |
| LINK | Wikipedia | A free online information site. – Ok, not the best site for 100% facts, but it has the basic information on it, about the old PCC. |
| LINK | BBC | A news report on the BBC Radio 4 website about IMPRESS. |
More links can be found on our Facebook Page, plus please do email us your thoughts or send them over on our Facebook Page.