Liverpool John Moores University announced as LightNight principal sponsor for 3rd successive year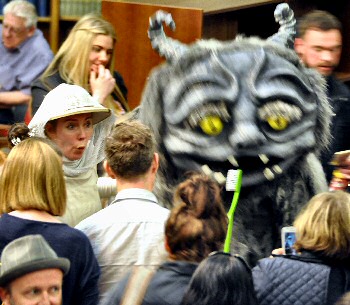 THIS year's LightNight in Liverpool, is a 1 night arts festival, returns on Friday, 13 May 2016. Now in its seventh year, the festival sees tens of thousands of visitors descend on Liverpool City Centre to experience and celebrate the City's world class arts and culture late into the night. Once again Liverpool John Moores University has been announced as the principal sponsor of the festival, which for 2016 is themed:- 'Experiment'.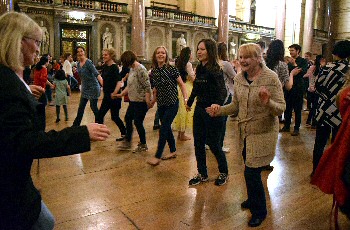 Dr Edward Harcourt, LJMU Pro Vice Chancellor (External Engagement), said:- "LJMU is delighted to once again be the Principal Sponsor of LightNight, Liverpool's highly successful 1 night arts and culture festival. LightNight gives members of the public a unique opportunity to take part in various hands on activities at LJMU and really get to grips with some of our research, alongside getting involved with activities provided by most of the leading arts and cultural organisations in the City."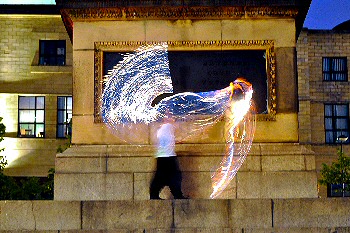 For this year visitors to the LightNight festival can expect interactive light projections, live music, hands on art and science workshops, exhibition openings, heritage walking tours and much more as museums, galleries and cultural venues right across the City Centre stay open late for a packed showcase of the best of the region's arts offer.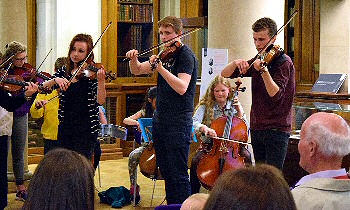 With such a wide range of events there's something on offer for all ages; everyone can participate in and enjoy what is sure to be a spectacular night to remember.

The full LightNight festival programme will be released on 4 April 2016.

Marj Greene, an audience member from 2015 said:- "What a fantastic night. So much to see and do! I can't put into words how marvellous it was; something for everyone."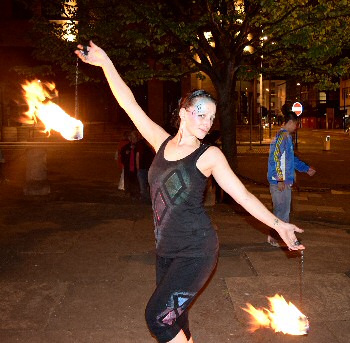 Charlotte Corrie, Director of Open Culture (Festival producers) said:- "LightNight is a wonderful opportunity to showcase Liverpool's year round arts offer and 2016 will be no different, with more than 100 events staged by some 50 local organisations for visitors to experience and explore. Partnering with LJMU is key to building the success of LightNight, and we enjoy helping to show off their incredible offer. LightNight gets better and better every year and we can't wait to share the full programme themed around Experiment on 4 April 2016. There'll be something for everyone!"
Letter to the editor:- "Adults with disabilities and additional needs to get special nights at The Four Seasons Bistro!"
"AS you are already aware we work hard to ensure all our clients are treated with respect and as individuals. We want to help promote independence and inclusion at all times... So at Four Seasons we are opening up the evening for the exclusive use of adults with disabilities and additional needs. We aim to offer a service where this is possible, the client group we work with are adults and we believe they have the right to access the same social activities, as any other adult. We feel the bistro would give them the opportunity to have an evening out with friends and partners in the same way as you or I, but with the confidence they are being served and looked after by unobtrusive, fully qualified staff that are, if required able to assist and support them. All in safe, friendly, relaxed 'adult' surroundings. If you are interested in joining our mailing list and you would like to receive information and invitations to these evenings, to book a table or for further information please call:- 07988418880 and say:- "Southport and Mersey Reporter recommended you call....!"
Chinese Dance Class and Performance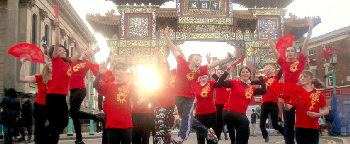 LOOKING for a new and exciting activity for the New Year? After successful classes in Afro Fusion and Latin dance in 2015, world dance company, Movema, are launching Chinese dance classes for the New Year. Come along and learn a new style of dance, with classes working towards a performance in Chinatown to celebrate Chinese New Year. 2016 is the year of the Monkey. So whether you're a beginner or dance expert, come along to classes, every Thursday, from 6.30 to 7.30pm at MDI Studio, Hope Street. You will have the chance to go bananas and learn a fusion of Classical Chinese, Kung Fu and Contemporary dance to perform on Chinese New Year if you so desire! Classes run every Thursday, with a cost of £5 / £4 for concessions, with the performance taking place, on 7 February 2016, outside The BlackE, the heart of Liverpool's prestigious China Town. So if you are looking to learn some amazing dance, keep fit and meet new people, come along! "So many kids come and enjoy themselves, it's a really fun thing to do together with your family. It's a great opportunity to get fit and learn more about Chinese culture and dance, so get to class and dance with us!" Ali, 38, Liverpool.
BAFTA nominated actor heading to a stage in Southport in a few days time!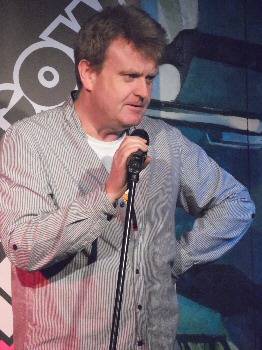 RAYMOND Mearns is not only outright hilarious he is also a BAFTA nominated actor and 1 of the leading lights of Scottish comedy. His list of TV and film credits is as long as your arm (including BBC2's "Rab C Nesbitt") and he's regarded not only as one of the top acts in Scotland but also in the UK comedy industry as a whole. He holds the prestigious honour of having been chosen to represent Glasgow at the both the New York Comedy Festival and the Melbourne International Comedy Festival. Raymond even went on tour with Pete Doherty doing support slots until Doherty was jailed! He also has a deserved reputation for being one of the few comedians around who is just as funny when making stuff up off the top of his head as he is when doing material. As a result, we're lucky he's agreed to come and perform for us as he is in hot demand around the globe! To recap, the show will star:- Raymond Mearns, Adam Staunton, Micky P Kerr and Damion Larkin (MC) and will take place on Saturday, 6 February 2016, with doors opening at:- 7.30pm for a start time of:- 8pm. Tickets can be obtained from the Box Office at the Atkinson, on Lord street, Southport or by calling them on:- 01704 533 333.

What is IllumiNaughty?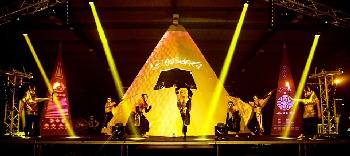 COMMITTED to redefining club experience, IllumiNaughty, was born in 2006; stemming from a passion of creative design, performance and electronic music, and since then has become 1 of the UK's most colourful live events. Since its launch party 10 years ago, IllumiNaughty has aimed to fuse together bass heavy beats, artistic performance and mesmerising visuals to result in a truly immersive experience for everyone. From 1 room venues of 500 to 6 stage warehouses of 4500, the IllumiNaughty crew can put on a spectacular show blending musical genres to appeal to all tastes, from Breaks and Electro to Psychedelic Trance, Drum 'n' Bass, Electro Swing, and right through to Dub and Alternative. Hosted at some of the most famous venues in the world and homed in the second great Northern party capital of Manchester, after Liverpool, IllumiNaughty has blown the minds of audiences at:- The Ritz, Manchester Academy, Bowlers and Sankeys as well as featuring at major UK and European festivals. "We continue to push the boring boundaries and invite you to a night of adventure you will never forget...." the Stockport based team stated to us!