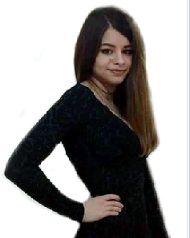 London calling! London Art Fair 2016
Report and photographs by:- Madeleine Saghir.
LONDON Art Fair, is the UK's premier fair for Modern British and contempory art, took place from 20 January to 24 January 2016. The fair was held at the Business Design Centre in Islington and it attracted 24,528 people, which would indicate another strong year for the UK art market.
Jerwood Gallery, Hastings was announced as the Fair's museum partner for 2016, which marked the fair's 28th edition. In previous years, partnerships with the London Art Fair included:- The Hepworth Wakefield (2014), and Pallant House Gallery (2015) both of which were successful.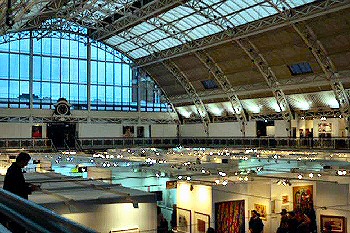 The fair showcased a vast amount of contempary paintings, photographs and sculptures. Liz Gilmore, Director of Jerwood Gallery said:- "It gave an absolutely fantastic platform from which to showcase important works from the Jerwood Collection and to introduce our 2016 exhibition programme to an art savvy and receptive audience. Literally thousands of people visited our stand and we were overwhelmed by their response to and engagement with our Coast Exhibition, Marcus Harvey bronzes and John Bratby nude."
London Art Fair consisted of a series of collaborations between emerging UK and international galleries for 'Dialogues,' a section of Art Projects guest curated by Natasha Hoare with the intent of encouraging and fostering relationships between galleries on a global scale. Natasha Hoare commented:- "Dialogues is a project that enables collaborative presentations by commercial galleries in the setting of London Art Fair. Pairing international spaces with UK based galleries, we hope to exploit the trappings of working across geographical divides, with all the attendant creative leaps and productive mistranslations. British artists will be brought together across stands in both assonance and juxtaposition, shown alongside practitioners based in The Netherlands, Germany, and Belgium and further afield to expand existing networks of artistic exchange and influence, and to forge new ones."

Not only this, London Art Fair also previewed highlights of the large scale installations, solo shows, thematic group displays and a combination of platform gaming and drawing. The bridging of art and technology encourages interaction, like visitors who were invited to game and to draw, which they appeared to enjoy.

There were many art pieces on offer, many of which I personally found to be incredibly interesting, some were thought provoking, and some were simply beautiful to look at.

Alan Wheatley of Alan Wheatley Art sold works by a range of artists including Alan Davie; from £1,000 to £60,000, which highlighted the event's triumphs:- "It's been very successful for us, the best in all our outings at the Fair, selling right across the board."

This was followed with more positivity from fellow Modern British dealer Goodman Fine Art who also sold several works by Alan Davie and a Paul Feiler 'Tribal Figure' for £68,000.

Piano Nobile, who exhibited alongside the Jerwood Gallery, sold an Epstein bronze to a 'major new' Swiss client, and obtained a record price of £50,000 for a John Golding painting. Work by William Crozier was also sold in the region of £100,000.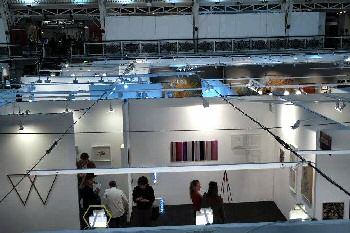 A brisk trade was also reported by contemporary dealers. London based emerging artist, Hyojin Park, proved popular with collectors at the Business Design Centre. There were also exciting sales of work by Korean artist Kwang Young Chun from £50,000 to £100,000. The French gallery, Very Art Space, also managed to sell works from most of their artists, such as the acclaimed Chinese artist Yiming Min, whose 2 sculptures from his recent UK debut exhibition were sold for £10,000 each! All in all, the London Art Fair was a huge success for the art world, and it is expected to appear again in 2017.We would like your views, on what is art... With 2016 setting out to be an interesting year for the art world, and there are many headline grabbing shows due to hit the galleries this year, which means it will be an exciting time for artists... Oddly though, the world's headlines have, so far, started this year in a very different direction to what most would have expected... 2016 headline grabs have already begun with Brooklyn artist, Lisa Levy, and her 'work' called:- 'The Artist is Humbly Present', a 'seriously' odd protest, over the pond in the USA, especially in New York. This work portrays her sitting nude, on a toilet for 2 days, as part of a performance piece trolling the art world. So what do you think of art and the price of it? Also, would you like to see such London Art shows in Liverpool? Please email us your thoughts and, if you attended, please let us know! This, for me, was a very interesting experience and I got to see some amazing art. Hopefully, we will get these events heading to Liverpool soon! Would you be interested in going and buying art from a fair like this on Merseyside? To let us know your views and thoughts, email us to:- News24@SouthportReporter.Com.

We would like to thank Hanmi Gallery for asking us to cover this event. They told us that:- "We have been thrilled have been participating in London Art Fair again. Our stand featured a solo exhibition of multimedia artist Guem MinJeong, in the Art Projects section." To find out more about the Hanmi Gallery, in London Seoul, visit:- HanmiGallery.Co.UK.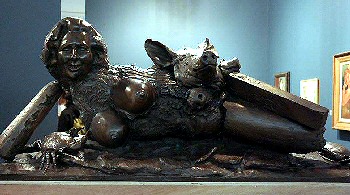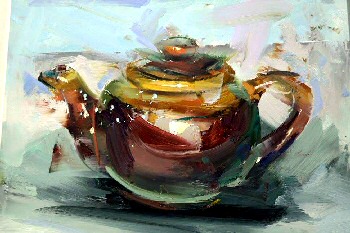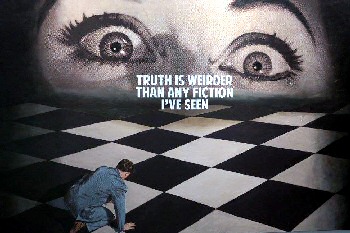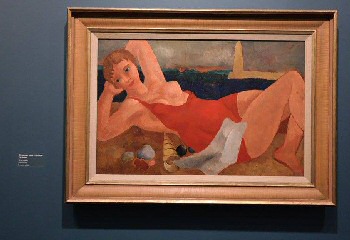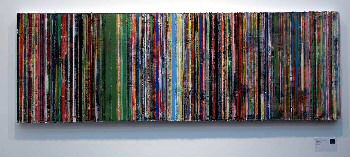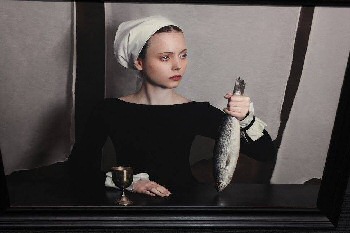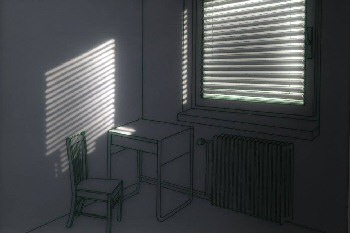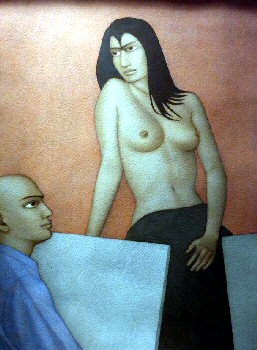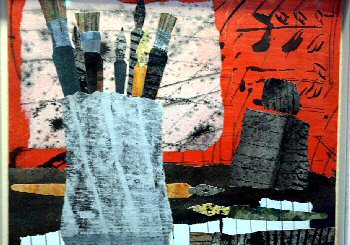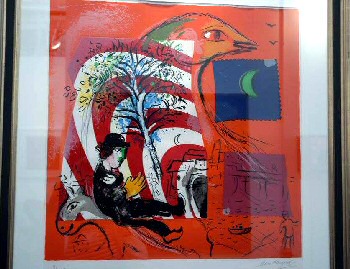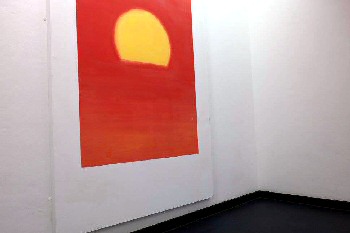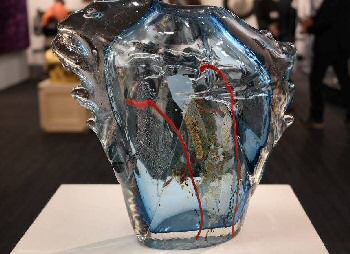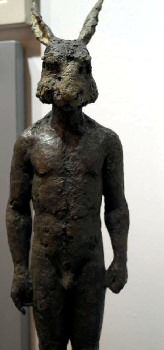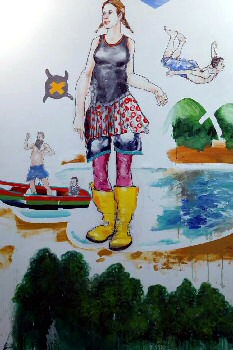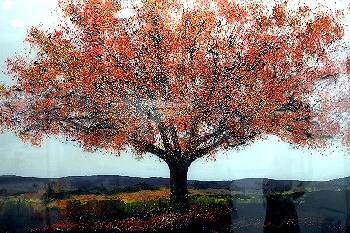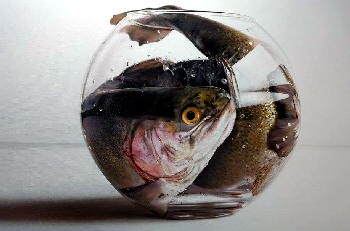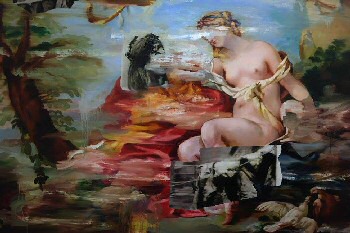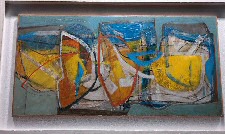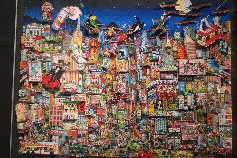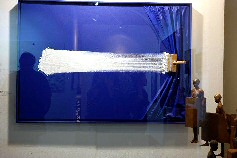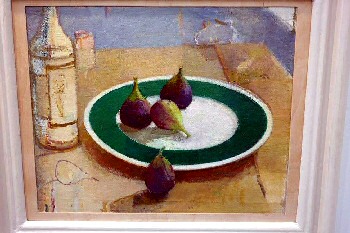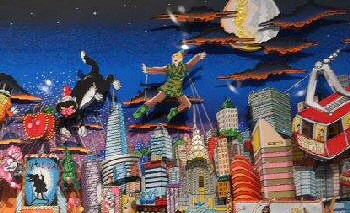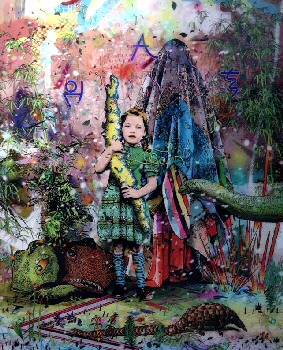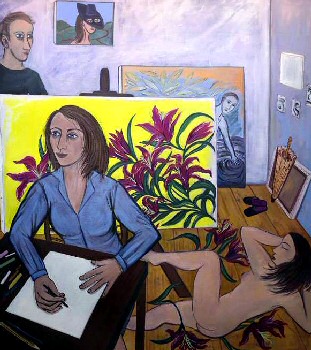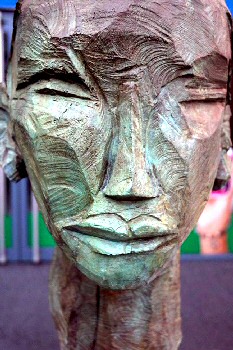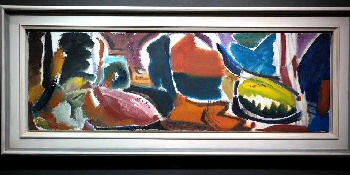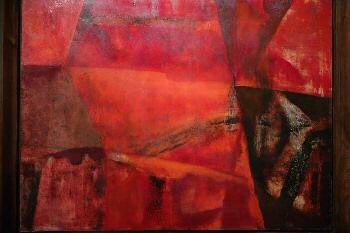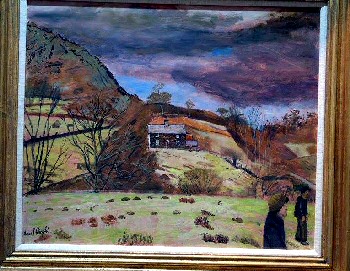 PAGE 1 OF 5
We hope you liked the photos, but please, don't copy them. Please help us to keep our copyright intact and to keep this site online.