Ed Byrne's 'Outside Looking In' heading to Southport and Liverpool!
1 of the UK's leading comedians continues his sell out nationwide Tour in 2016! You know; that bloke. The Irish guy. No, not the bald 1; the other 1. You know him. The one Carol from work really likes. Wait, that might be Jason Byrne. Anyway… funny chap… has a new show! In Outside Looking In, Ed reflects on everything from life as a father and husband to feminism and transgenderism. As an observational stand up, Ed Byrne is unrivalled. Wherever he performs, be it the Edinburgh Festival, on the International Circuit or a UK tour it is always to capacity audiences. He is consistently at the top of his game and produces time and time again not only fabulously funny shows but shows which critically are highly acclaimed!Ed's television credits are far reaching. Notable appearances include:- 'Mock The Week', 'Have I Got News For You', 'The Graham Norton Show', 'The One Show', 'Live At The Apollo' (all BBC) and 'Comic Relief Bake Off 2015', which saw Ed hosting 1 of the studio programmes as well as presenting the supporting Appeals VT, filmed in Uganda. A future combining a TV career and his passion for the outdoors is in sights as he has now broken into Factual presenting. He continues to be a serious outdoors enthusiast e.g. he recently climbed Mt Blanc (Europe's highest mountain) for the 2nd time! The past 2 years have seen appearances on Dangerous Roads (BBC2), Volcano Live (BBC2) and he has co-presented a 3 X 1 hr series, Dara and Ed's Big Adventure, which aired on BBC2 in the spring 2015. Ed writes a regular column for 'The Great Outdoor Magazine' and will be fitting is as much Munro Bagging as he possible can whilst on Tour!
FEBRUARY

Tuesday, 2 February 2016
TRURO, Hall for Cornwall
01872 262466
Wednesday, 3 February 2016
TORQUAY, Princess Theatre
0844 8713023
Thursday, 4 February 2016
HIGH WYCOMBE, Swan
01494 512000
Friday, 5 February 2016
STEVENAGE, Gordon Craig Theatre
01438 363200
Saturday, 6 February 2016
SHEFFIELD, City Hall
0114 2789789
Sunday, 7 February 2016
BRADFORD, St George's Hall
01274 432000
Tuesday, 9 February 2016
PRESTON, Guild Hall
0844 8447710
Thursday, 11 February 2016
BLACKBURN, King George's Hall
0844 8471664
Friday, 12 February 2016
CARLISLE, Sands Centre
01228 633766
Saturday, 13 February 2016
ROCHDALE, Gracie Fields
01706 716689
Sunday, 14 February 2016
WATFORD, Colosseum
0845 0753993
Tuesday, 16 February 2016
COVENTRY, Warwick Arts Centre
024 76524524
Wednesday, 17 February 2016
LEICESTER, Curve
0116 2423560
Thursday, 18 February 2016
NORTHAMPTON, Derngate
01604 624811
Friday, 19 February 2016
BIRMINGHAM, Town Hall
0121 780 3333
Saturday, 20 February 2016
DARLINGTON, Civic
01325 486555
Sunday, 21 February 2016
BLACKPOOL, Grand Theatre
01253 290190
Tuesday, 23 February 2016
HARROGATE, Royal Hall
01423 500500
Wednesday, 24 February 2016
NEWCASTLE, Tyne Theatre
0844 4939999
Thursday, 25 February 2016
GLASGOW, Pavilion Theatre
0141 3321846
Friday, 26 February 2016
ABERDEEN, Music Hall
01224 641122
Saturday, 27 February 2016
DUNFERMLINE, Alhambra Theatre
01383 740384
Sunday, 28 February 2016
INVERNESS, Eden Court
01463 234 234

MARCH

Tuesday, 1 March 2016
PETERBOROUGH, The Cresset
01733 265705
Wednesday, 2 March 2016
KINGS LYNN, Corn Exchange
01553 764864
Sunday, 6 March 2016
TUNBRIDGE WELLS, Assembly Hall Theatre
01892 530613
Tuesday, 8 March 2016
SCUNTHORPE, Baths Halls
0844 8542776
Wednesday, 9 March 2016
CAMBRIDGE, Corn Exchange
01223 357851
Thursday, 10 March 2016
SALFORD, Lowry
0843 208 6003
Friday, 11 March 2016
WARRINGTON, Parr Hall
01925 442345
Saturday, 12 March 2016
LIVERPOOL, The Auditorium
0844 8000400
Sunday, 13 March 2016
WREXHAM, William Aston Hall
01978 293293
Tuesday, 15 March 2016
GUILFORD, G Live
0844 7701797
Wednesday, 16 March 2016
DUNSTABLE, Grove Theatre
01582 602080
Thursday, 17 March 2016
CHELTENHAM, Town Hall
0844 5762210
Friday, 18 March 2016
READING, Hexagon
0118 9606060
Saturday, 19 March 2016
SOUTHAMPTON, Guildhall
02380 632601
Sunday, 20 March 2016
RICHMonday,D, RichMonday,d Theatre
0844 8717651
Tuesday, 22 March 2016
HARLOW, Playhouse
01279 431945
Wednesday, 23 March 2016
JERSEY, Opera House
01534 511115

APRIL

Wednesday, 13 April 2016
MELTON MOWBREY, Melton Theatre
01664 851111
Thursday, 14 April 2016
BUXTON, Opera House
01298 72910
Friday, 15 April 2016
LYTHAM ST ANNS, Lowther Pavilion
01253 794221
Saturday, 16 April 2016
BARNSLEY, Civic
01226 327000
Monday, 18 April 2016
SWANSEA, Grand
01792 475715
Tuesday, 19 April 2016
DARTFORD, Orchard
01322 220000
Wednesday, 20 April 2016
SALISBURY, Civic
01722 434434
Friday, 22 April 2016
SOUTHPORT, Atkinson
01704 533 333
Saturday, 23 April 2016
BROMSGROVE, Atrix
01527 577330
Sunday, 24 April 2016
SCARBOROUGH, Spa Theatre
01723 821888
Wednesday, 27 April 2016
GLENROTHES, Rothes Halls
01592 611101
Thursday, 28 April 2016
STIRLING, MacRoberts Arts
01786 466666

Friday, 29 April 2016 to Saturday, 30 April 2016
DUNDEE, Rep Theatre
01382 223530

MAY

Sunday, 1 May 2016
PERTH, Concert Hall
01738 621031
Tuesday, 3 May 2016
NEW BRIGHTON, Floral Pavilion
0151 666 0000
Wednesday, 4 May 2016
WESTON, Playhouse
01934 645544
Thursday, 5 May 2016
ST ALBANS, Alban Arena
01727 844488
Friday, 6 May 2016
PLYMOUTH, Pavilion
0845 1461460
Saturday, 7 May 2016
FALMOUTH, Pavilion
01326 211222
Sunday, 8 May 2016
TAUNTON, Brewhouse
01823 283244
Saturday, 21 May 2016
BELFAST, Waterfront
028 90334455

TBC

Rescheduling!
LONDON, Shepherd's Bush Empire
020 83543300
* Above dates and information correct when published on 31 January 2015.

Soul Explosion ready to blast into Southport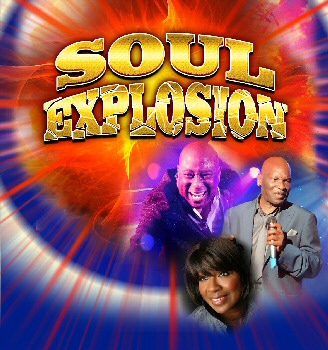 SOUL explosion starring Jimmy James and The Vagabonds with Clem Curtis (of The Foundations) and Ernestine Pearce (lead singer of The Flirtations) is ending it's UK to when it comes to Southport Theatre, on Saturday, 6 February 2016!
The original Hitmakers with classic hits:- 'I'll Go Where The Music Takes Me', 'Now Is The Time, Build Me Up Buttercup', 'Baby Now That I've Found You', 'In The Bad Bad Old Days' and many more, will 100% get you dancing in your seat, and even in the isles...
This is sure to be a great night with the original hit makers of Soul and the show has already gone down well in other parts of the UK. A few tickets are still available for the show and can be obtained via Southport Theatre's Box Office on:- 0844 871 3021, or by going online.
This show is a blast from the past that will lift your soul! Don't take our word for it...
For further information on Soul Explosion also check out the following social media on Facebook and Twitter so you can see for yourself what people say about this show!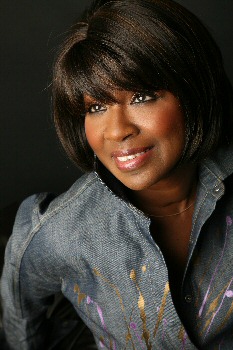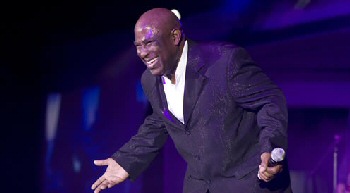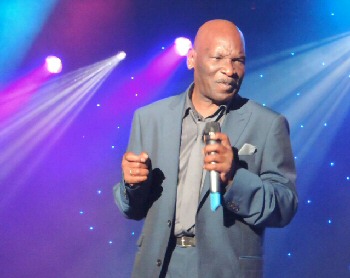 Big Green Coach Solves Liverpool Fans Capital One Cup Final Travel Woes!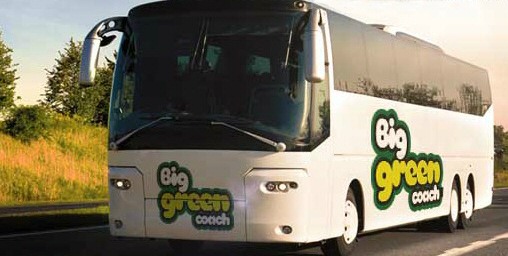 BIG Green Coach, the UK's largest events travel provider, has supported Liverpool FC's Capital One Cup victory by offering fans affordable coach travel straight to Wembley Stadium for the final.

With the match held on Sunday, 28 February 2016, and a 4.30pm kick off time, trains will be slower, infrequent and less reliable.
Big Green Coach want to ensure this momentous occasion isn't spoiled by travel issues. Their Operations Director Kevin Green comments:- "With trains being unpredictable; particularly on Sundays, we wanted to offer a reliable and cheaper alternative so fans can enjoy the day to its fullest.
Fans can book affordable, return coach travel from Liverpool to arrive at Wembley, at least an hour before kick off. We want to give fans enough time to soak up the atmosphere and revel in the excitement! We also guarantee that our coaches won't depart Wembley until 45 minutes after the final whistle, regardless of extra time.
We don't want anybody to miss out on any of the action because they're worried about their travel arrangements; travelling with us gives them extra flexibility.
It's a momentous occasion, and regardless of the result we want to help ensure it's a great day out for everyone!"

Fans can secure their seat on Big Green Coach's special Liverpool to Wembley Stadium service here
Are you going to the Candlemas Coffee Afternoon, in aid of Clatterbridge?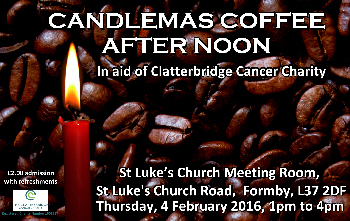 A coffee afternoon has been arranged in aid of Clatterbridge Cancer Charity. (Charity No. 1051727) This will be held on:- Thursday, 4 February 2016, between 1 to 4 pm. The Venue is St Luke's Church meeting room, adjacent to the Church in St Luke's Church Rd . Formby, Merseyside L37 2DF. Admission price:- £2 on the door and includes refreshments. There will also be a raffle with a variety of donated prizes and other activities. Please do come along and help us aid a charity which gives much needed help to those facing difficulties occasioned by cancer, and to their families... If you can display a poster, please click here, print out and put it up, to help spread the work. Also please visit our Facebook Event Page and say you plan to attend!