Edge Hill University and Liverpool Institute for Performing Arts "outed"
EDGE Hill University and the Liverpool Institute for the Performing Arts (LIPA) have been named as 2 of the UK's least transparent Universities. A total of 24 institutions have refused to provide details of their bosses' pay and perks in response to a Freedom of Information (FoI) request from the University and College Union (UCU). University Vice Chancellors' pay and perks have long been a source of frustration for staff and Government Ministers with huge sums of public money going on healthy salary increases, first class trips around the globe and other bizarre expenses. The Union said greater sanctions were needed to ensure institutions, like Edge Hill and LIPA justified some of the largesse that has embarrassed higher education in recent years. The Union's call comes as the UK Government consults on whether or not to exempt Universities from freedom of information legislation. The Union will be releasing its latest pay and perks survey, on Thursday, 11 February 2016.

UCU general secretary, Sally Hunt, said:- "Freedom of Information legislation is important in holding universities that spend millions of pounds of public money to account. It is not acceptable that institutions like Edge Hill and LIPA refuse to share this information. The full extent of universities' spending on pay and perks for their bosses may make uncomfortable reading for some, but that does not give them the right to escape scrutiny. To exempt universities from freedom of information legislation at a time of increased costs for students does not make sense. We want to see greater sanctions on universities that wriggle out their responsibilities."

18 of the 159 institutions UCU wrote to failed to respond to the FoI request:-
► Anglia Ruskin University
► The University of Bolton
► The University of Brighton
► The University of Chester
► Edge Hill University
► Imperial College of Science, Technology and Medicine
► The Liverpool Institute for the Performing Arts
► Ravensbourne
► Rose Bruford College
► St George's Hospital Medical School
► The University of Southampton
► The University of Warwick
► The University of Winchester
► The University of Wolverhampton
► Aberystwyth University
► The University of Aberdeen
► Rural College of Scotland (SRUC)
► The University of Ulster
Also both the University of Birmingham and Coventry University; avoided answering all questions by deploying exemptions under the FoI Act.
Plus, Bath Spa University, the University of Northampton, St Andrews University and the University of the Highlands and Islands; all of whom answered just 1 question!

8 arrested in fuel fraud raids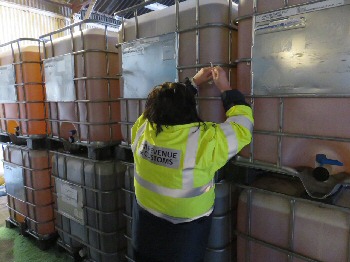 8 men have been arrested and 55,000 litres of fuel seized, as part of an ongoing investigation by HM Revenue and Customs (HMRC) into a suspected fuel smuggling fraud worth an estimated £3 million in evaded Tax. HMRC officers searched 1 business and 4 domestic addresses in Knowsley, Liverpool, Manchester and St Helens. Simultaneously, in Northern Ireland HMRC and Officers from the Police Service of Northern Ireland carried out searches of 6 domestic addresses in counties Antrim, Armagh and Down.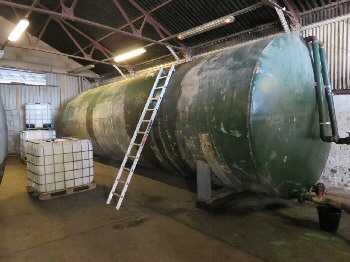 Sandra Smith, Assistant Director, Fraud Investigation Service, HMRC, said:- "Fuel fraud costs millions of pounds in lost duty every year, meaning the public lose out on vital funds for essential services, and it creates an uneven playing field for honest businesses. We will continue to work with our partners to tackle this fraud and ask anyone with information about this type of activity to contact the Customs' Hotline on:- 0800 59 5000."

Storage tanks, equipment, 55,000 litres of fuel, a quantity of cash, computers, business records, a lorry and a trailer were seized during the operation. 7 men have been released on bail and investigations continue.