Preston man says patients are getting a raw deal with prostate cancer treatment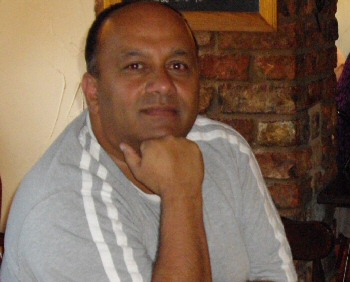 TO mark World Cancer Day, a patient who has recently undergone treatment for prostate cancer has claimed the NHS is giving men in the UK a raw deal. Lloyd Bantleman has founded the website to stop men suffering the stress and trauma when trying to find the right course of treatment for prostate cancer that he did.

Lloyd, who lives in Preston, was diagnosed with prostate cancer in November 2014 and spent 5 months going from his GP to various hospitals for scans and biopsies to be eventually told by the lead consultant that his best option was surgery to remove the prostate and then'get on with his life'. When Lloyd researched the side effects of surgery and radiotherapy, he found that there was around 50% chance of major bladder and bowel problems afterwards.

Lloyd came across the Proton Therapy Center as he had heard the story about Ashya King, the young boy whose parents took him over to Prague for treatment against UK doctors' advice. Within 2 weeks of finding the website, he had visited the center where he was given impartial information and advice about all the options available to him, including Proton Beam Therapy. Lloyd was impressed by the high success rate of the Proton Therapy Center and the fact that there was only a very minor risk of suffering side effects afterwards from this form of radiotherapy. Lloyd spent three weeks in Prague undergoing five factions of treatment and was back to work a week after returning home, with no side effects.

Lloyd Bantleman said:- "At no point did the NHS tell me about the option of Proton Beam Therapy; because it's not currently available for prostate cancer in the UK. It seems so wrong that particularly British men get a raw deal when it comes to receiving 21st century cancer treatment. Even the new proton centres being planned to open in the UK in 2017 will not treat this very common male cancer."

Prostate cancer is one of the most common cancers in men. Over 42,000 men are diagnosed every year in the UK and there are around 10,500 deaths occur from it. 1 in 8 men will get prostate cancer at some point in their lifetime. And for males of black African or Caribbean descent, the risks are even higher with 1 in 4 men at risk of developing the disease.

Lloyd continues:- "The best part is that I've had no side effects, just as the doctors at the center in Prague explained to me, the risks are very low. When I returned home I was determined to do something to make it easier for other patients to access the right information, particularly men who are diagnosed with prostate cancer. I created the website CompareCancerTreatment.co.uk, which gives independent, impartial information on cancer treatments and signposts patients to relevant sources of more information. My reason for setting up this non-profit making website is so that men and women have access to all the information relating to their type of cancer, to be able to make an informed judgement. If this helps just one person to reduce the stress and anxiety caused when seeking treatment for cancer, then I've achieved what I set out to do."

UK-trained Professor Hiten Patel said:- "Men with prostate cancer now have a new option with proton therapy; an option that offers a high success rate as well as a low risk of side effects; and therefore a greater chance of preserving full quality of life after the conclusion of treatment."

Lloyd is now aiming to raise awareness amongst GPs and other medical professionals in the UK about Proton Beam Therapy as well as letting patients in the UK know about the wider options available to them. For more information, visit the website.

Move to end Taxation of trivial employee benefits has been backed by campaigners
THE Low Incomes Tax Reform Group has backed new legislation to stop workers from facing Tax charges on low value benefits they receive from their employers. LITRG believes the current rules governing what constitutes a Tax Free trivial benefit are too subjective and can leave employees shocked and confused as to why they end up having to foot a Tax Bill for receiving a minor item. The group supports the introduction of new, clearer, statutory rules on trivial benefits because it will reduce the costs and administration burdens for employers and HMRC; and also mean employees do not face an unexpected Tax charge on items below £50 and which meet other new conditions for the exemption. The changes should mean that receiving gifts such as a bottle of wine given to celebrate the birth of an employee's child or book tokens or a bunch of flowers from a manager, will not cause the recipient a Tax Headache in the future. However, LITRG has recommended that the new £50 statutory limit on each individual benefit that can be received without Tax, be kept under constant review, something the Government is yet to commit to. The Tax campaigners are concerned about an oversight which is the effect of the exemption in relation to workers on Tax Credits, Universal Credit and means tested benefits. Such people may not know whether they have to report a trivial benefit as income and there is a risk that such a minor benefit may impact on the amount of money they get in welfare payments.

Anthony Thomas, LITRG Chairman, said:- "We expect the change should mean that employees do not face the shock and confusion of a Tax charge on items that neither they nor their employers in practical terms view as a taxable benefit. This should help companies with their administration of their businesses and frankly allow workers to enjoy what has been given to them without worrying about the cost. The new statutory exemption will help to clarify what is a trivial benefit in kind and we welcome a movement towards a more'principles based system' rather than the current subjective 1. It is vital that the £50 limit is kept up to date, otherwise the exemption will become obsolete very quickly and not provide the long term simplification of administration which this is designed to achieve. Legislation for Tax Credits, Universal Credit and means tested benefits should be amended, if necessary, to ensure that exempt trivial benefits are ignored for these purposes. This is important, as the employee in receipt of the trivial benefit will have no record of its value."

A trivial benefit will qualify for the exemption if it meets 4 conditions: it costs less than £50, it is not cash or a cash voucher, it is not part of a salary sacrifice arrangement and it is not provided in recognition of the employment. The changes will come into effect on 6 April 2016.
Bid to get more young people into work and training
MORE support is set to be offered to help young people in Liverpool and Wirral that are not in education or employment into work and training (NEET). Liverpool City Region has put in a bid for funding from the European Social Fund (ESF) to develop an enhanced careers information advice and guidance service. It will be aimed at young people aged 16 to 19, with particular emphasis on expanding services for 18 and 19 year olds where there is greater need.

Figures from October 2015 show that seven in every 100 16 to 18 year olds in Liverpool are NEET which is lower than it has been previously, but still remains the highest of the big'core' Cities.

Assistant Mayor and Cabinet member for education, employment and skills, Councillor Nick Small, said:- "We've made progress in getting more young people into education, employment and training such as by encouraging apprenticeships on the city's school, house and hospital building programmes, but there is much more to do. What we want to do is identify and target those young people who need additional support and properly assessing them before coming up with the right help and guidance. We want to particularly tackle those groups that find it harder to get into work, such as those with special educational needs or have been in the care system. Every young person deserves the opportunity to get their foot on the employment and training ladder and we are determined to do all we can to help them."

A report being considered by Liverpool City Council's Cabinet, on Friday, 5 February 2016, recommends starting the tender process ahead of the funding announcement so that, if the bid is successful, the contractor can be formally appointed and start work as soon as possible.