Smokefree Spring successfully launches across Sefton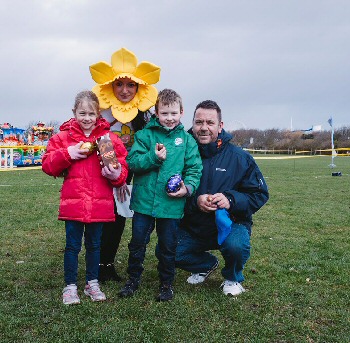 SMOKEFREE Spring launched on Sunday, 27 March 2016 at the 1st smokefree event, Santa's Mystery Easter Egg Hunt in Southport. The event attracted great support for smokefree events to protect children, reaffirming the recent local survey which highlighted that 93% of people questioned in Sefton were supportive of smokefree outdoor events for children and families.

The campaign is a new initiative running across Sefton which will see a series of family friendly events become smokefree to increase the number of healthy family events, and family friendly public places. If you are looking to attend a smokefree event, the following events are smokefree so far, with more joining up every day. Please check the Sefton Council website events page for information on other smokefree events.

► Sefton Community Markets at:-

» Bootle Strand on:- 15 April, 6 May and 20 Mary 2016.

» Marion Square on:- 29 April, 13 May and 27 May 2016.

Find out more online at:- SeftonCommunityMarkets.Co.UK.

► Community Gala Day, Litherland Park, 21 May 2016. Find out more on:- LitherlandChildrensCentre.Co.UK.

► Children's fun day, Seaforth Children's Centre, on both 5 April and 12 April 2016. Find out more online at:- Sefton.Gov.UK.

Event organisers across Sefton are being encouraged to join the campaign by making their event smokefree to create a healthy, family friendly space and help children understand that smoking isn't a normal activity. Event organisers joining the campaign will have access to a wealth of smokefree spring resources including posters, stickers and balloons. If you want your event to be part of smokefree spring email info@healthierfutures.org.

Stacey Smith, 33, who live in Ainsdale and attended the Santa's Mystery Easter Egg Hunt in Victoria Park, Southport said:- "I have never been to a smokefree event like this before and I would support more smokefree events for children. I would also like to see more smokefree spaces such as outside museums. I think vaping should be included because children are still seeing people and it can look like smoking. I think less children would smoke if they saw less people smoking and vaping."

Andrew Seddon, 50, who lives in Southport and attended the Santa's Mystery Easter Egg Hunt in Victoria Park, Southport said:- "I support smokefree events and would like to see more in Sefton. It's good to not have smoking at events, children copy and so I don't like smoking to be in front of them. I would also like to see smokefree parks, beaches, maybe town centres and definitely outside hospitals."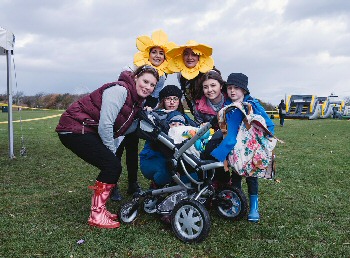 Smokefree Spring has been co-ordinated by Sefton council and local social enterprise Healthier Futures, formerly Tobacco Free Futures which changed its name, on March 31 2016.

Matthew Ashton, Sefton Council's shared Director of Public Health said:- "We recognise that there is a high level of support and demand for more smokefree events and spaces in Sefton. We are committed to tackling the harms caused by tobacco in our communities, especially to children, and want to see more healthy, smokefree family friendly events in our area that everyone can enjoy. We have this campaign to help increase the number of events we see promoting a smokefree policy and hope that more local organisers change their policies to protect children."

Andrea Crossfield, Chief Executive of Healthier Futures (formerly named Tobacco Free Futures) added:- "Young people consistently overestimate the prevalence of smoking, with 60% thinking it's the 'norm', when in reality 4 out of 5 people don't smoke in Sefton. Smokefree Spring has been created to increase the amount of clean and healthy environments that children and families play in. This isn't about protecting children from second-hand smoke in outdoor spaces, rather its promoting being healthy to children. The more events that become smokefree, the less likely children are to take up smoking; preventing them from entering into a deadly addiction that kills one in 2 long term smokers."

If you are thinking about quitting smoking you can contact your local stop smoking service for free help and support by calling Sefton Support on:- 0300 100 1000.

Rail transformation journey begins as Arriva launches new Northern franchise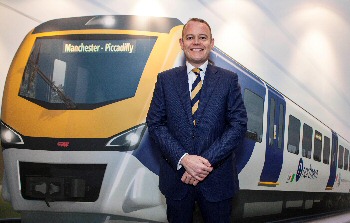 RAIL passengers across the North will soon benefit from new trains, a 37% increase in peak time capacity and revamped ticketing as Arriva launches the new look Northern rail franchise.

1 of the largest transport networks in the UK, Northern provides more than 16,000 weekly train services to a population of 15 million people. By 2019, Arriva will have increased services to more than 18,000 each week whilst also replacing the unpopular Pacer trains through a multi million pound rolling stock investment programme.

The unveiling of the new franchise, which has also seen 5,000 employees joining Arriva, was marked at a ceremony held at Manchester Piccadilly station this morning, where Transport Minister Andrew Jones joined Arriva UK Trains managing director Chris Burchell, managing director of Northern Alex Hynes and transport partners from Rail North.

Merseyside will see improvements to trains and the network thanks to the new franchise. By 2019, brand new 100mph trains operating a network of fast:- 'Northern Connect' services will connect Liverpool to Bradford, Manchester, Manchester Airport and Leeds.

From 2017, a brand new hourly service will run from Chester and Warrington to Manchester, Bradford and Leeds, while existing services will also be improved with earlier and later services available on many routes.

By 2019, Liverpool commuters will benefit from a 6% increase in peak time capacity.

The start of the franchise marks only the beginning of Arriva's plans to transform rail travel in the North of England. By injecting a total of £1bn throughout the next 9 years, Arriva's plans include:

► New and refurbished trains:- Within 3 years, Arriva will introduce 281 new carriages, fully refurbish the remaining fleet and remove all Pacer trains. All trains will have free WiFi by 2019.

► More services and faster journeys:- A 12% increase in the number of services by 2019; giving passengers greater choice with over 2,000 more services each week. Beginning in December 2017, new timetables will also provide 100 new through journey opportunities across Leeds, Manchester, Newcastle, Sheffield and other regional hubs.

► More capacity:- With more and longer trains, there will be a 37% increase in peak time capacity within the next 3 years.

► Improved connections through Northern Connect: Launching in 2019 with new trains, inter-urban Northern Connect services will provide faster city connections through a network of 12 long distance routes. They will provide faster connections to Leeds, Liverpool, Manchester, Newcastle and Sheffield, including new services from Bradford to Manchester Airport and Lincoln to Leeds. Northern Connect services will offer free WiFi, plug sockets, tables, air conditioning and seat reservations.

► Significant station improvements:- Investing in stations to give customers easier access to information and providing new seating and waiting areas. This includes video help points being introduced at 447 stations and customer information screens at more than 160 new locations.

► Value for money and choice:- Creating easier ticketing options, including advanced and off peak fares; encouraging leisure journeys and reducing peak overcrowding.

► Northern employees:- 45 currently unstaffed stations will be staffed and there will be extended opening hours at 54 locations.

Chris Burchell, Managing Director of Arriva's UK Trains division, said:- "Today marks an exciting day for Arriva and the millions of passengers who travel on Northern. Passengers in Merseyside can expect to see improvements to both trains and the network. Brand new 100mph trains will operate across the network by 2019, including on the routes from Liverpool to Bradford, Manchester, Manchester Airport and Leeds. Liverpool commuters will also benefit from a 6% increase in peak time capacity by 2019. The journey towards a complete transformation in services for customers in the North starts now. Throughout the term of the franchise we will be injecting a multi million pound investment to deliver a step change in quality and are excited to now have the opportunity to start delivering on our promises to passengers. We are investing in new and refurbished trains, journeys will be improved through refreshed networks and timetables, and our trains will offer more capacity and comfort. Our ambitious plans would not be possible without the 5,000 staff who join the Arriva family today. We value the experience and expertise they bring as we link cities and communities across the North like never before."

Alex Hynes, Managing Director of Northern, said:- "Today is the day we begin to deliver our plans for the exciting next phase of Northern and each and every 1 of the team is focussed and determined to deliver for customers. Investment is exactly what customers wanted and we are looking forward to achieving major improvements before the end of the decade."

Sir Richard Leese, Chairman of Rail North, added:- "Today marks the start of better rail services for the North and of much greater local control over the development of these services. Passengers and businesses told us that they wanted less crowded trains, faster and more frequent services that start earlier and finish later and more opportunities to travel on Sundays. The new Northern franchise will exceed these requirements, with the unpopular Pacer trains consigned to the scrapheap by October 2019, 281 brand new carriages, substantial investment in station improvements and a real focus on involving local communities in the railway. The new franchise tangibly demonstrates the real benefit of devolution of power to the North. Rail North Limited played a key role in specifying tender requirements and evaluating bids leading to the award of the franchise and will now be responsible through the Rail North / DfT Partnership team for the management and development of services from their office in Leeds. Rail North Limited will continue to work very closely with Transport for the North to drive forward economic growth, by developing visionary proposals to deliver radically improved connectivity across the North."