A distant dream holiday?
WITH summer slowly creeping closer, many residents in the North West are guilty of fantasising about far off destinations they would like to visit. But, unfortunately for the vast majority, those visions may be out of reach as 90% of people have a dream holiday in mind they are unable to go on.

The research of more than 350 residents in the North West found that while affordability is the main stumbling block to residents jetting off (77%), 15% have responsibilities that prevent them from going away and 12% would be confined to go at a time they cannot afford such as school holidays.

Despite this, the study conducted by TopCashback.co.uk, the UK's most generous cashback shopping site, shows that residents still have a very clear idea of what their perfect escape is. For the majority of residents (75%) a dream holiday means visiting places they have never been before. 46% of residents said trying out once in a lifetime opportunities and a similar number (45%) said visiting famous sights summed up the ultimate getaway.

Relaxation topped the list of activities residents most want to do on their ideal trips, with 76% saying they would want to put their feet up on a dream holiday. 68% of people said they would want to see the local landscape, 59% would want to eat local cuisine and 54% would want to learn about local culture.

With the majority of residents in the North West not yet financially in a position to go on their dream vacation, 67% would need to save up to fund their trip. Only 17% of people would be able save enough within a year whilst 34% think it would take between 1 and 2 years. 23% said it would take them more than 5 years of saving to be in a position to go on their holiday.

When it comes to the saving process, 76% of residents are willing to sacrifice their social lives e.g. skipping drinks and meal outings with family and friends to save up for a dream trip. 5% would even give up their car for the extra money. But 20% think that cutting back on spending before the actual holiday affects their excitement for the trip.

Location, Location, Location

Across the UK a key factor of what makes up a dream getaway for around 32% of Brits is the locality. The most common dream holiday spot amongst respondents was by far the USA (24%) followed by Australia (9%)the Maldives (7%) and the Caribbean (6%). Of those who said the USA was their perfect destination, 21% listed Disneyland or Florida.

Top 10 Dream Holiday Destinations in the UK

1. USA (24%)
2. Australia (9%)
3. Maldives (7%)
4. Caribbean (6%)
5. South America (5%)
6. New Zealand (4%)
7. Japan (4%)
8. Canada (4%)
9. Thailand (2%)
10. Bora Bora (2%)

Less common dream destinations included places much closer to home such as West Yorkshire, Scotland, London and Cornwall. Natasha Rachel Smith, Consumer Affairs Editor for TopCashback.co.uk says:- "Most people tend to have a dream holiday that they fantasise about, especially on the long drizzly days before summer arrives. Having said this, money and day to day responsibilities are clearly standing in the way of converting these dreams into reality. With the savings landscape looking better than it has done for years, and competition hotting-up in the travel sector to offer the best discounts, ideal trips are more achievable than people think. We saw 114 million holidays booked in 2015 through TopCashback which means our members are not only saving a huge amount of money but getting money back on all their spending too."

Sponsor search for City's popular cycling scheme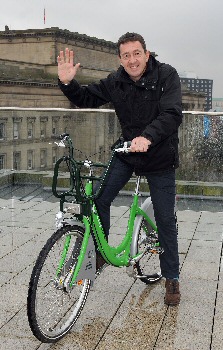 SPONSORS are being sought for 1 of the most popular cycle hire schemes outside of London. Liverpool's Citybike initiative was launched in 2014 and has proved hugely popular with nearly 150,000 rentals to date, more than 30,000 subscriptions and around 18,000 unique users travelling an estimated 700,000 miles. There are 1,000 of the recognisable green bikes in action, which can be hired from 140 stations around the City; with the station at Vine Court by the University of Liverpool currently being the most popular. The City Council is now looking for businesses to sponsor the successful scheme in order to develop the Citybike offer in the future. The sponsor will also be supporting the City's aim to become the most active core City in England by 2021.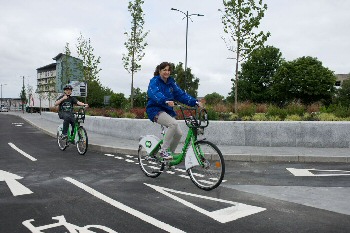 Liverpool City Council's Director for Regeneration, Nick Kavanagh, said:- "This is a relatively new initiative, so to be this successful in less than two years is a real achievement, and just goes to show there is a real appetite from residents and visitors to get around the City using sustainable transport. It's a simple scheme to be part of, and the user friendly bikes make it easy for people to travel round the city, whether you're a commuter, tourist or out for the day with the family. We are looking for an organisation which can invest in Citybike and help us take the scheme to the next level and at the same time champion cycling and a healthy, active lifestyle in Liverpool."

Any business who would like more information on the scheme or would like to discuss potential sponsorship opportunities, should contact Lesley Beattie via sending an email or by calling:- 0151 233 0177. The deadline for expressions of interest is 9.30am, on Monday, 6 June 2026.

Citybike information:- All Citybike users have to do is register their details online or by phone to receive a membership number and pin, which is then keyed into any Citybike Station to release a bike. Special membership rates are available for students and business.