Oil Tankers Coming To The City For FPS EXPO 2016

LIVERPOOL is expecting an influx of oil tankers and over 1800 visitors from around the world on 20 April and 21 April 2016, for this year's FPS EXPO 2016 a trade exhibition for the oil distribution industry.

Hosted by The Federation of Petroleum Suppliers (FPS), the trade association for the oil distribution industry in the UK and Republic of Ireland, the oil tankers and their associated industry are arriving in the City for the 1st time in the 36 year history of the event to exhibit at the new venue Exhibition Centre Liverpool (ECL).

"It's a great time to be hosting an event all about oil heating while the price of oil is so low for consumers. The 50,000 households who rely on heating oil across the North West are currently paying £731 per annum according to Sutherland Tables, provider of comparative home heating costs for the most common fuels in the UK and Republic of Ireland, compared to £1503 for those using LPG, £1600 per annum for those on Electric, £1453 for those with air source heat pump radiators, £1332 for those using wood pellets and £1,027 for those using a mains gas boiler so heating oil is currently cheaper than mains gas." says FPS Chief Executive Mark Askew.

FPS Marketing and Events Manager Dawn Shakespeare comments:- "This is the first time FPS EXPO has exhibited in Liverpool and there are over 120 companies exhibiting across 8100 sq. metres including new names for 2016 Wincanton, Suttons Group, TIP Trailer Services UK Ltd, Essar Oil UK Ltd, Liquip UK PTY Ltd, Backwatch Safety, In Control Projects Ltd and Tyretracks Ltd alongside long standing exhibitors MAN Truck and Bus UK Ltd, Philips 66 UK, G Magyar SA, RTN Lakeland Limited, Mabanaft, Scania, and Williams Tanker Services Ltd. In its 36th year this event is highly regarded both within and outside the industry and around 1800 key personnel from across the world are forecast to attend. Senior professionals from across the UK, Europe and as far afield as the USA and China will be visiting the exhibition to discover what's new in the industry. Liverpool benefits from an excellent communications network and visitors can travel to the venue easily from anywhere in the UK or overseas thanks to the motorway network, rail links, and the nearby international airport and the ferry terminals. It's fantastic that not only is it a new venue for us but it's a new venue for the city, as the ECL only opened in September 2015. We're excited about the extra space this venue provides, with exhibitors having much bigger stands and visitors more space to browse."

Since its launch in 1980 FPS EXPO has become the largest event dedicated to the oil distribution and fuel industry.

"The interest in Liverpool has been phenomenal and we are hoping our After Show Party at Circo Liverpool, a unique circus themed bar and restaurant boasting spectacular panoramic views of Liverpool's historic Albert Dock, on the Thursday evening will be a great end to the exhibition. Again this is a 1st for FPS EXPO, normally we have a black tie event, but this year we wanted the exhibition to end with a bang and we felt a circus themed venue would add to the uniqueness of the 2016 exhibition; new venue, new City, new exhibitors, new products and a new after show event. We hope to make FPS EXPO 2016 our biggest and best event of the past 36 years." Dawn Shakespeare adds.
Beacon to be lit to mark The Queen's 90th birthday
LIVERPOOL is to light a beacon to pay tribute to Her Majesty The Queen on her 90th birthday. A service will take place behind the Town Hall, at 7:30pm, on Thursday, 21 April 2016, attended by Lord Mayor, Councillor Tony Concepcion, the Lord Lieutenant of Merseyside, Dame Lorna Muirhead and dozens of Sea Cadets.

During the event, a special message from His Royal Highness, the Prince of Wales, paying tribute to Her Majesty, will be read out. The event will be followed by a rendition of the National Anthem by the City's singer in residence, Danielle Thomas. The beacon is one of over 1,000 being lit throughout the UK and the Commonwealth to mark Her Majesty's birthday.

Lord Mayor, Councillor Tony Concepcion, said:- "Liverpool has had the privilege of hosting visits from Her Majesty on many occasions during her time as Head of State, and we know from the huge numbers that turn out to see her that she is held in high regard and with huge affection and respect by many of our citizens. It is right and proper that we mark this significant milestone in her life, and I think it is particularly fitting that we are holding this event at the Town Hall given that it is a building she has visited several times since her ascension to the throne in 1953."

Following the lighting of the beacon, it will be placed on Exchange Flags and remain lit until 9pm for people to film and photograph if they wish.

Mental health tool supporting young people's mental health receives innovation funding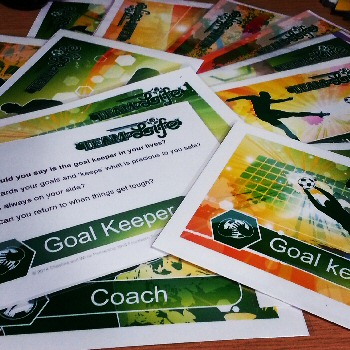 A new therapeutic tool designed to support children and young people's mental health will receive a boost of over £130,000 following Health Education England (HEE) and Department of Health funding.

The tool, called Team of Life Kit, was created by Cheshire and Wirral Partnership NHS Foundation Trust (CWP), and encourages young people to develop awareness of their achievements, skills and the relationships they value. The HEE investment will enable the Trust to train health professionals, teachers, and student peer mentors to use the tool, therefore benefiting a wider proportion of the local young population. It will also enable a thorough research evaluation of its therapeutic outcomes to be led led by Dr Helen Sharp at the University of Liverpool's Institute of Psychology, Health and Society.

This Team of Life project aims to promote resilience in vulnerable young people at early secondary school age; a key time of transition. It consists of a narrative therapy approach, and uses sporting metaphors to help young people to recognise the strength and resilience in their 'life teams'. The approach was originally developed by the Dulwich Centre Foundation to support former child soldiers in Uganda.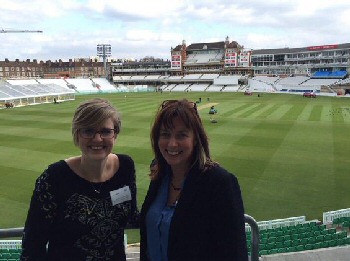 Dr Vicky Eames, Consultant Clinical Psychologist and Team of Life project lead, said:- "This is a very exciting time for the project. There is a lot of interest in emotional wellbeing and resilience within schools and this funding will help us to ensure we find sustainable ways to support schools to deliver this innovative intervention as well as the opportunity to demonstrate effectiveness in improving outcomes for children and young people."

Sheena Cumiskey, CWP Chief Executive, said:- "I'm thrilled that the Team of Life project has been recognised for its innovative approach. The programme is already helping many vulnerable young people locally, and this funding will help us to expand that reach even further. As a Trust we are committed to supporting new ideas that will make a positive difference to people's lives."

Professor Lisa Bayliss-Pratt, Director of Nursing and Deputy Director of Education and Quality at HEE, added:- "We are excited by this initiative as it will provide an ideal opportunity to introduce and enhance services to transform the lives of children and young people. This additional funding means that children, young people and their families can get the tailored support they need through the delivery of improved, more accessible mental health and wellbeing services to ensure they are not only well supported, but thrive, which will transform the care and lives of many across the country."

The Team of Life tool is a fun and interactive group-based intervention. It brings children and young people together in teams, identifying the 'team mates' who make up the key support people in their lives. The programme highlights skills for 'tackling problems', 'avoiding obstacles' and 'scoring goals' in life, sharing and celebrating stories of achievement, hope and survival to support them in 'scoring' their life goals and overcoming obstacles.

For more information about Team of Life visit CWP's child and adolescent mental health website.