St Vincent's School to receive Freedom of Liverpool
ONE of the country's leading schools for the visually impaired is being awarded the Freedom of Liverpool on Wednesday, 20 April 2016. St Vincent's School opened on its present site in West Derby in 1901, and is run by the Catholic Blind Institute which was founded in 1841 to provide care, relief and education for the visually impaired and poor of the City. Today, the school; rated 'outstanding' by the independent inspection body Ofsted; caters for 43 pupils with a range of visual, sensory and physical needs who come to it on a residential basis from Local Authorities across the Country. The Institute also operates the neighbouring residential and nursing home Christopher Grange, which supports adults with visual impairment and also offers rehabilitation to those who lose their sight later in life, as well as literacy, numeracy and computer studies courses.

Lord Mayor of Liverpool, Councillor Tony Concepcion, said:- "This award is in recognition of St Vincent's long history of being one of the most important in the country for the visually impaired. The school does amazing work encouraging its young people to have a sense of achievement, responsibility, mutual respect and independence, and strives to fully integrate its pupils into society. It achieves exceptional standards and is a life changing institution, which is why its admission to the Freedom Roll of Associations and Institutions is richly deserved."

Work is currently underway progressing an education and enterprise village on the St Vincent's School campus, providing space for business start ups and entrepreneurs in return for giving business experience to older school pupils. Dr John Patterson, Principal of St Vincent's School, said:- "It is an honour to receive the Freedom of the City and something that everyone associated with the school is rightly proud of. This award gives us a platform to share how we are helping visually impaired young people achieve their potential and give them the skills they need to go on to secure good jobs. Through our new education and enterprise village, we aim to become a global centre of excellence for visual impairment research and innovation, teaching and learning."

More information about St Vincent's School can be found online.
Pet Picture and Poem Competition – Win £50 and Treats for your Local RSPCA or Animal Sanctuary
HOW much do we adore our pets? We'll do anything for our furry little friends because they're such a huge part of our family life. United Press are now offering you a free opportunity to enter a Pet Picture and Poem Competition. So why not write a poem about them?
To enter this, all you have to do is send the cutest picture you can find of your pet and write a poem about him or her to United Press. Anyone can submit up to 3 poems for the competition. Don't forget to include a clear photograph of your pet. (Unfortunately United Press are not able to return the photographs).
The winner will receive £50 and have the picture of their pet on the front cover of the book containing their poem, they will also receive a free copy, we will even throw in a bag of treats for your pet. Also, if you are chosen as the winner, your local RSPCA or Animal Sanctuary will receive £20 worth of toys and treats, for furry friends who are waiting for new homes, so please add details to your entry.

Your poem can be funny, heroic or emotional as long as it's about your pet. Send up to three poems, of no more than 25 lines (including blank lines) and 160 words each, but if you prefer, you can submit just 1 poem. The Closing date is 6 May 2016. Send your entries via post to:-
Pet Picture and Poem Competition
United Press
Admail 3735
London
EC1B 1JB
UK
Alternatively you can also send it via:- email. For more information about United Press, please visit their website.

Runcorn recycling boss who stole employees' tax jailed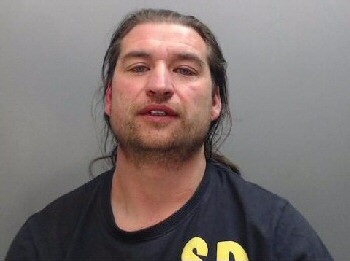 A businessman from Runcorn, who stole more than £112,000 from his workers' pay packets, has been jailed for 2 years after an investigation by HM Revenue and Customs (HMRC) uncovered his crimes. For over 5 years, Kevin Cheung, 41, director of Ace Recyclers Limited, deducted Income Tax and National Insurance contributions (NIC) from his employees' wages, but instead of paying it to HMRC he pocketed the cash. Cheung also failed to fully declare his own income from 3 companies between 2008 and 2014. He understated his true income on Self Assessment (SA) Tax Returns sent to HMRC and was also jailed for evading over £14,000 Tax he owed. Cheung admitted that he was responsible for completing PAYE payroll, on behalf of his business and that he had submitted false Tax Returns for himself. He pleaded guilty to 3 Tax Fraud offences, at Chester Crown Court, on Monday, 11 April 2016. He was sentenced, the same day, to 2 years imprisonment for the PAYE fraud and 10 months for each SA fraud to run concurrently. The court took into consideration that his failure to pay Income Tax and NICs on behalf of his employees resulted in their Tax and NICs records being incomplete, thereby affecting the ability of the employees to access state benefits and pensions.
Renewals due for garden waste collections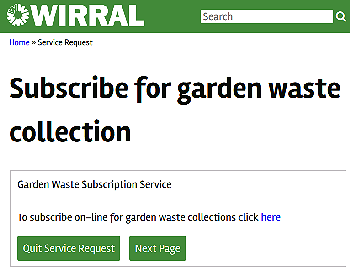 SUBSCRIBERS to Wirral's Garden Waste Club will this week be receiving invitations to renew their membership of the scheme. By renewing, residents will continue getting their garden waste collected from home every 2 weeks, for 12 months from 1 June 2016.

The annual cost to be part of the Garden Waste Club is £35 to those who renew; or join for the 1st time; using the online payment system. This represents a £5 discount on the £40 subscription fee for those who pay in person, or over the telephone.

The fee, which is in line with what other local authorities charge for their garden waste collections, works out at £1.46 per collection. Residents can put grass cuttings, hedge trimmings, leaves, weeds and flowers into their brown recycling bin and it will be collected from outside of their property fortnightly.

In the last 3 years, the Garden Waste Club has collected nearly 33,000 tonnes of garden waste from Wirral residents.
As well as being an easy way to dispose of garden waste, the collection service also gives residents peace of mind that their waste will be handled in an environmentally friendly way. If garden waste was put into landfill, this would produce methane, which is a powerful greenhouse gas.
All garden waste collected from members of the Wirral Garden Waste Club is taken to a centralised site where it is composted. More information on the Garden Waste Club can be found on the Council's website.