Set sail for Southampton's SeaCity Museum and discover the golden age of the ocean liner
Photographs with thanks to Southampton City Council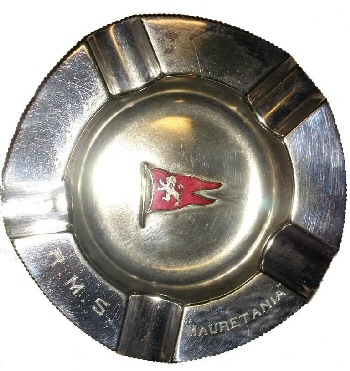 IT did not take long before Southampton has come up with its response to Liverpool's growing popularity within the cruise liner industry and the growing nostalgia war, between the Cities over the Cruise Liner industry. Southampton, to give them credit, has played a major part in the development of the industry ever since Liverpool gave birth to the industry. The latest kick from Southampton comes in the form of an exhibition. This exhibition looks at the golden age of the liners, from the 1920's to the 1950's. Ocean liners were the lifeblood of Southampton, bringing employment, industry and glamour to the City, just as they did in Liverpool. From the early days in the 1890's to modern day cruise liners, Port Out, Southampton Home, a brand new major exhibition exclusive to SeaCity Museum, tells the story of these great ships and evokes the romance of sea travel and life on board. Items on display will include a wide range of rarely seen items from the City's maritime collection, including ship models, posters, photographs and ephemera from the great liners such as menu cards and souvenirs. From what we are told, it is like what is on offer in Liverpool's Maritime Museum and in the Museum of Liverpool, except Liverpool's are permanent exhibitions, whereas Southampton's will only be on display until 4 June 2017.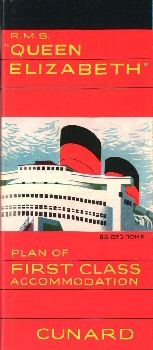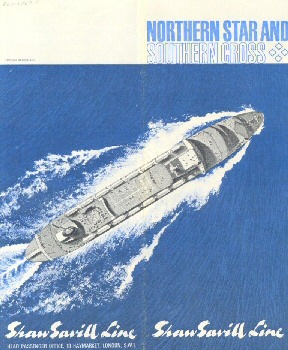 Southampton's Ocean Liner Exhibition, we are told will be complemented with furniture and other items from some of the famous ships that called Southampton home, such as the Mauretania, Queen Mary and QE2. We are also informed that you can learn about the people who travelled and worked the oceans aboard these iconic ships through letters, diaries and oral history interviews with passengers and crew. Visitors of all ages will be entertained by engaging activities on hand, including the opportunity to dress up as a captain or steward!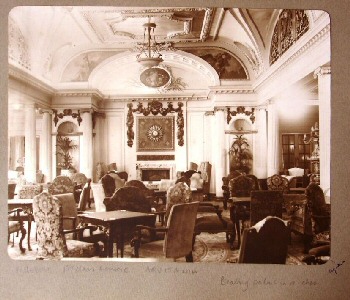 Mike Harris, Service Director for Growth at Southampton City Council said:- "Our new exhibition at SeaCity Museum will show how the City's relationship with the ocean liner began and then grew in the early 20th century, and utilises items from our own extensive maritime collection. The City is now known as the Cruise Capital of Europe, with over 1.6 million people coming to Southampton each year to board these incredible ships. This is a great opportunity for visitors and local residents to discover the story behind the cruise industry, and will also highlight Southampton's enduring relationship with the some of the world's most famous ships."

One Liverpool's mariners who had already seen this announcement told us:- "We just love that Southampton is trying to cash in on the fact Liverpool had Capital of Culture by using the term, Cruise Capital of Europe. They must be worried that Liverpool is on the rise again!"

Jokes and rivalry aside, this exhibition looks like it will be worth a visit, should you be in the Southampton area this year.
For more information about this exhibition we recommend you visit the official website:- SeaCityMuseum.Co.UK.

LJLA expects further growth as easyJet launches its Winter 2016 flights
BUDGET airline easyJet have launched its Winter flights from Liverpool John Lennon Airport (LJLA) for 2016 with some 600,000 low fare seats to and from Liverpool now on sale at easyJet.com; with 3,700 flights and available to book for travel, until 5 February 2017.

LJLA expects to see continued growth in easyJet passenger numbers during the winter months compared to Winter 2015/16 with additional weekly departures to Amsterdam, Paris, Malaga and the Isle of Man.

Mark Povall, Air Service Development Director for Liverpool John Lennon Airport commented:- "Winter 2015/16 was a very successful period for the Airport with growth in passenger numbers across all markets and we expect easyJet's forthcoming Winter programme to bring further growth later this year and into 2017."

Ali Gayward, easyJet's UK commercial manager, said:- "We're pleased to be putting Winter 2016 from Liverpool on sale for our passengers today, allowing them to take advantage of our lowest fares from the airport to the ski resorts as well as to the Cities and beaches across Europe."

Customers can look forward to a number of routes from Liverpool to destinations such as Madrid from £24.62*, Amsterdam from £20.62* and Berlin from £24.62*.

* Fares per person, 1 way, based on 2 people travelling on the same booking.
Good news for Edge Hill as it tops University facilities league table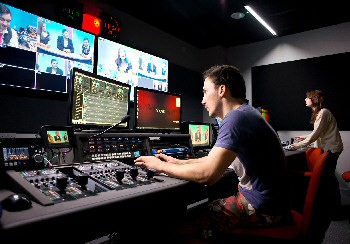 THE league table, compiled from 25,000 student reviews on the WhatUni.com has ranked Edge Hill University in fourth place nationally for its outstanding facilities. It has also named the University as top in the North West, in the University of the Year category, and ranked in overall 16th position nationally. Edge Hill scored a top 11 position nationally for its student services and a top 15 position for its accommodation.

Mark Allanson, Pro-Vice Chancellor at Edge Hill University said:- "We are delighted to have achieved outstanding rankings in the Whatuni annual league table. The fact that our students are scoring us so highly is extremely important to us as we ensure that our students are at the heart of everything we do and we work hard to deliver an outstanding student experience."

The league table ranks 125 universities across 10 categories, with institutions considered for an award if they meet a minimum threshold of reviews, depending on the size of the institution. Institutions are considered for an award if they meet a minimum threshold of reviews, depending on the size of institution.

The latest league table follows results earlier this year, with the University named as having the best student experience in the North West in the Times Higher Education Student Experience Survey 2016 and a top 2 result nationally for good environment on campus and top 3 nationally for high quality facilities in the same table.

Edge Hill was also named in the top 4 in the North West, in the Sunday Times Good University Guide 2016.
Local Author - Ruth Hamilton - Obituary
WE have been informed the sad news, by Caroline Sheldon Literary Agency, that the bestselling writer Ruth Hamilton (also known as Linda Thorber) has died, aged 76. She was born in a snowstorm on 28 January 1940, behind the Theatre Royal, in Bolton, which was to be the setting of many of her novels and her life was spent in Merseyside and Lancashire. Her mother believed passionately in education and the talented young Ruth went to the Grammar School. Subsequently she studied for a brief time at the Sorbonne and then worked as a teacher. Her 1st steps in her writing career were for television; she wrote 'The Ballyskillen Opera House', a 6 part series for Granada, and also worked on scripts for comedians, Alphabet Zoo and Tickle on the Tum. She wrote her 1st novel in the late 1980's and sent the package around a number of publishers until it fortuitously fell upon the desk of Diane Pearson at Corgi Books, the doyenne of commercial fiction editors. Diane could spot a great storyteller and she quickly summoned Ruth and her young sons to London where a contract was hammered out for Ruth's 1st book was called:- 'A whisper to the living' (1989). The start of her book publishing career transformed Ruth Hamilton's life from what had at times previously been quite terrible circumstances. Ruth went to write over 30 books, 18 published by Corgi / Transworld and 10 published by Pan Macmillan, where she developed a close relationship with her editor Wayne Brooks. Ruth had a rare ability as a story teller and to involve the reader in the lives of her characters. There was nothing soft about her books which were set against a harsh industrial background with the characters battling against all that the slings and arrows of outrageous fortune could throw at them. Ruth Hamilton went on to be a bestselling author selling over 2 million books and among her most successful titles were:- 'With Love From MA Maguire' (1990), 'Billy London's Girls' (1992) and 'The Bells Of Scotland Road' (1997). Her latest novel was called:- 'Midnight On Lime Street' is due be published in paperback, by Pan Macmillan, on 16 June 2016. She was also an accomplished poet and a passionate lover of animals. She rescued many from animal centres or in other circumstances and at the time of her death she was looking after Blazer and Ella. A long time sufferer from diabetes she died, on Thursday, 14 April 2016, just after 9am, in Aintree University Hospital. She is survived by her sons David Thornber and Michael Thornber and by her grandchildren Christopher and Libby. On her death her family send a big thank you to everyone who read and enjoyed her books. Our thoughts go out to her family and friends.