Did you see the Electric Light Orchestra, aka 'ELO' live in Liverpool?
Photographs by Jo Forrest.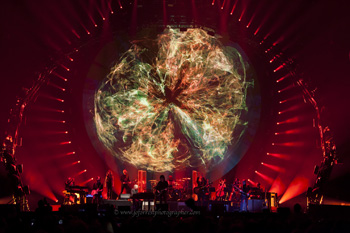 ON 5 of April 2016, the awesome Electric Light Orchestra, aka 'ELO' called into Liverpool's Arena as part of its 10 date UK tour. We are sorry for the delay in bringing you these photos, due to an error out of our control. No EOL did not blow a fuse, our photographer Jo has been ill. Anyway, the band has released a new album called:- 'Alone In The Universe' making it their 13th studio album by this ground breaking British rock band and this UK tour is part of the promotion for it. After 46 years, this band is well known for its strong, surefooted performances and in Liverpool they proved that they can still deliver. This show was what you would expect from ELO, a perfect blending of both sound and vision. This performance did not just unearth that classic ELO sound, but also that symphonic sound of ELO's 70's heyday. The ELO music might be found to be a bit plastic by the generation of the new millennium, but to the band's devotees, that is what keeps them loyal fans. This chart topping band is still 1 of the most iconic forces in music history and it is no surprise that the Liverpool show was a sell out. If you attended please let us know what you thought of the bands show via emailing us to:- News24@SouthportReporter.Com.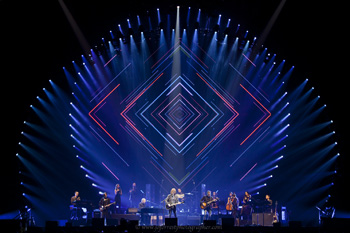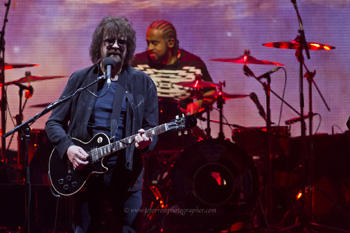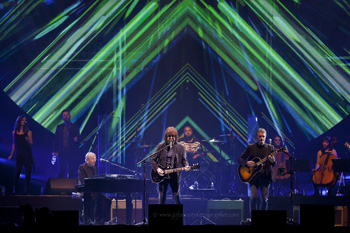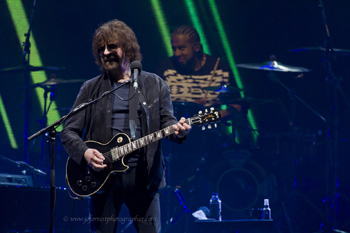 G-EAZY is heading to Manchester as part of 6 night tour of UK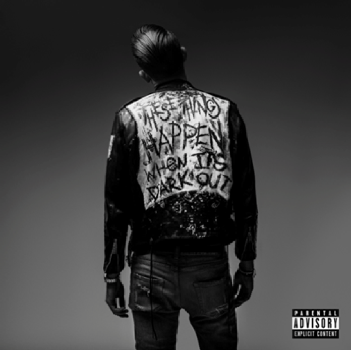 THE acclaimed rapper G-EAZY has announced UK headline dates for May 2016, in support of his sophomore album:- 'When It's Dark Out', which will be released on 4 December 2015.

With cinematic, personal storytelling and immersive, hard hitting and sweeping productions, When It's Dark Out is easily the most impressive and accomplished work to date for the rising artist. Once again featuring production work from G-Eazy himself and long time collaborator Christoph Anderson, Boi-1da, Southside, DJ Spinz, Kane Beatz, and Remo, amongst others, lend their genius across the musical spectrum of the project.

Featured artists include:- international stars such as Big Sean and Chris Brown. Other producers include Michael Keenan who worked on future single:- "Me, Myself & I" (set to impact early 2016) and features a soaring chorus by rising singer songwriter Bebe Rexha (Eminem and Rihanna's "Monster").

When It's Dark Out came fresh off the heels of G-Eazy's Billboard chart topping debut album, These Things Happen, which was released last year to critical acclaim. The freshman album peaked at the #3 position on both the Billboard 200 and Top Digital Album Charts, and bowed at #1 on the R&B/Hip-Hop Chart and Top Rap Albums Chart. Between the album and singles, G-Eazy's past work has also amassed well over 50 million streams on Spotify. With the album still charting a year and a half later, G-Eazy's accomplishments have not gone unnoticed earning praise from the likes of The New York Times, Rolling Stone, Pitchfork and Billboard.

Known for his incredible skills as a live performer, G-Eazy has been called by USA Today one of the best and biggest hip hop touring acts on the college circuit. After a sold out world tour, this summer he played a slew of the biggest music festivals across North American and Europe, from Outside Lands to Roskilde, Wireless Festivals, night closing sets at Lollapalooza and Bonaroo, and most recently Austin City Limits. G-Eazy is expected to announce a worldwide tour soon in support of December's When It's Dark Out release.

G-Eazy featured on the:- 'House Of Fraser Christmas TV' advert, in the UK, in 2015, appearing on the track:- "You Don't Own Me" by Grace.
The Tour dates are as follows:-
► 21 May 2016 in Glasgow at the O2 ABC2.

► 23 May 2016 in Manchester at the Academy 2.

► 24 May 2016 in Birmingham at the O2 Institute 2.

► 26 May 2016 in London at the Koko.

► 27 May 2016 in London at the Electric Brixton.

► 28 May 2016 in London at the Electric Brixton.
Fresh Evening Entertainment at Cholmondeley Power and Speed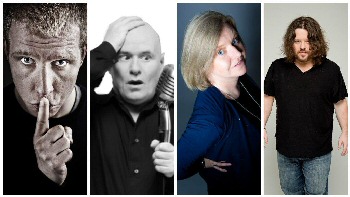 VISITORS to this year's Cholmondeley Power and Speed can follow a day of action on land, water and air with a night of beer, food and comedy. On both Friday and Saturday evenings, Cholmondeley will be hosting a beer and food festival for the 1st time, with stand up comedy set to entertain attendees, on Saturday, 11 June 2016. Stand up comic Adam Rushton will compere the event which will be opened by Dave Jones, as seen on 8 out of 10 cats and Never Mind The Buzzcocks. BBC Radio 4 and BBC Radio Scotland regular JoJo Sutherland will continue the entertainment before Rahul Kholi, as heard on BBC Jesting About, takes to the stage. The night's headline act will be Ray Peacock who has entertained viewers on shows such as Skins, Dr Who, Not Going Out and Russell Howard's Good News. While watching the standup show, visitors can enjoy food from a selection of over 30 specialist food stalls and artisan suppliers from wood fired pizza, Mediterranean and traditional English to Thai, Japanese and Tapas. In addition, Hook Norton Brewery will be hosting a beer festival with a selection of over 20 craft beers and ciders from local micro-breweries. Dougherty and Allen will be running the bars across the event site, which will also serve a range of cocktails and mocktails. The wide selection of food and drink will be available to purchase throughout the event, with additional cookery demonstrations and tasting sessions set to take place from 6pm to 10pm on both Friday and Saturday evenings. A public vote will also be held to crown the 'beer of the festival.' James Hall, event director at Cholmondeley Power and Speed, said:- "We were keen to shake up the evening activities at this year's event and thought a beer and food festival would be a great way to entertain visitors while supporting and celebrating some of the best local food and drink suppliers. Coupled with what is sure to be a thoroughly amusing line up of stand up comedy, we feel that the evening will provide entertainment for the whole family." Cholmondeley Power and Speed is this year celebrating Supercars:- Past, Present and Future which will include stunning displays and thrilling on-track action. The activity will give attendees the chance to get up close and personal to some of the most powerful, eye catching and revered supercars in the world. The 2016 staging of the event will also feature the inaugural Motorshow Live! Taking place on the Friday, this all new element of Cholmondeley Power and Speed will give car manufacturers the opportunity to demonstrate their latest models on track while enabling guests to test drive in a unique racing environment. Additional features and content on land (on both 2 and 4 wheels), air and water will be announced over the coming weeks, with all elements of the event once again set against the stunning backdrop of Cholmondeley Castle and its beautiful parkland. Further information and tickets are available at:- CPop.Co.UK for the event at:- Cholmondeley Castle, Malpas, Cheshire.

Did you see or hear the explosion and flame in Southport?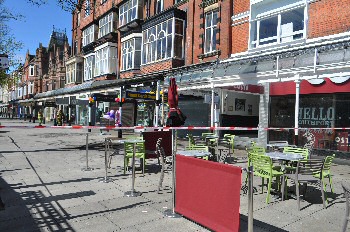 A large bang shook windows in the Town Centre and a large flame shot up from the pavement, on Southport's historic Lord Street, at around 9.45am/10am, on 25 April 2016. At 1st many businesses and locals thought it was a gas explosion, but it was later discovered to have been an electrical junction box that had shorted out due to old age. Merseyside Fire Service responded extremely quickly and cordoned off the area outside Chadafusion, Cafe, Bar and Gallery, between Prestige Diamonds and Costa Coffee. Many businesses in the area were left without power as workers isolated the box which had exploded with enough force to lift up a cast iron grid! The National Grid quickly attended and crews started to work replacing the cables and fixing the problem soon after arriving. Sadly, for some of the Lord Street shops, they had to lose a full day's trade, as power could not be turned back on until the junction box and cables could all be fully replaced.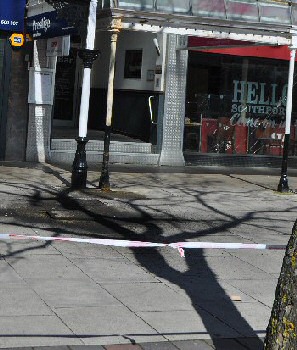 This pavement is a very busy in good weather, with both Costa and Chadafusion having customers sitting outside and pedestrians walking over that section. For Chadafusion it was lucky they had not put the seats outside as the cover was just in that location! Thankfully, we do not know of anyone being injured by the incident. But questions are now being asked as to how safe our eclectical infrastructure in the Town Centre really is. Just after the reports came in to us as to what was going on, Merseyside Fire and Rescue said:- "Firefighters have been in attending an incident, which involved a fuse fire in a junction box that caused the box to explode and a grid to lift up, on Lord Street, Southport. Merseyside Fire and Rescue Service received the call at 9.45am and local crews were alerted soon after, at 9.47am. They were on scene by 9.51am. 2 fire engines attended the incident. Our Firefighters set up a cordon from either side of the junction box to the edge of the road and isolated the electricity to nearby shops. Our crews then stood on standby to assist the team from National Grid with their investigations."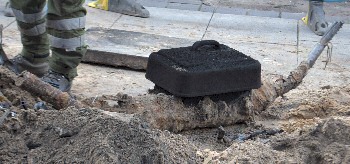 Did you get any photographs or video of the incident? If you did please let us know via emailing us to:- News24@SouthportReporter.Com.