Learning zone firm secures funding for growth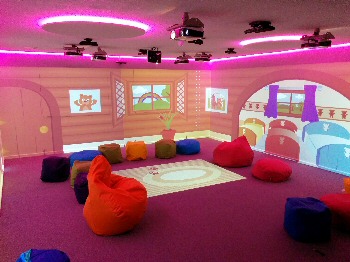 A fast growing Southport company which produces futuristic learning spaces for schools and training centres has secured £150,000 funding from The North West Fund for Venture Capital, managed by Enterprise Ventures, to help it expand. Immersive Interactive was founded by technology experts David Salt and Chris Porter, who have been joined by four new staff members in the past 3 months. It is now exporting to Italy and the UAE and expects to double its turnover in the year ahead. This is the second round of investment by the fund, which also provided £100,000 when the company started trading 3 years ago. Immersive Interactive's products range from educational software programs to complete interactive learning environments which bring stories to life through the use of sound, smell and interactive visuals projected on to the walls. These 'immersive spaces' have proved popular with the education sector, particularly special needs schools, and are now also being used in the medical field to simulate accident and emergency scenes and provide more realistic training for first aiders and paramedics.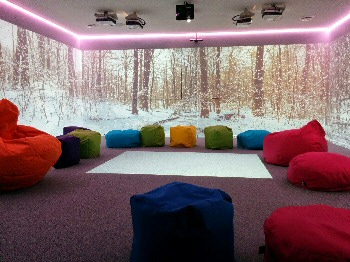 The company, which is chaired by Matt Johnson, co-founder of Liverpool-based Mando Group, has clients throughout the UK and resellers in Spain, Italy, the Middle East, Hong Kong and Australia. Will Clark of Enterprise Ventures said:- "The market for educational technology is growing internationally. There is a demand for more immersive and engaging systems in schools, as the increasing use of tablets,touch screens and ebooks shows. Immersive Interactive has attracted international interest and is expanding rapidly. This funding will allow it to fulfil its current orders and explore opportunities in new markets such as the medical sector." Chris Porter added:- "We are extremely grateful to Enterprise Ventures and The North West Fund. The initial investment enabled us to start up and develop our products, while this latest round provides additional support at a time of rapid growth."

The company was advised by Robin Hastings of Bermans and Nathan Heathcliff Core of Verus while the Fund was advised by Harriet Sutherland of Ward Hadaway. The North West Fund for Venture Capital is part of the £155m North West Fund and is financed jointly by the European Regional Development Fund and the European Investment Bank.
BHF reveals the top 10 biggest causes of "gym-phobia"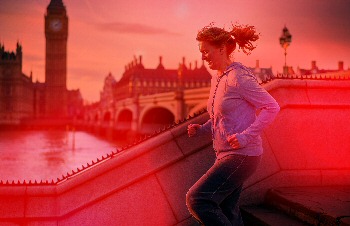 THE fear of being judged is one of the biggest causes of "gym-phobia" in the North West, according to new statistics released as part of the British Heart Foundation's new MyMarathon challenge. Most of us can come up with a plethora of excuses not to go to the gym or exercise. But a BHF poll has revealed aside from membership costs the main reason people in the North West avoid going to the gym is feeling intimidated by other fitter people (25%). 2nd on the list was the fear of what other people would think of them when exercising (24%) and also not knowing or having the confidence to use the different exercise machines (24%). Regulars always taking over the gym (22%) was another turn off for people in the North West, whilst for many another key barrier was not feeling fit enough to start going to the gym in the first place (21%). Other gym pet peeves included people showing off at the gym, as well as people wearing lycra and grunting whilst exercising. But you don't have to be a slave to the gym to be more active. The BHF is challenging the nation to take on its brand new MyMarathon challenge to conquer 26.2miles over the month of May and help fund life saving research. Runners can complete the challenge this May in a way that's a challenge for them. Whether it's at the park, during lunchbreaks or around the streets with friends by your side. Over a few days, a couple of weeks or the whole month; You decide the pace and you decide the place. Sign up for free online. Lucy Wilkinson, Senior Cardiac Nurse at the British Heart Foundation, said:- "Keeping active is vital to help improve your heart health, so it is concerning that what's putting so many people off exercise is a fear of being judged about how they look and their level of fitness, and feeling self conscious around others when exercising. Everyone should feel proud to exercise knowing they are helping to keep their hearts strong. And now with the MyMarathon challenge you don't have to be a slave to the gym. You decide the pace and you decide the place, so it's a great way to get active without feeling intimidated, and help us beat heart disease." Heart and circulatory disease affects around 7 million people in the UK and is responsible for around 155,000 deaths each year; around 1 person every 3 minutes. Every pound raised from MyMarathon will help the BHF fulfil its ambition to fund half a billion pounds of new research in the next 5 years, to revolutionise and accelerate the fight against heart disease. To find out more or to sign up for free to MyMarathon online.

Southport born Dave Green features on M:89 Records Lost Songs compilation Album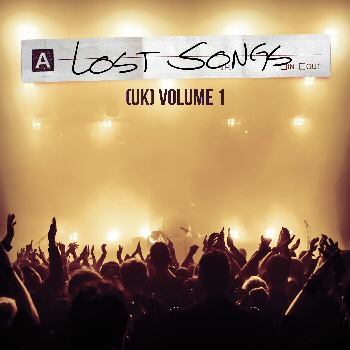 THE Lost Songs campaign aims to seek out the very best songs that have been written, but never recorded. The album was recorded at Metropolis Studios where an average of 50% of the UK's Top 40 Chart is recorded, mixed or mastered, and will be released on M:89 Records. As innovators in the music business, always seeking out the freshest talent, M:89 Records is extremely proud to be supporting this campaign and bringing these 'lost songs' to the forefront of the music industry and accessible for music lovers to hear and buy.

The brainchild of Ticking Tree's songwriter 'ADMAN,' Lost Songs is there to find the John Lennons, Adeles and Freddie Mercurys that are hidden and have so far gone unnoticed. Both Adele and Mercury have recorded at Metropolis, the world's largest independent recording complex, but the facility also places high priority on supporting the developing artists of the future. As Tony Visconti pointed out in his keynote speech at this year's SXSW Festival, "The next David Bowie is out there, but not getting a shot", and this why M:89 Records has decided to back this campaign, to find the next David Bowie or Amy Winehouse and give him/her that shot.

"I've been thinking for a while that there must be a plethora of beautiful songs that have been carefully written and crafted, but have never seen the light of day. They are drifting, lost. We believe that out there, somewhere, just waiting to be found, are songs like Lennon's Imagine, Adele's Someone Like You, Queen's Bohemian Rhapsody, Sheeran's Thinking Out Loud, and so on. That is what inspired the Lost Songs project: we want to find them! It really could be that one day, when listening to music on the radio, people will be saying, "Did you know, that was once a Lost Song?" said ADMAN.

Always musically minded and in complete awe of music's power over people emotionally and spiritually, Dave Green's main ambition is to produce an amazing album, alongside dipping his toes into the world of publishing and sync. Having performed as Ray Davies support act at Colston Hall previously, Dave longs to play more amazing venues. Born in Southport and now living in Bristol, Dave's 'Lost Song' 'On My Mind' was written about a partner who had previously made a leap of faith to move to Scotland with him having only known him for twelve days. Soon realising she wasn't a fan of British weather, the relationship didn't last long and Dave decided to write a song about the experience. With influences ranging from 80s pop to deep blues, Dave likes anything with originality musically.

This year's track list has now been finalised ahead of the album's release on 3 June 2016 and is as follows:-

► Give You The Night - Lily.
► You're The One On My Mind - Adam Pickard.
► Your Dreams Are Not Your Own - Scott McMahon.
► Selectric - Tasha Jane Bishop.
► On Your Mind - David Green.
► Everyday - Gustin.
► Falling Down - Sam Dawson.
► Done - Jasmine Paterson.
► Sing Aloud - Ciro Rey.
► Regress - Lindsay and Issac.
► You've Got It - Sweet Revenge.
► You're My Man - Ben Campani.
► I'm No Angel - J-Eoin.
► Soul Kisses - Jomerrick (Jean Luc Bolo).
► Let The Light In - Charlotte Lee.
► Tear Me Apart - Ellie Fountain.

If you've got a fantastic song that needs sharing with the world, then keep your eyes peeled for more details on Lost Songs II album compilation selection process can be found on the Lot Songs' website.
15 year old sentenced for rape in the Melling area
MERSEYSIDE Police have confirmed that 15 year old, Jake Hart, on Wednesday, 27 April 2016 was sentenced to 4½ years imprisonment, for the rape of a woman in Sefton in 2015. Hart was sentenced to 2 years for actual bodily harm, to be served concurrently. Hart will serve a further 4 years on an extended licence, and will be a registered sex offender for life.

The victim, a 20 year old woman, was attacked while walking on a canal towpath near to Brewery Lane, Melling during the afternoon of Thursday, 10 December 2015. Hart was arrested the following day and later charged with rape and assault occasioning actual bodily harm.

Detective Inspector Terry Davies from Merseyside Police's specialist Unity team said:- "We welcome today's sentence, which we hope will go some way to giving the victim a sense of closure. Rape is a very personal crime, which can have devastating effects on victims, and I would like to take this opportunity to commend the victim for her bravery in coming forward and supporting the investigation. There is no doubt that the impact on this young woman has been significant, and will continue to be so as she rebuilds her life. Hart has been sentenced, but his victim is facing a life sentence. She was living in Liverpool and has since returned home to Austria, with her experience of this country sadly tainted by this experience. She has shown great strength in supporting our investigation throughout the last 4 months and it is testimony to her account that we have been able to bring Hart to justice, and ensure that he is no longer a danger to the public. Specially trained officers and lawyers in Merseyside Police's Unity Team have supported her throughout the investigation and trial to provide support and to ensure her evidence was presented to the court and to see justice being done. I would like to take this opportunity to reassure anyone who has suffered a sexual offence that if you too can find the courage to come forward and speak to us, we will deal with you sensitively and make sure that reports are properly and thoroughly investigated."

Anyone wishing to report a sexual offence can call officers in the force's specialist Unity team on:- 0151 777 1382. Information can also be passed to Crimestoppers, anonymously, on:- 0800 555 111.