PETA launches contest to find the hottest vegans in the UK and Ireland
THE celebrity world certainly has its fair share of hot vegans; including:- Ellie Goulding, Natalie Portman, Jessica Chastain, Jared Leto, David Haye and Joaquin Phoenix; but PETA wants to recognise all the people in the UK and Ireland who've made the compassionate choice to stay away from unhealthy meat, eggs and dairy foods. That's why the group has just launched its 2016 Hottest Vegan UK and Ireland contest, giving every person who has made the smart decision to go vegan a chance to shine.

In addition to an envy inducing title, the winners; 1 male and 1 female; will each receive a 1 night stay for 2, at the luxury boutique hotel, La Suite West, in London, which will include a vegan breakfast as well as a dinner prepared by renowned Head Chef Nik Heartland at the hotel's plant based restaurant, RAW.

There are many reasons to make the switch to plant based eating: each vegan saves approximately 100 animals a year from the horrors of the abattoir, and vegans tend to be fitter than meat eaters. Concern for the planet is also a factor, as raising animals for food is a leading cause of water consumption and pollution, land degradation and greenhouse gas emissions. More people than ever are eating vegan; 20% of 18 to 24 year olds choose to ditch animal derived foods, according to research group Mintel.

"Vegans are, on average, slimmer and healthier and have more energy than their meat eating peers; plus there's nothing sexier than compassion. Everyone who enters this contest is already a winner for eating delicious, healthy foods that didn't harm a hair, feather or fin on an animal's body." says PETA Director Mimi Bekhechi.

Entrants must be at least 18 years of age. Vegans can enter the contest using this online form. The entry round ends on 29 May 2016. 2 factors will be given consideration by PETA in its selection of finalists: PETA's assessment of the enthusiasm demonstrated by each qualified entrant in promoting vegan living and PETA's assessment of each qualified entrant's attractiveness.

The finalists will be announced by 3 June 2016. Public voting to help PETA decide whom it will choose as the winners will begin on:- 3 June 2016 and end on:- 17 June 2016.
3 factors will be given consideration by PETA in its selection of the 2 winners (1 male and 1 female):-
► The number of public votes received by each finalist.
► PETA's assessment of the enthusiasm demonstrated by each finalist in promoting vegan living.
► PETA's assessment of each finalist's attractiveness.

The winners will be notified and announced on:- 21 June 2016.

For more information and to enter the contest, please visit:- PETA.Org.UK.
Calling all North West politicians - We need everybody's help!
SAMARITANS are calling on politicians in the North West to make preventing suicide a priority in the places they represent.

Samaritans offer a listening service to people who are struggling to cope, and have found that the mental health and medical help available to those reporting symptoms of anxiety and depression is inconsistent and can vary between postcodes.

Samaritans are calling for all politicians, health professionals and agencies to work together to formulate suicide prevention plans that are targeted at the most vulnerable people in their areas.

Around a 3rd of local authorities in England currently do not have suicide preventions plans, yet evidence suggests that they can save lives.

As part of these plans, health professionals collect detailed information about suicides locally and work in partnership with the police and health professionals to put into practice the most effective measures to protect and support.
Samaritans believes suicide is not inevitable but is preventable and collecting information about suicide, working in partnership with other agencies will bring down the numbers of people taking their own lives.

More than 4700 people in England took their own lives in 2014. The suicide rate in the North West between 2012 and 2014 was 10.3 per 100,000, or 4.6 per 100,000 for women and 16.3 per 100,000 for men.

"We know that the measures recommended in local suicide prevention plans work. The Government has already highlighted their importance by calling for all local authorities to put them in place by 2017 in the Mental Health Taskforce report, published in February. We need to highlight the areas which have been successful using local plans, and encourage local politicians to champion them. Samaritans is calling on local politicians to make implementing suicide prevention plans a priority on this polling day." said Samaritans CEO Ruth Sutherland.

Edge Hill Short Story Prize 2016 short list announced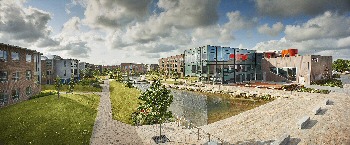 ORGANISERS of the Edge Hill Short Story Prize 2016 have unveiled the shortlist for the annual award which this year, 2016, celebrates its 10th Anniversary.

The Edge Hill Prize remains the only UK based award that recognizes excellence in a published short story collection. This year has seen established names competing alongside relative newcomers for the £10,000 main prize, a £1,000 Readers' Prize and an additional category worth £500 acknowledging rising talents on Edge Hill University's own MA Creative Writing course.

Ailsa Cox, Edge Hill Prize founder and Professor of Short Fiction at Edge Hill University said distilling the long list of 38 talented entries down to 6 finalists was challenging. "This year has seen some of the strongest submissions in the ten years this award has been running. The 2016 Edge Hill Prize finalists will join what is truly a roll call of world-class talent, including Colm Tóibín, Sarah Hall and Kevin Barry. The judges absolutely have their work cut out for them in choosing this year's winner from a list that includes prize winning authors alongside rising talent..." she said.

Cathy Galvin, Founder and Director of The Word Factory, the UK's leading promoter of excellence in short fiction writing and co-host of the Edge Hill Prize celebration event said she was thrilled to be on this years' panel. "It's been wonderful to watch the most significant British prize for a collection of short stories going from strength to strength - and an honour to be a judge for such a superb, diverse shortlist. This prize recognises great writing from emerging and established authors alike," Cathy added.

The Edge Hill Prize is awarded annually by Edge Hill University for excellence in a published single author short story collection. The winner will be announced on Tuesday, 5 July 2016, at a special celebration co-hosted with The Word Factory in London. Judges include 2015's winner, Kirsty Gunn; Cathy Galvin, Founder and Director of The Word Factory; and Edge Hill Creative Writing Lecturer, Billy Cowan.
Edge Hill Prize 2016 Shortlist:-

► China Miéville - 3 Moments of an Explosion.

China Miéville lives and works in London. He is 3 time winner of the prestigious Arthur C. Clarke Award and has also won the British Fantasy Award twice. The City & The City, an existential thriller, was received critical acclaim and drew comparison with the works of Kafka and Orwell and Philip K. Dick. This is his third collection of short stories.

► Angela Readman - Don't Try This at Home.

Angela Readman's stories have been published in a number of anthologies and magazines, and have won awards such as the Inkspill Magazine short story competition and the National Flash Fiction competition. The title story in this collection was shortlisted for the Costa Short Story Prize in 2012, and she went on to win the same competition with 'the Keeper of the Jackelopes' in 2013, also in this collection.

► Jessie Greengrass - An Account of the Decline of the Great Auk, According to the One Who Saw It.

Jessie Greengrass was born in 1982. She studied philosophy in Cambridge and London, where she now lives with her partner and child. Jessie is a founder member of the Brautigan Free Press, and has appeared on London Fields Radio's Page One talking about the work of Dorothy L Sayers.

► Kate Clanchy - The Not-Dead and the Saved.

Kate Clanchy was born and grew up in Scotland and now lives in Oxford. Her poetry collections Slattern, Samarkand and Newborn have brought her many literary awards and an unusually wide audience. She is the author of the much acclaimed Antigona and Me, and was the 2009 winner of the BBC Short Story Award. She has also written extensively for Radio 4

► Stuart Evers - Your Father Sends his Love.

Stuart Evers in the author of Ten Stories About Smoking (London Book Award) and the much acclaimed novel If This is Home. He lives in London with his family.

► Thomas Morris - We Don't Know What We're Doing.

Thomas Morris is from Caerphilly, South Wales. He was educated solely through the Welsh language until the age of 18. He now lives in Dublin where he is the editor of The Stinging Fly magazine.