Woodvale Rally is off to a flying start
Photographs by Julia Brough.
PLANS for this year's Woodvale Rally are getting off to a flying start with the announcement that the model aircraft will be returning to the event at Victoria Park in Southport, on 18 June 2016 and on 19 June 2016.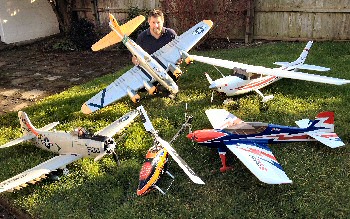 The Liverpool and District Model Aircraft Society (LADMAS) will have planes flying on both days, from 10am until 4.30pm.

There will also be static models on display and flight stimulators so visitors can fly the models on 3 TV screens. A large model Lancaster Bomber and other jets will also be taxing twice a day and jet engines will also be running.

Andy Johnson, from LADMAS, said:- "We have been involved with the rally for more than 40 years, After a 2 year break, we are glad to be back and hoping to put on a good display for the public with lots to see and try out throughout the 2 days. We will be flying a wide range of models including helicopters and quad 'copters (drones) and electric powered planes."

The Woodvale Rally provides a fun filled, value for money weekend for all the family.

The always popular Crazy Bears will be there again as will the West Lancashire Dog Display Team who will be performing twice a day.

Jema Leopold will also take to the main arena with her amazing performing horses.

Other attractions include giant slides, craft and food marquee, giant car boot, collectors fair, Morris dancing and numerous trade stands.

This year will also see many bands performing including Mike Byrne and the Sunrockers, Skelmersdale Prize Brass Band and in the bar marquee there will be music all weekend.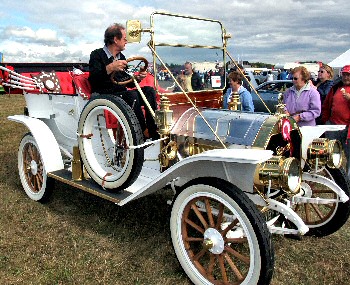 The longest surviving Vulcan motor car, manufactured in Southport in 1904 and a 1907 Paterson, which has won the car section before, will also be on display along with other classic and vintage cars, model trains and boats, stationary engines, classic and vintage motorcycles and clubs and even more military vehicles than ever before.

The 125 Field Company, Army Reserves of the Royal Electrical and Mechanical Engineers (REME), a Merseyside unit which specialises in vehicle maintenance, and much more, will also be running workshops.

Parking costs £2 at Princes Park and admission at the gate is £5 for adults, £2 for children (5 to 15) and the under 5's are free

For further information visit:- WoodvaleRally.Com or send them an email to:- info@woodvalerally.com. You van also buy tickets on the Woodvale Rally website and also via our Mersey Reporter Shop. You can follow the shows build up on Facebook and on Twitter @WoodvaleRally for latest updates. Plus please use:- '#WRSouthport2016' and let Twitter fans know your going to attend!

Deacon Blue at Aintree - Photographs
Photographs by Patrick Trollope.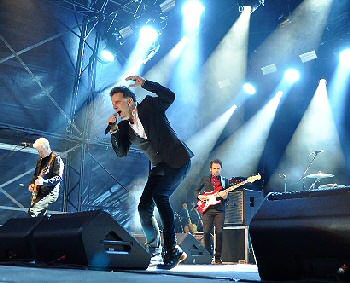 THESE are some of the photographs we took of the amazing Scottish band, Deacon Blue, on Friday, 13 May 2016. The band was playing at the home of the World Famous Grand National racecourse, Aintree. This was part of the Jockey Club Live Music Entertainment program.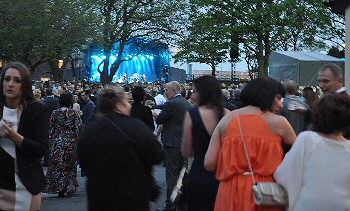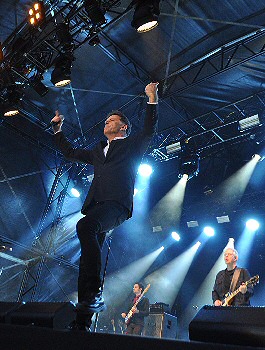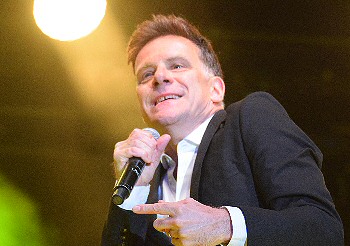 Page 1 of 3
Remember you can order photos photographs from us. Help us keep this site online. Please don't brake our copyright by copying any of the text or images in this website, even if its only for 'personal use.'