Interview with Southport born top North West Fashion entrepreneur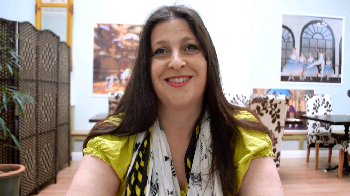 WE will be putting up a special interview going live on our YouTude channel later this week with Manchester Fashion Week's Amanda Moss, filmed as she popped into her home Town Southport, with her kids, on a day out. Amanda now lives in Liverpool, but over the last few years her fashion related businesses have been growing into market leading brands, that are drawing audiences from all over the world. If you do not know who Amanda is, she is the creator of Liverpool's Lifestyle Magazine and also the highly acclaimed Liverpool Fashion Week. Unlike many events, the Manchester Fashion Week is also run by Amanda, out of Liverpool and just like Liverpool Fashion Week, its drawing huge interest from all over the World. The Manchester Fashion Week this year will have 18 catwalk shows across 2 nights, 23 May to 24 May 2016, featuring the hottest new designers and very well know names. For more information about that show, please visit the events website also for Liverpool Fashion Week, that will run over 10 October to 12 October 2016, please click on here! Interestingly this is just a fraction of what Amanda does and it was a pleasure to have got the opportunity to interview her in Chadafusion - Cafe, Bar and Gallery.
Mum's triathlon challenge for Hospitals that saved son's life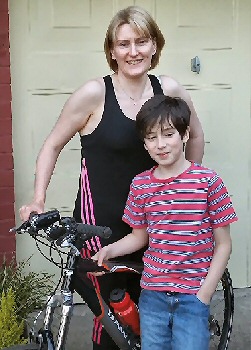 A mum of 3 is taking part in the Southport Triathlon to raise funds for 2 Hospitals that saved her son's life. Claire Taylor, 46, will compete in the event on 22 May. This is 6 years on from the very day medics came to the rescue of 2 year old Christian. Christian was a perfectly healthy boy who collapsed one Sunday morning following a viral infection. Claire said:- "1 day we were enjoying a lovely sunny morning as a family, the next moment we were watching medical teams fighting to save our son's life." Christian was taken to Ormskirk Hospital A&E and his seizure lasted an hour. He was put on full life support. Claire, who is originally from St Helens and is now living in Hesketh Bank, said:- "We were terrified and in total shock. The staff at Ormskirk Hospital A&E were absolutely amazing. Christian was then transferred to Alder Hey where he remained for 5 days." Christian made a full recovery and is now a very healthy and active 8 year old. Mum Claire now wants to raise funds for Ormskirk Hospital and Mac House, at Alder Hey, where her and husband Wayne stayed while their son was treated. On 22 May 2016 she and pals Gabriela Cieplińska and Clare Bamber will compete in the triathlon. They will do the "sprint" version which includes 750m swim, 20k on bike and 5k run. Claire added:- "I want to say thank you to the Hospitals that saved our son's life and then supported us through that very difficult week."

To sponsor Claire go to:- JustGiving.Com/Teams/Claire-Taylor103.

A unique photo shoot with an amphibious craft and a stunning model is on offer to local snappers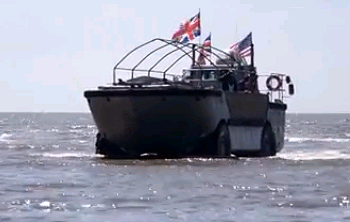 A monster of a photo shoot for local photographers in the offering, as VAMPHire.com's Laura Kolbusz will be modelling for a very unusual shoot at New Brighton Rock, on the Wirral. This will be a group photography modelling shoot, that will take place on 26 June 2016, with the amazing LARC XV Defiant II.

The amphibious rescue craft has had a few alterations since it was last photographed on Southport Reporter, making it more impressive, if it wasn't already. This unconventional aluminium hulled machine will now be joined by another amazing large military truck. This is VAMPHire.com's 1st teamed group shoot on this scale and we have to admit; it's looking like it will be quite a hit.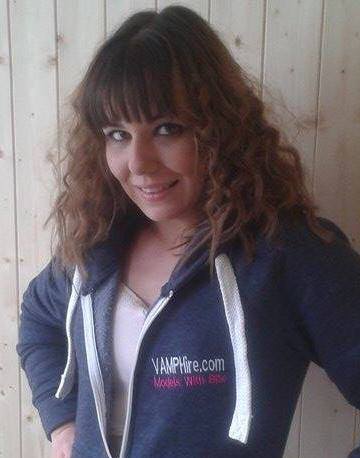 This shoot is a specialized shoot, which has been gaining huge interest from petrolheads, not only due to the craft, but also thanks to the amazing Laura. She will have a good selection of things to be photographed in and holding! Laura is a very experienced model, modelling a wide range of clothing for designers including New Zealand's Lola Fang. So don't miss out such an amazing opportunity!

If you still don't know what the LARC XV Defiant II is, it's a massive amphibious cargo vehicle that was used by the United States Marine Corps (USMC) in the Vietnam War. This is a shoot you can't do with anyone other than though VAMPHire.com!

The shoot will start at 10:30am and will run until 5:00pm/5:30pm. This shoot is designed to work with people on a tight budget, and is just £80.
This includes going out on the craft to 1 of the 3 islands, at the mouth of the estuary of the River Dee, and if time allows, a small trip down the river Mersey.

To see the machine in action visit this YouTube link.

As this is not your normal shoot, the VAMPHire.com team will have a few more surprises for the photographers who come on this adventure... This includes FX gear... Basic camera tuition if required and more...

All photographers going can freely use and sell images they take on the shoot. A modelling release will be offered, but whenever possible, Laura must be credited as the model.

Deadline for applying to do the shoot is 22 June 2016.
For more and to information your book please use this link.