Appeal to help trace car after cyclist found in critical condition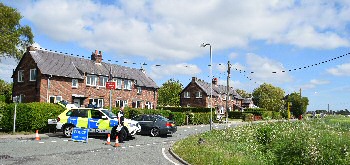 MERSEYSIDE Police are appealing for witnesses after a cyclist was found unconscious on a grass verge on Lunt Road, Lunt, Sefton, near to the Junction with Long Lane, on Sunday, 15 May 2016. The cyclist was found at about 11:25am, by a member of the public and is currently described as critical, but stable. It is believed that the man may have had a medical episode and officers are appealing to anyone who may have seen the man cycling in the area near to Lunt Road. Officers are particularly interested in talking to the occupants of a white/silver car which slowed down near the scene and may have seen the cyclist, who was travelling towards the Formby Bypass (A565) from Lunt Village, fall from his bike. The cyclist is described as a white male, 56 years of age. He was riding a blue Raleigh road bike and wearing a blue top, grey shorts and a black cycling helmet. Police are appealing for witnesses who may have seen the cyclist prior to stopping near to Long Lane or ideally anyone who may have seen him coming to a stop. The cyclists family have been contacted and are with him at hospital. Anyone with information is asked to contact the Roads Policing Unit on:- 0151 777 5747.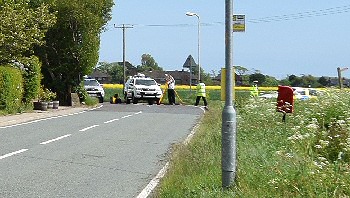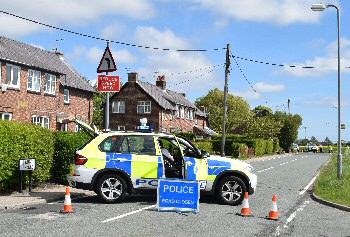 Liverpool Author Ian D Jackson touring Liverpool bookstores this summer with 'Deadly Determination'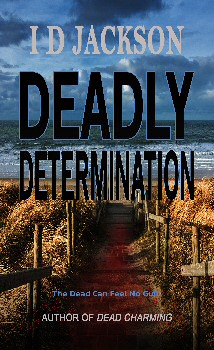 THE Liverpool born author Ian D Jackson, who has enjoyed success with his 1st book, 'Dead Charming', is embarking on a tour of Liverpool book signings this summer, with his latest instalment:- 'Deadly Determination.'
Ian D Jackson was born in Liverpool in 1964 and previously worked in magazines and publishing as a features writer. This background has inspired him to set the book within the City of Liverpool. Also thanks to his deep interest in crime and physcology, the book plunges the reader into a dark and twisted tale of murder suspense as it follows the fictional character:- 'Detective Karen Bellow's' investigation of a brutal crime.

The 1st signing will be at Pritchards of Crosby, at 12 noon, until 3pm, on 4 June 2016, followed the next weekend, on 11 June 2016, by Write Blend, in Waterloo, where Ian will be from 2pm until 4pm. Further dates and locations are to be announced.

His debut novel, Dead Charming received outstanding reviews and both books are now sold globally. This year, devoted readers have nominated Ian for a:- 'People's Books Prize' for the 2nd year running, after a slew of support from Liverpool readers.
Ian has previously had successful signings all over Merseyside and loves engaging with readers and those who share his crime writing enthusiasm. Readers in Cheshire, Lancashire, North Wales and as far as Edinburgh, Glasgow and Aberdeen request signings often.

Going from strength to strength, Ian has been interviewed by Pete Price on Radio City and featured on Local Liverpool TV Station, Bay TV, while over 52,000 followers, on Twitter, who get in touch every day.
'Deadly Determination' is published by Percy Publishing, under Clifford Marker Trading Associates Ltd and is an independent publishing house specialising in adult fiction. Both titles are available to purchase in paperback and in eBook format, internationally, via Amazon and is available in paperback from selected Waterstones and WHSmith stores, as well as many good local independent bookstores, like Pritchards and Write Blend.