Diabetes booklet for schools has been published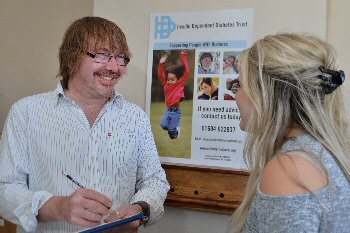 A free booklet for schools containing essential information about diabetes has been published by a charity.

The InDependent Diabetes Trust has released the 16 page information document as part of a campaign to drive up standards of care for pupils with diabetes in light of recent legislation.

The publication:- 'Diabetes – What Schools Need To Know', compliments the Parents Passport for Schools, which was also launched by the charity last year to help schools improve diabetes care.

The new booklet is a resource for teachers and school staff, providing them with general information about diabetes and tips about managing the condition in the school environment.

It covers key facts, including the difference between Type 1 and Type 2 diabetes, as well as sections on using insulin, diet and carbohydrates, exercise and blood glucose testing. Information on hypoglycaemia, hyperglycaemia, stress and communication are also included.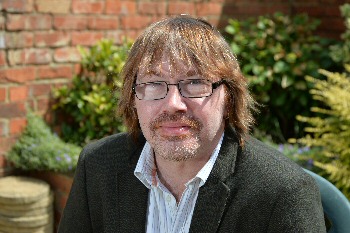 Martin Hirst, chief executive of the charity, said:- "We have been asked to develop a resource for teachers and school staff, to give them information in general about diabetes and some tips about managing the condition in the school environment. This booklet looks at not just the practical side of managing diabetes but also the emotional effect it can have on everyone involved, with the aim of minimising the impact that living with the condition can have. We hope this booklet, alongside the passport, will prove to be valuable tools for teachers with a child with diabetes in their charge, school nurses and specialist educational needs (SEN) co-ordinators."

A legal duty for schools in England to support youngsters with long-term health conditions, including Type 1 diabetes, was introduced at the beginning of the 2014/15 school year.

Under the Children and Families Act 2014, schools need to have a medical conditions policy in place, along with an individual healthcare plan for any children with Type 1 diabetes.

In response, the Parents Passport for Schools was launched in May 2015 and so far more than 7,000 copies have been sent out.

It provides a means by which parents can formally let schools know how to manage their child's diabetes and in turn support schools to comply with SEN regulations, as well as informing teachers about the condition. The latest publication is designed to work alongside the passport.

IDDT, an International charity based in Northampton, has over 17,000 members and works across the globe helping families and people with diabetes to manage their condition and live positive, healthy lives.

The charity provides a free, confidential helpline, has published dozens of helpful publications, stages events and lobbies the government on behalf of people with diabetes. To order free copies of:- 'Diabetes – What Schools Need To Know' and the:- 'Parents Passport for Schools', call:- 01604 622837 or email:- martin@iddtinternational.org. To download the publication, you can also click here.

"Calling all superheroes - your hospital needs you!"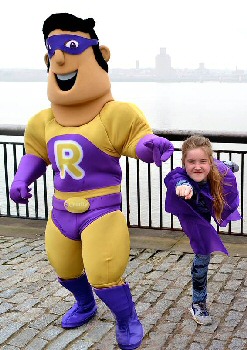 HEROES from across Merseyside are set to join forces in a bid to raise vital funds for the new Royal.

Hundreds of caped crusaders will descend on Liverpool's iconic waterfront on Sunday, 26 June 2016 to take part in R Charity's first Hospital Heroes Walk.

The 4-mile walk from the Pier Head to Otterspool will raise funds to provide local patients in the new Royal Liverpool University Hospital with the very best in equipment for treatment and comfort during their stay.

One true hospital hero taking part in the walk is Maria Somaroo.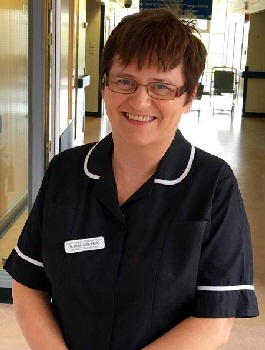 Maria, a 60 year old nurse practitioner at the Royal, is walking the 4 miles along Liverpool's waterfront both as a member of staff and a patient. In 2011, Maria had a brief thyroid cancer scare, which required operation and treatment. Despite having to deal with the emotional factors of a potential cancer diagnosis, she heroically carried on working, not missing a day of work and taking annual leave in order to recover from surgery. She said:- "I've been a member of staff at the Royal for 33 years; I've also spent time as a patient and have seen 1st hand the amazing work our staff do on a daily basis. There are so many people connected to the hospital who are heroes in their own special way. I want take part in the walk to say a huge thank you to my consultant Ms Waghorn and the staff on 9Y who went the extra mile to help me through a difficult period. My daughters will join me along on the walk and I'll be inviting other people who mean a lot to me to take part. I cannot wait to celebrate the great work our hospital does and raise money for R Charity."

Aimee Clare, senior community fundraiser for R Charity said:- "Our Hospital Heroes Walk will be a great way to celebrate some of the heroes working in our hospital like Maria, and other heroes in our hospital battling their own health conditions. There is a hero in everybody. Sign up today and become a hero for R Charity and help provide the best care around to the people of Merseyside."

R Charity's Hospital Hero Walk costs just £5 and under 10's walk free! Heroes taking part in the walk, no matter how big or small, will receive their very own superhero cape to wear and take home with them. To register for R Charity's Hospital Hero Walk, contact the R Charity fundraising team via email, or call:- 0151 706 3150 or visit their website.