New website puts roadworks on the map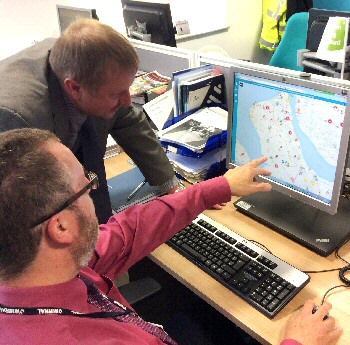 WIRRAL Council has signed up to a national online mapping system which allows members of the public to view full details of all roadworks with a single click. By visiting:- roadworks.org, people can find out if they are likely to encounter delays due to roadworks on any journey they have planned. The details on the website tell visitors who is carrying out the works, when it is due to start and finish, the extent of any potential delay and contact details for the company involved. It will also show any diversion routes to show motorists how to move around potential delays. Cllr Stuart Whittingham, Cabinet member for Highways and Infrastructure, said:- "This represents a massive forward step for the Council in delivering on our promise to develop a transport network and systems that are fit for the future. Being part of this system will keep Wirral moving while the Council and the various utility companies carry out essential and planned improvements and repairs. It will also help the Council in co-ordinating works better so that any potential disruption is kept to an absolute minimum. The advantages of being able to look on a map and see where roadworks are taking place or are planned are obvious and I think this will prove very popular and useful with residents and an extremely useful tool for the Council and our partners."

The system that works behind the website has been developed by a company called:- 'Elgin'. They say their product is "a unique, authoritative information resource for the public and the primary tool for streetworks and traffic management professionals. It enables better coordination and planning of activities that cause disruption to traffic and residents, helps reduce congestion and keeps the public informed, while reducing costs for public bodies. We are delighted to have Wirral on board."
Top awards for Wirral tourism businesses
2 Wirral attractions; The Williamson Art Gallery and Floral Pavillion Theatre; have received TripAdvisor® Certificates of Excellence.

The achievement recognises hospitality businesses that have earned great traveller reviews on TripAdvisor over the past year. Recipients include accommodation, eateries and attractions located all over the world that have continually delivered a quality customer experience.

Cllr Ann McLachlan, Wirral's Cabinet Member for Transformation and Leisure, said:- "Both the Williamson Art Gallery and Museum and the Floral Pavilion Theatre are excellent ambassadors for the visitor experience in Wirral. The award from Trip Advisor recognises excellent customer service and response on the website, and is tribute to the inclusive, friendly atmosphere at both venues. The Visitor Economy is worth a great deal to Wirral both in terms of jobs and cultural experience, and these are both excellent examples of how to engage with and look after our customers."

Jo McGuire, Development manager for the Williamson Art Gallery said:- "t means so much to all staff at the gallery and museum to be recognised by the reviews and we are so pleased to have been awarded the Trip Advisor Certificate of Excellence for the first time this year. We have worked tirelessly to increase the public profile of the Williamson over the last few years and we're delighted this is working."

Pippa Lea, Communications Manager for the Floral Pavilion said:- "This year our front of house volunteers won Wirral Tourism Awards Volunteer Team of the Year, and this is the second time we have gained Trip Advisor Certificate of Excellence. We know our patrons are passionate about what we do, and we feel a real connection with our local community. These awards recognize a well-loved venue for both our local community and businesses, which also attracts the highest quality touring shows to deliver an excellent visitor attraction within Liverpool City Region."
Lost medication in the Netherton area
MERSEYSIDE Police are appealing for the public to be cautious following the loss of medication. It is believed that 2, 70ml bottles of methadone were lost in the area around Netherton Activity Centre, in Glovers Lane, on Wednesday, 25 May 2016. Officers are reminding people that taking any medication which has not been prescribed for them can be dangerous and, in some circumstances, can prove fatal. Anyone who finds any of the medication is asked to hand it in to any Pharmacy or Police Station or call Officers on the:- 101 number.

Suspected loan sharks arrested following operation in Sefton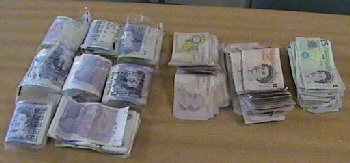 2 men, 1 aged 42, from Southport and the other 43, from Litherland, were arrested on suspicion of illegal money lending, following an operation in the Sefton area of Merseyside. The England Illegal Money Lending Team (IMLT) working in partnership with Sefton Trading Standards and Merseyside Police executed warrants at addresses in Bootle and Southport. IMLT officers seized a quantity of cash, mobile phones, documents and electronic equipment. Officers from Sefton Trading Standards seized a quantity of Tobacco and Cigarettes which are suspected to be counterfeit. Tony Quigley, Head of the Illegal Money Lending Team said:- "We will continue to work to combat loan sharks. They can cause untold misery to the most disadvantaged in our communities. We would urge anyone with information about loan sharking or victims of loan sharks to contact the team on:- 0300 555 2222." Nationally the Illegal Money Lending Teams have secured more than 321 prosecutions for illegal money lending and related activity, leading to nearly 205 years worth of custodial sentences. They have written off £62 million worth of illegal debt and helped over 25,000 victims.

To report a loan shark:-

►Call the 24/7 confidential hotline:- 0300 555 2222
►Text:- 'loan shark + your message' to:- 60003
► Send an Email.
18 for 18
THE Mayor of Liverpool has announced his ambitions to create a major year long cultural programme to mark 10 years since the City was European Capital of Culture. Joe Anderson has revealed that work is underway on:- '18 for 18' - a series of internationally significant events, exhibitions, seasons and performances which will shine a light on the importance of culture within the ongoing renaissance of the City, and how it will play a key role in the blueprint for the success of the Liverpool City Region moving forward.

Plans are in motion to work with some of the world's best artists, musicians and cultural organisations with early discussions in place that could potentially see the return of some of the most iconic Royal de Luxe's Giants and the Tall Ships fleet which made a splash in 2008; both a nod to the success of the last 10 years.

A series of important anniversaries take place in 2018 including the 30th birthday of Tate Liverpool, the 20th Anniversary of Liverpool Biennial and ten years of ACC Liverpool and Liverpool ONE, and it is being proposed that the crucial role of these organisations is celebrated in style.

One of the seasons planned will focus on:- 'The Future of Work', and will see IFB 2018 and The Uniglobal World Congress be part of a major cultural and social program looking at what the future of work looks like and means for society as a whole.

The 18 new commissions will be integrated into the City's already celebrated cultural offer, and will aim to attract audiences of around five million people, creating upwards of £50million economic impact and push Liverpool to the top of the 'must visit' Cities in 2018.

They will also provide even more opportunities for local communities to play a role in the cultural offer of the City, and to have their stories and hopes for the future played out for a global audience.

Mayor Anderson said:- "We want everything we do in 2018 to build on the wonderful work which has taken place in the City since 2008. 2018 will be the next watershed year in the history of Liverpool and one which will make everyone who lives here proud, and everyone that doesn't live here wonder why they don't! Our official culture year quite rightly gets huge public and media recognition, but it is the years that followed which I am most proud of, the years which have seen us build on that success. We didn't treat 2008 as a one off firework display that fizzled out, turning the lights off when everyone had gone home. The last 4 years alone have seen major events generate £177million for the local economy; which is why government of culture is so integral to this City and why I pushed for it to be at the heart of our devolution deal."

Liverpool's Cultural Sector directly employs 2,000 people and brings in £11 for every £1 invested. A piece of work will also be commissioned called:- 'Impact 18' which will look at how great the impact of the last decade has been in terms of economic, social impact and international perception of Liverpool.

A comprehensive participation and education programme will run throughout the year so young people and residents can learn from, and get involved in activities. Mayor Anderson added:- "These are huge ambitions, but I know we will deliver it. If the past few years have told us anything about this City; hosting major events and international cultural moments is something we excel at. We are a City which knows where it has come from and where it is going, with the next milestone in that long illustrious history being the ambition and scale of 2018."

The full 2018 programme will be announced in the autumn.