BHS set to close after administrators failed to find a buyer
Photographs by Patrick Trollope - Report by Kim Mahood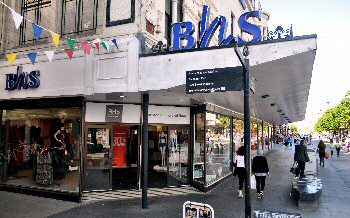 THE iconic British Home Stores, (BHS) was started out in 1928 in a store in Brixton, South London. It grew into one of the most iconic names on the British High Street, with 163 shops. Sadly, with worry of an EU exit and fears for the long term survival of retail shops, the hopes of its staff that administrators would find a buyer for the retailer were dashed when, on 2 June 2016, the deadline ran out. Administrator Duff and Phelps, said that 8,000 permanent jobs are likely to be lost and another 3,000 who are not directly employed by BHS are also now at risk. Philip Duffy, who is the Managing Director of Duff & Phelps told the media, in a statement that:- "The British High Street is changing. Sadly, in these turbulent times for retailers, BHS has fallen. It is another victim of the seismic shifts we are seeing within the retail environment. The tireless work and goodwill of the existing management team and employees of BHS with the support of my team were not enough to change the fortunes of the company." This news also comes just days after administrators to Austin Reed told staff and the media that they were closing Austin Reed's 120 stores, due to failing to find a buyer for that business. The loss of jobs in the UK from Austin Reed's closure will result in approximately 1,000 more in the employment queues. Not all are blaming the closure of BHS on just the "seismic shifts" we are seeing in retail, with some calling for an "accelerated Insolvency Service investigation" to look at its collapse. Something that Business Minister, Anna Soubry, has said will take place. Dave Gill, of shopworkers' trade union Usdaw, said:- "This news is a devastating blow for the staff and the shock waves will be felt on High Streets throughout the country. There are some very serious questions that need to be answered, by former owners of the business, about how a company with decades of history and experience in retail has now come to this very sorry end." We are told that the restructuring firm 'Hilco' will now be tasked with helping liquidate BHS's store estate and remaining stock. Are you one of the staff affected in Liverpool or Southport? What are your views with the loss of yet another British brand, just before the EU vote? Your views please to:- News24@SouthportReporter.com.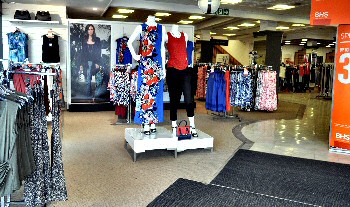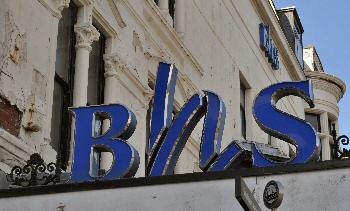 UK's Pound now rides on the wild sea!
BIG questions are being asked as at the close of trading on Monday, 6 June 2016, the UK's Pound tumbled as City traders reacted to the news at a series of polls have suggested Britain is heading for an EU exit. We have been talking to people in and around Merseyside and just asking people at random, the country is heavily divided. Most young people seem to be in favour of staying in, but the older voters, who tend to vote, are saying out. One of the fears being raised is the issue of terrorism and boarder control issues, with immigration the biggest worry for most. "Strongly all attempts to cram the public over these issues are appearing to fall on death ears. The older generation can't understand the internet and still see the UK as a colonial power. Something we are most definitely not." one of the many young people commented during a heated debate on a Merseyrail train ride. He then added:- "Immigration is needed, as who will be able to look after us in old age? Our generation is being taxed well higher than other generations since the war. We are facing higher and higher costs for education and health. With less and less young British people able to raise families and a population older than us who are far bigger... Who will we get to fund the likes of the NHS when we get to their age? Who will be able to work in it, if we have no younger people? Plus who will stack shelves? The list goes on.. We are to short sighted." He was then interrupted by a lady who said:- "You are talking nonsense. Your generation are just lazy... The UK needs to only accept people we want in the UK. People who have skills. Most who come over don't have any!" This was then interrupted by a Polish chap who said:- "So I don't have any skills? I'm a nurse?" The elderly lady snapped back:- "Well we need the likes of you, as you're skilled." He replied:- "so my wife is not wanted as she works in McDonalds?" Response was:- "Well she is with you. You're contributing, so her lack of skills can be made up for that way." The chap replied back:- "Ok, I did not say, she has a Masters and only took the job at McDonalds to help us support our income, as she looks after the family, and we will not claim Tax Credits, like most British people do." Her reply was:- "Why not? That's silly!" This type of argument is increasingly common when the EU subject is brought up. We would love to know what your views are ahead of the EU vote on 23 June 2016. Will you vote in or out? One thing you must do is vote. This is the most important choice the UK voting public has ever had to vote on. It's no surprise why the UK's markets are having wild swings, on a level not seen since the height of the financial crisis. The question is, will they stabilise should we vote out? If we get this wrong and vote on fear alone, something that is very likely, what damage will the fear factor now do to generations to come? Please email your views to:- News24@SouthportReporter.com.

Southport Food and Drink Festival 2016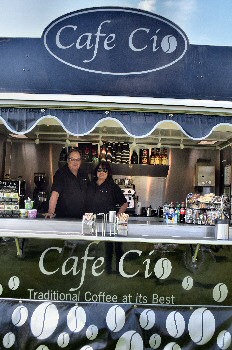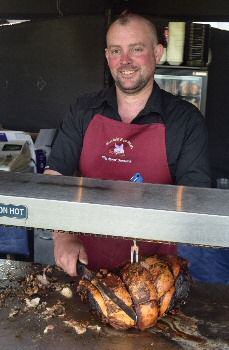 SOUTHPORT'S Food and Drink Festival took place on Victoria Park over 2 June to 5 June 2016. With so many events taking place in the area, competition was high to attract the crowds. This year's Festival we are told attracted very large crowds. Sadly, we did not get a chance to see this for ourselves as we could only attend late on the Friday afternoon. Oddly, the year before, at that same time, the field had far more people in it. But as most traders pointed out, this was probably due to the fact people had been able to come earlier with families, as the good weather and holidays fantastically coincided. If you attended please let us know what you thought of the event, via emailing us to:- News24@SouthportReporter.com.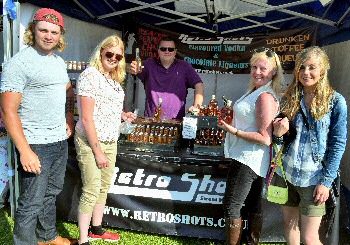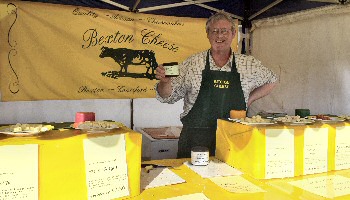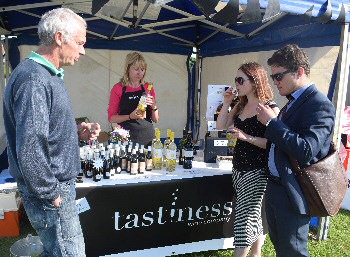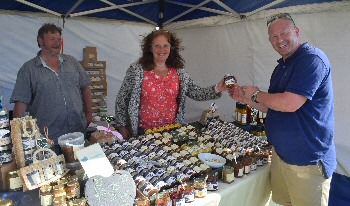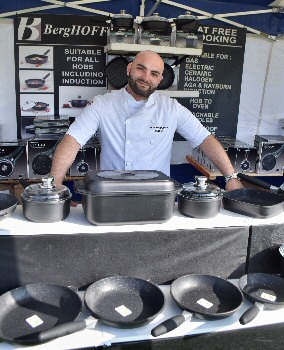 Page 1 of 2

Remember you can order photos photographs from us. Help us keep this site online. Please don't brake our copyright by copying any of the text or images in this website, even if its only for 'personal use.'