New retailers sign up to Wayfarers Arcade in Southport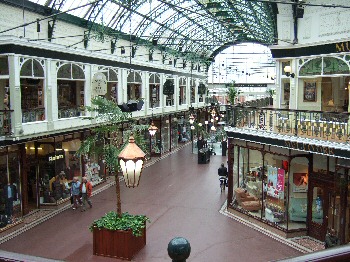 THE Liverpool based commercial agent Hitchcock Wright and Partners have secured the letting of Units 2 and 47, at Wayfarers Shopping Arcade, in Southport, to The Master Barber's Shop and Time4me Workshops. The Master Barber's Shop, which previously occupied another unit in the building, has made the move to larger premises due to the success and expansion of the business. It will occupy a 2,403 sq ft, 2 storey unit, in the Grade II listed shopping arcade, on a 10 year lease. New tenant Time4me Workshops, will occupy a 238 sq ft unit on a 3 year lease. Ran by Margo Price, the new shop will sell fabrics, haberdashery and run sewing classes. Located on Lord Street, in Southport Town Centre, the arcade has more than 30 shops across 2 levels which totals circa 75,000 sq ft of net trading space. Retailers include Beales department store, Multiyork, Coco Boutique, Gentle Cosmetics, Rohan, Vintage Home, Lapel, Sweet Memories, Yankee Candles and Pudding and Pie. The new lettings follows a string of new incentives now being offered to businesses interested in opening a shop in the historic shopping arcade. Any new retailers interested in a retail unit could benefit from ½price rent for its 1st year of trading. John Barker, partner at Hitchcock Wright, says:- "The retail offer at Wayfarers Shopping Arcade is a great mix of local speciality businesses which all bring a unique shopping experience to Southport. The expansion of The Master Barber's Shop and introduction of Time4me Workshops continue to make the retail offer even stronger. We understand how difficult it can be for independent or first time retailers to find the right location, at the right price. The new incentive of a 50% rent reduction offers an attractive opportunity for retailers to set up shop in the thriving Wayfarers Shopping Arcade and join Southport's buoyant high street." Hitchcock Wright acted on behalf of Lord Street Properties Ltd for the latest signings. For more information about the remaining units and incentives on offer, please contact John Barker, at Hitchcock Wright and Partners, on:- 0151 227 3400.

Dog Charity In Urgent Plea For People To Put Their Best Foot Forward In This Year's Wirral Walk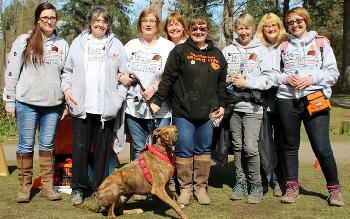 A Dog Rescue Charity, Finding Furever Homes are working throughout Merseyside and are desperate for animal loving volunteers to put their stamina to the test. They are calling for help to raise much needed funds by asking people to taking part in this year's Wirral Walk, that will take place, on Sunday, 12 June 2016.

Finding Furever Homes, who sponsor dogs in rescue across the country, are entering a team of supporters into this year's Wirral Walk to raise much-needed funds for their cause. They currently have a team of 7 volunteers and Trustees taking part, coming from North Wales, Chester, Shrewsbury, Bolton and Liverpool among others, but are calling on dog lovers from anywhere in the UK to join their ranks and raise as much money as they can.
Andrea Newton, a Trustee for the charity who will be taking part this year, said:- "Without public support we cannot continue our work, so we are desperate for people to get behind the charity and either sponsor us or take part themselves and raise as much as they can to help find our rescue dogs furever homes."

The Wirral Walk is a 15 mile walk from Seacombe Ferry to Wirral Country Park Visitor Centre at Thurstaston. It is run by the Rotary Club of North Wirral, who have been organising the event since it began in 1986. Since humble beginnings the Walk has grown to become well known annual event within the North West, last year raising an estimated £200,000 for various charitable causes. There are also 5 and 10 mile options available. Andrea said:- "Fundraising events like this are not only good exercise and a great day out, but a lifeline for our charity, so we are urging anyone who wants to help to sponsor us or put their best foot forward and sign up."

To sponsor those taking part, please visit:- JustGiving.Com/TEAMFFH. Anyone interested in taking part and getting sponsorship on behalf of the charity can find details of how to register on:- WirralCoastalWalk.Org.