Warning as numbers dying without a Will increase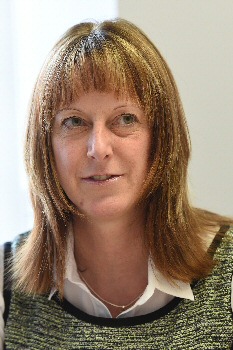 MORE priority should be placed on making a Will as it was revealed there has been an increase in the number of people dying without 1. According to Citizens Advice, the charity received more than 3,700 enquiries in 2015 relating to dying without a Will; known as intestate. This was more than double the figure in 2011. Dying intestate means that the rules of intestacy will decide who inherits an estate, which may not be in line with what the deceased would have wanted. This can cause arguments within families and make a stressful time more difficult for surviving family members.
Most statistics report that around ⅔ of Britons don't have a Will, and Elizabeth Byrne, Solicitor in the Wills and Estate Planning team at Napthens Solicitors in Southport, warns that many people are unaware of what dying without one can mean. She said:- "These latest statistics from Citizens Advice are shocking. It is clear that, still, not enough people understand the importance of making a Will. This leaves people in the difficult situation where they face dealing with a relative's estate in the best way they can. However, most private individuals are not experts and often struggle. We have seen cases where relatives of those who have died but not left a Will have ended up significantly out of pocket thanks to the process, surely something the deceased would never have wanted. It is important to make a Will as early as possible and to consult an expert when having it drawn up. The document should then be updated every few years or whenever there is a significant change in circumstances such as a child being born."
Wirral calls for support to protect borough from flooding
WIRRAL Council is calling on the Government to provide support to better protect the borough from flooding. Earlier this year, Wirral was hit by flash-flooding in parts of the borough following unprecedented amounts of rain over a short period of time. Parts of Moreton, Upton and Greasby were particularly badly hit with 83 properties affected.

Cllr Bernie Mooney, Cabinet Member for Environment, said:- "We know we will be much better prepared in future to handle freak weather conditions like we saw earlier this year: we have now got to take real action and make sure we do everything we can to keep Wirral residents safe. We are today calling on the Government to allocate some of its £700 million flood defence funding to Wirral. £115 million has already been allocated to Leeds, and £33 million has been allocated to Cumbria; we believe Wirral deserves its fair share to enable us to improve our flood defences and keep our residents and communities protected from the devastating impact of floods."

The report into the Wirral flood was conducted by Aecom, an independent agency who were commissioned by the Council to conduct an extensive investigation into the response of all public agencies. The investigation has made a series of recommendations for improvements from all agencies involved, including recommendations on how residents can better prepare themselves and their households. The Environment Agency recommends that households check flood risk maps, register for free flood warnings and get help in producing a personal flood plan by visiting:- Gov.UK/FloodsDestroy.

Cllr Mooney added:- "The Council and all other agencies involved have already started making great progress in improving our response systems, and I can assure residents with absolute confidence that should we face similar circumstances in the future our response will be much better coordinated and effective. We will now be writing to Government to set out our case for Wirral, and asking for the same support which has been given to other areas of the UK to improve our infrastructure and better protect our residents from flooding."
What are your views on this topic? Please let us now via emailing us to:- News24@SouthportReporter.com.
June marks start of Bookstart Week in Wirral
NATIONAL Bookstart Week will see Wirral Libraries holding several events, including 1 for under 5's at West Kirby Library, on 7 June 2016, from 10am to 12pm (noon), and a book pack giveaway in Liscard's Cherry Tree Centre, this Friday, 3 May 2016. Bookstart provides bags filled with free books to parents with children aged under 1, and runs throughout the year at all Wirral libraries. Last month, more than 100 Bookstart Baby bags were given out by Birkenhead Central Library at The Pyramids, Birkenhead, after which, Diane Mitchell, Strategic Librarian said:- "Our promotion received an amazing response, parents seemed very grateful to receive the packs. We'd like to thank The Pyramids Shopping Centre for allowing us to do this." Derek Millar, Commercial Director at The Pyramids Shopping Centre said:- "It was a pleasure to host this Bookstart promotion and we hope to work with Diane and the team again in future." Parents can collect free baby book bags at any Wirral Library, providing their child is under 1 years old. See the libraries' website for more details:- Wirral.Gov.UK/Libraries-and-Archives. For more information, please visit:- BookStart.Org.UK.

Public Asked To Help Crowdsource The North West's Missing History
FROM Liverpool's Philharmonic Pub to Pear Mill in Stockport, Historic England is asking for the public's help to chronicle the history of the buildings and places on The List (the National Heritage List for England). The List identifies the buildings, sites and landscapes which receive special protection, so they can be enjoyed by current and future generations. There are 400,000 of England's most valued historic places with 25,537 listed buildings and 1,459 other protected places on the List in the North West.

The List holds details of the most significant places that mark the history of England and tell the story of the North West region. But there are still secrets to uncover and stories to be shared about many on The List, so for the first time ever Historic England is asking the public to share their knowledge and photos of some of our most treasured historic places.

99% of people in England live within a mile of a listed building or place so Historic England's North West team is calling for your pictures and knowledge, particularly about places of work and entertainment venues, as these places are a key reminder of our industrial past.

What is The List?

The List began in 1882, when the first powers of protection were established. It has almost 400,000 entries: barrows and bunkers, palaces and pigsties, plague crosses and piers, tower blocks and tombstones, cathedrals, windmills and rollercoasters. Historic England curates the List for the Department for Culture Media and Sport. It is a unique record of the country's evolving history and is searchable online but many entries on it are brief, providing little more than a short description of a building or place.

Share your knowledge...

This year, for the 1st time in history, we are inviting the public to join us in keeping The List rich, relevant and up to date. We want people and community groups in the North West to share their knowledge and pictures, so we can record important facts about places, and even unlock the secrets of some.

The character of the North West:-

The Industrial Revolution and move to urbanisation have left a lasting legacy on the character of the North West region. Mills and factories, warehouses and workshops were places our people toiled... and a number of them are the listed buildings of today. Historic England would like to hear the memories and experiences of the people who worked there, along with any more details on the fabric of the buildings.

Life was not all about work however; on the back of work places came entertainment venues. Theatres and cinemas, pubs and clubs and the attractions of the seaside are also important features of our past (and current) life and many of them are on the List.

From the Mill in Wetherall to the Queen's Hotel in Morecambe, here is a selection of the sites Historic England would like your contributions on:

Blackpool Tower was built in 1891/4 and includes the famous Tower, Ballroom, Circus and Roof Gardens.

Victoria Mills, the silk mills built between 1830 and 1840, in Macclesfield. Did any family members work there and share their memories with you? Do you have any photos of it when it was a working mill?

Do you have any photos of the Lancashire boilers at Holmes Mill in? They were removed in recent years and the building has been converted into a warehouse. The 1853 weaving shed has been largely rebuilt, re-roofed and its north lights and early machinery removed, and the original 1820s block has gone out of use.

Houldsworth Mill in Stockport is an outstanding example of a mill designed as the centrepiece of a community and is therefore Grade II* listed. Do you have any information on this cotton spinning wheel or photos?

Another cotton spinning mill, Stacksteads Mill in Bacup was listed in 1984 and we would be keen to get more historical information or photos of it on the List.

The Mill in Wetherall was originally a water powered woollen mill that was converted into steam in 1832. At the height of its production it employed 300 people. Do you know anything about them?

The warehouse at 6, St Bride Street in Liverpool was listed in 1985 and there are few details on the List. We'd like to hear of any architectural details or about what it was used for in the 1830's.

The interior of the Edwardian baroque style pub, the Bridge Inn in Burnley has been altered since it was built. Do you have any photos of how it used to look?

The Queen's Hotel, Morecambe is a pub dating from around 1840. Do you have any photos of it when it was built?

The Crown Theatre in Salford has been through many changes: from theatre to cinema and bingo hall. Can you tell us about how it looked at any of those times?

Another venue to experience many name changes is The Grand Theatre in Lancaster. It started out as:- 'The Theatre, Lancaster' in 1782. It was bought by Edmund Sharpe who altered the building and re-opened it as;- 'The Music Hall' in 1843. The building was extended in 1857, then altered and renamed 'The Athenaeum' in 1884.

The Former Grosvenor Picture Place in Chorlton on Medlock wsa said to be the largest cinema outside London when it was built in. What more can you tell us about its history?

Director of Listing at Historic England, Roger Bowdler said:- "The history of our land and its people is marked in the fabric of England's places. The List is a free resource holding details of the most significant of these, so they can be understood and protected for the future. Many buildings on the list are well known and even world famous. But in some cases there is much that remains unknown. That's why we need your help; so we can share images, insights and understanding of England's special places, and capture these for future generations."

To add your contributions to the List, visit:- HistoricEngland.Org.UK