The Great Hall at St George's Hall to roll out red carpet for North West Fashion Festival

THE UK's fashionistas are getting hot under the collar about the return of the North West Fashion Festival this autumn. The iconic St George's Hall will play host to the 2 day fashion and beauty festival which will take place on 22 October and 23 October 2016 and will celebrate and experience the wealth of fashion talent and expertise the region has to offer. Now in its 3rd year, North West Fashion Festival (NWFF) has become the biggest style celebration in the North West and the highlight of the fashion calendar which brings together the North West's leading influencers, designers and fashion crowd in luxury style. After the success of the last Festival, organisers have pulled out all the stops to ensure this year's event is even bigger and better than ever. Thousands of style savvy guests are set to grace the famous St George Hall for a fun filled weekend of catwalk shows, shopping and pampering.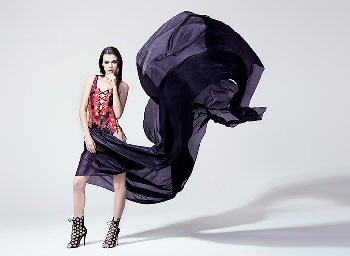 For months, NWFF has been a hot topic for the region's fashionistas, with speculation mounting about who'll be taking to the runway and showcasing their wares. The magnificent Hall will be rolling out the red carpet for the glamorous event which will be attended by anyone passionate about fashion or those working in the industry, from designers and boutique owners to stylists and beauticians. Much like the previous NWFF, this year will see a plethora of fashion designers, beauty brands, exhibitors and pop up concepts gathered under 1 roof; however, this year aims to go one step further by delivering an outstanding series of creative talks, seminars and workshops.

Founder, Lauren Greene, said:- "We are excited to be hosting NWFF at such a prominent iconic venue such as St George's Hall and already we are overwhelmed with the response from national fashion houses and retailers who want to get involved. An additonal programme of Q&As, panel discussions and masterclasses will give ticket holders the chance to hear all about the journeys of leading fashion and beauty experts. From stylists to editors, designers to buyers, each session will offer valuable insight into the wide range of careers on offer for young creatives. Attenders are in for a huge treat this year."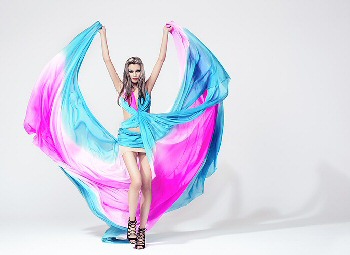 Outside, the stunning architecture of St Georges Hall, will be complemented with pop up restaurants and bars offering a wide selection of food and drink. Offering a career boosting showcase to graduates and budding designers, as well as unveiling exciting new collections from exciting brands and designers in the North West, a chance to pick up beauty tips and make overs from make up artists and hair stylists, enjoy runway shows and fashion exhibitions and do some serious shopping, this is a weekend not to be missed by anyone with a passion for the fashion industry. Visit the events official website for further information about booking tickets to see this event...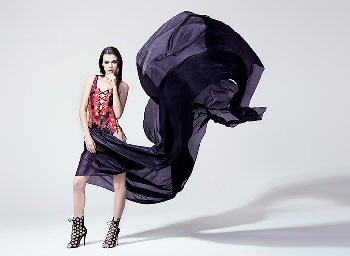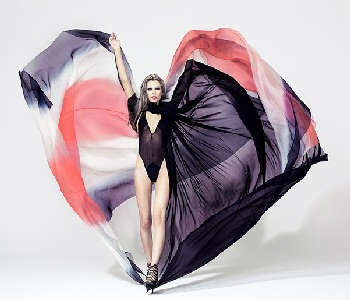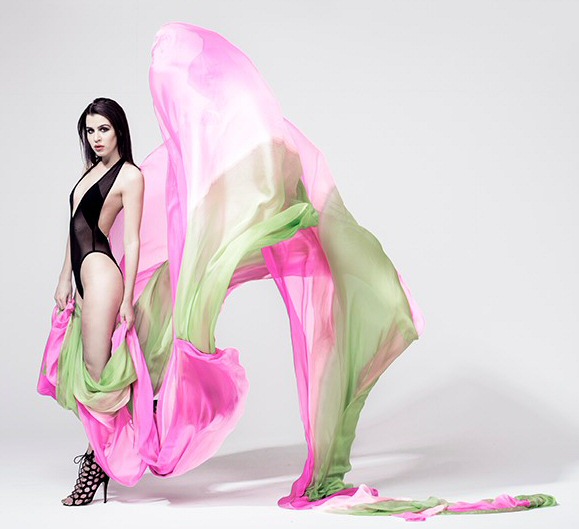 Bootle gang injunction issued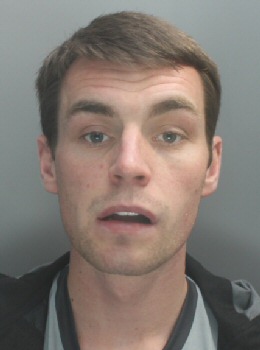 STEVEN Gray, 23, of no fixed abode, has been given a gang injunction to stop him from being involved in gang violence and/or drug dealing in Bootle.

On Wednesday, 22 June 2016, at Liverpool County Court, his interim injunction was made into full Court order, which last for 2 years and forbids him from associating and communicating with 15 other named individuals, entering certain parts of Sefton and from using or threatening violence.

The gang injunction was imposed against Gray after Liverpool County Court accepted the evidence submitted by Merseyside Police that he had engaged, encouraged or assisted in gang violence or drug dealing.

The Neighbourhood Policing Team, in Bootle, successfully submitted that the order was necessary and justified to protect Steven Gary and the public, and to assist the Police to prevent violent incidents involving members of a number of rival gangs in the area.

The judge agreed that it was necessary to make the Court Order to prevent him from committing further violent crimes and drug offences as well as to protect him from being the victims of such crimes.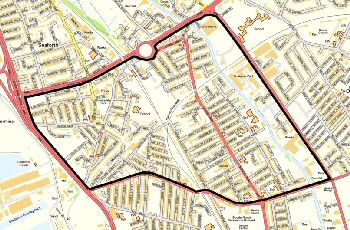 The order prevents him from:-

► Associating with or communicating with 15 other individuals named on the order, by any means, including via social media.

► Entering the area of Linacre and Litherland, which is defined by the area bounded by, but not including:- Knowsley Road, Crosby Road South, Princess Way, Church Road, Hawthorne Road, Linacre Lane.

► Using or threatening to use violence against any person or property, including by telephone or any electronic means including all forms of social media and the Internet.

► Engaging in any threatening or abusive conduct including by telephone or any electronic means, including all forms of social media and the Internet.

► Being in possession of any Class A or B drug or having in his possession any equipment for use in the manufacture / cultivation or distribution of any Class A or B drugs, including, but not limited to:- hydroponics equipment, portable heaters, ventilation fans or industrial ducting within the County of Merseyside.

► Owning or having with him more than 1 mobile telephone or phone SIM card.

► Owning or having with him any mobile telephone or phone SIM card the phone number for which has not been disclosed.

Dedicated Neighbourhood Ian Jones said the injunctions had been achieved after a lot of hard work from the Neighbourhood Policing team and the force's legal department.

Inspector Ian Jones said:- "We have been working for some time to build enough evidence to obtain this gang injunction and a County Court Judge has agreed it is necessary. This Court orders will help us keep certain people away from each other and out of key areas of the estate, which in turn reduces the opportunities to commit serious, organised crime. Anyone who disregards the prohibitions and is caught will be immediately put before the Court and taken off the streets. It is clear from our work that it is a small number of people who become involved in criminality in Bootle but these incidents have a massive effect on many more members of the community. Decent, law-abiding people should not have to suffer because of the actions of a few. Residents can be assured that my officers, with support from the rest of the force, are doing everything we can to reduce violent crime in Bootle, by targeting the people we suspect are involved. The community has an important part to play in this and I would urge anyone with information about criminality to contact us via 101 or Crimestoppers anonymously on:- 0800 555 111. If you tell us, we will act on it."
Seafood Festival set for perfect catch
FINAL preparations are being made for the Midland Hotel's inaugural Seafood Festival taking place on Morecambe's waterfront on the 1st weekend of July 2016. The Town's art deco masterpiece is all set to play host to a sumptuous celebration of all the finest fare that UK waters have to offer. Organised by English Lakes Hotels Resorts and Venues, the festival showpiece commences, on Sunday, 3 July 2016, at 11am. Attractions include a Laurent Perrier champagne and oyster bar, seafood stalls featuring the most popular catches, local cask ales and live music from vintage singer Becki Fishwick and Keith Mitchell, who will present the 'Acoustic Jukebox.'

Festival visitors will be able to participate in demonstrations by Smokey Jo's on how to smoke certain fish, whilst shrimping expert Frank Benson will show how to prepare Morecambe Bay's renowned potted shrimps.

"The lead up to the festival has been an exciting time and we've been able to invite seafood specialists from across Morecambe Bay and all over the country so that visitors can enjoy a delicious culinary experience, as well as learning about seafood preparation. We hope to see lots of festival visitors; hopefully in fine weather; having a great day out. They can also take time out to relax at the Midland with our afternoon tea sittings also featuring seafood inspired sampling platters." said Mark Needham from English Lakes Hotels Resorts and Venues.

For reservations at the Midland or to find out more about the Seafood Festival, call:- 0330 4042 674 or 01524 424 000. For further information about English Lakes Hotels Resorts and Venues visit:- EnglishLakes.Co.UK.
Miss England Finalist to film Music Video on location in Southport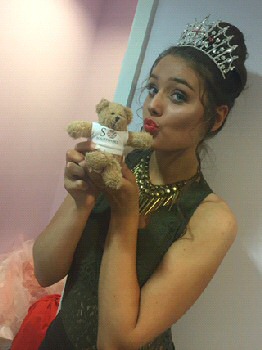 AS the Miss England Grand Final approaches, which is to be hosted by Southport Conferences, we hear that the Miss England Finalists will be starring in a Music Video, here in Southport.

The reigning Miss Coventry and Warwickshire, Rheo Parnell, 17, have recorded a charity single for 'Beauty with a Purpose", the charity partner of Miss England and Miss World.

As a student at Birmingham Ormiston Academy, studying Music and English Literature, Rheo has found time to record the single at Strawhouse Studios in Rugby, in addition to her other fundraising and public appearances.

Rheo told us that the song is an original, called:- "Our World," highlighting the damaging effects of humanity. She said:- "The charity supports underprivileged children worldwide and has raised millions of pounds over the years. I wanted to try and make a long term difference, rather than a single event to raise money; I thought a charity single would be a great way to raise funds and get an important message across; as music is a universal language. In light of recent negative press coverage surrounding other pageant competitions, I feel very strongly about presenting a positive image for young people, and having the complete backing of Organisations like Miss World and Miss England will enable me to do this."

The project is overseen by Big Help Music, Rheo's sponsor for the Finals; M.D Dutch Van Spall said:- "Rheo is a talented singer, and she is working extremely hard to achieve her goals, it is a pleasure to support such a dedicated young woman."

Dutch continued:- "We have an ambitious storyboard for the music video, aiming to incorporate all 50 finalists alongside Mr World contestants, in a lightly choreographed scene; they will also be joining in the chorus of the song; so we have an International Pageant Choir in effect! The Mr World final will also be held in Southport on 19 July 2016, so the filming schedule will be tightly governed by the 2 competition schedules, but with the full support of Miss England Director, Angie Beasley, we will be able to achieve the footage we need."

The next few weeks will ensure Southport is in the Spotlight, showcasing the Conference Centre, Theatre and Ramada Plaza; keep your eyes peeled for an appearance in a music video in the very near future!

7 suspected stolen bikes seized in Liverpool raids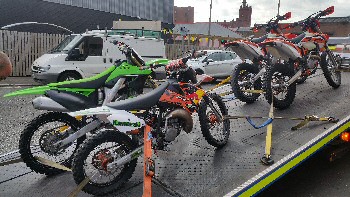 MERSEYSIDE has seized 7 off road bikes after search warrants were executed at storage premises in Liverpool on Tuesday, 21 June 2016, as part of Operation Brookdale, the Force's crackdown on illegal off road bikes. The warrants were carried out by neighbourhood and Matrix officers at premises at storage facilities in the Baltic Triangle and in Trafalgar Dock on Waterloo Road, as a response to recent information provided by the local community and businesses.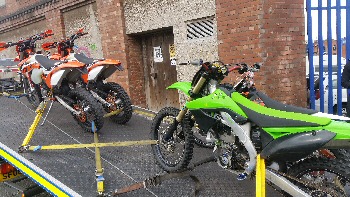 Neighbourhood Inspector Steve Rice said:- "I would like to thank the community for the information which has led to today's seizures. We believe that all of these vehicles are stolen and are carrying out enquiries to identify their original owners. If anyone recognises their bike from the photos, please contact:- 101. Our evidence shows that these bikes have been used illegally and anti socially in Liverpool, causing harm and distress to local residents. Local businesses also have an important part to play in assisting us if they become aware that their facilities are being used by criminal gangs to store these bikes, and we appreciate any assistance that they can provide."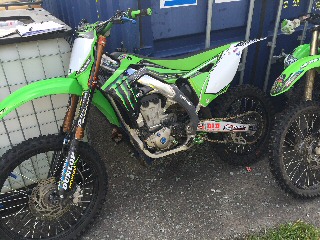 Superintendent Jenny Sims, who is leading Operation Brookdale, said:- "This brilliant result shows just what an impact we can have when communities and businesses provide information on bikes causing problems in their area. If you continue to do so, we will continue to take the sort of positive action seen today, with another seven bikes safely removed from our streets."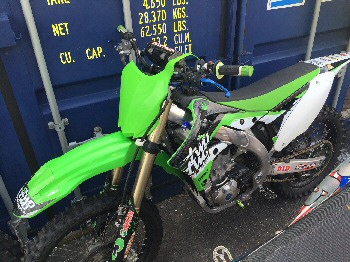 Anyone with information can call Police via:- 101, or dial:- 999 in the event of an emergency or if there is a crime in progress. Alternatively, people can pass information anonymously to Crimestoppers, 24 hours a day, on:- 0800 555 111.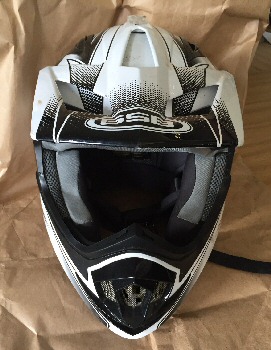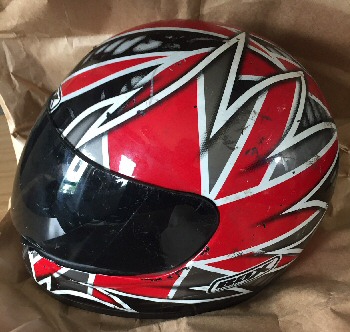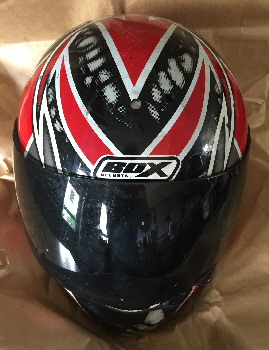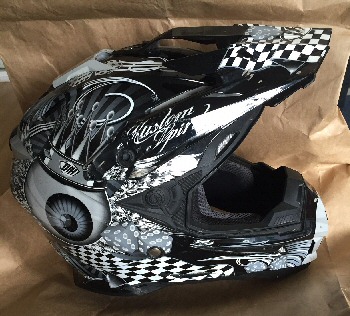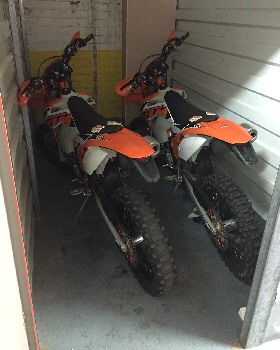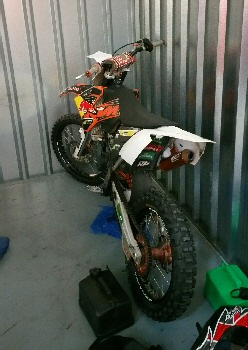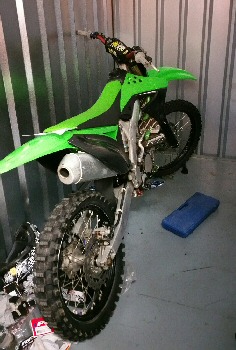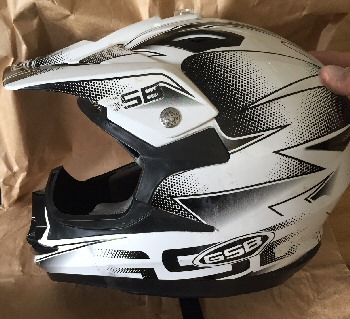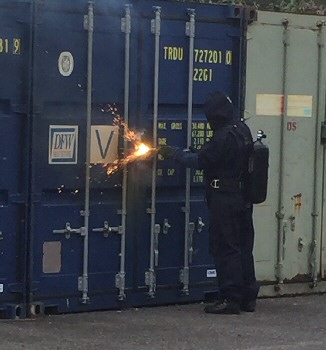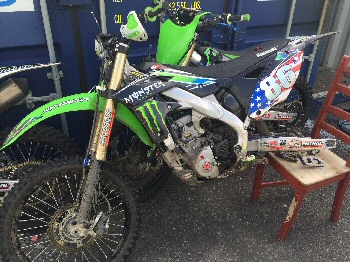 Economic uncertainty leaves the case for HS2 in question
WHILE the financial markets and the UK at large continue to digest Friday's shock result in the EU referendum, 1 thing is patently clear; now is not the time for the government to press on with what some see as an ill conceived and economically flawed infrastructure project that could end up costing over £75 billion.

The economic instability of last Friday, specifically the plunge of the sterling and the FTSE, may be a harbinger of things to come and will almost certainly force the government to re-evaluate its spending priorities in the face of a probable economic downturn. All policy areas will come under increased scrutiny and transport infrastructure will be no exception. In a piece in this morning's FT, the newspaper argues that controversial projects such as HS2, Hinkley Point and a 3rd runway at Heathrow could be subject to a government rethink. The piece quoted Lord Berkeley, the Labour peer and transport expert, who opined that:- "the priority for the government at this time will not be big sexy projects such as HS2."

Spending in excess of £50 billion on HS2, a high speed rail line that will predominantly serve London and not address the capacity and connectivity issues of the current rail network, makes even less sense than it did before the vote to leave the European Union. A study of the facts reveals that the environmental, business and economic case for HS2 is dubious at best and at worst a waste of precious taxpayer money that could be better allocated elsewhere.

High speed rail has an important role to play in developing a better connected and higher capacity rail network for UK and it is high time that a viable an alternative to HS2, such as HSUK, was full explored. The HS2 project has not been fully thought through and there has been a failure of due process in arriving at the current proposals for high speed rail in this country. Especially as HS2 in its current format misses out Liverpool and other key Cities.

High Speed UK (HSUK), a rival scheme that costs less, delivers more and can be built quicker trumps HS2 in every aspect. It is imperative that the House of Lords, where the High Speed Rail Bill currently resides, examine alternatives to the flawed HS2 project. HSUK is a fully mapped, timetabled and costed high speed rail scheme designed by highly experienced British railway engineers. HSUK's route is mostly on the surface following the M1 and other established transport corridors. It avoids HS2's unprecedented lengths of highly expensive tunnel and its intrusion into sensitive areas, including the Chilterns AONB. HSUK would connect many more cities, meet climate change targets and fulfil the objectives of HS3 to create a 'Northern Powerhouse'. It provides 4 tracks of North / South capacity and, on a like for like basis, costs £21 billion less than HS2. Moreover, HSUK would integrate with the existing rail network and improve regional economies across the UK.