Queen Elizabeth II and HRH The Duke of Edinburgh have visited Liverpool
Photographs by Patrick Trollope - Report by Kim Mahood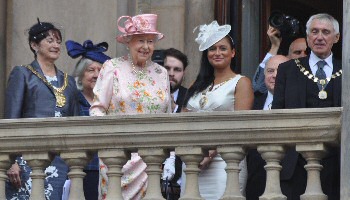 ON Wednesday, 22 June 2016, both HM The Queen Elizabeth II and HRH The Duke of Edinburgh arrived at Liverpool Town Hall at around midday, as part of a visit to celebrate the Queens Birthday. As HM The Queen and HRH The Duke of Edinburgh will arrived at Liverpool Town Hall they were greeted by a contingent of Merseyside Sea Cadet Corps. Along with children from the following City Schools:- Abbots Lea Special School, Florence Melly Primary, Knotty Ash Primary, St Mary's Primary, Emmaus Primary, Our Lady Immaculate Primary, All Saints Catholic Primary, St Matthew's Catholic Primary, St Francis of Assisi, Blessed Sacrament Primary, Monksdown Primary, Phoenix Primary, Lister Infants, Anfield Road Primary, Broughton Hall Catholic High, Cardinal Heenan High, St Cuthbert's and St Sebastian's Primary. As part of the visit she made an appearance on the Town Hall's famous balcony to wave at hundreds of people who had crammed in and around Castle Street to see Her and The Duke. After waving to well wishers, she then headed back in for a 2 course lunch. Back inside, the Queen as entertained by 8 young people from St Vincent's School, Liverpool, who sang the Hollies song:- 'He ain't heavy, he's my brother', before sitting down for lunch. We are told was it very well received. Also, we have been told that Her Majesty, reportedly ate every bit of her lunch as well!

Floral decorations for the visit we are told have were thanks to Wirral Council's lifelong learning group who been given the opportunity to dress Liverpool's Town Hall ahead of Her Majesty's visit for a private lunch.

Class Tutor, Maria Brand, just before the visit told us that they are delighted her learners are had been given such a huge opportunity:- "We were approached by Liverpool Town Hall to dress the venue for a very important visitor. It is a wonderful opportunity for all of my learners, it's not every day you get asked to do flowers for the Queen."

As well as dressing the venue for Her Majesty's private lunch, the group have also come together to design a Hillsborough tribute, which will be on public display in the Town Hall.

Pauline, a learner from the course said she:- "couldn't believe we had this fantastic opportunity" and she has been so inspired by the course and the experience she's had that she is looking to start her own business. She has said it's changed her life.

Wirral Lifelong and Family Learning tutor Maria Brand also runs Alright Petal which was awarded a Local Business Accelerators Award in 2013.

If you want to learn floristry with Wirral Lifelong Learning contact:- 0151 630 3486.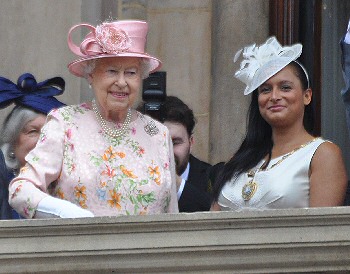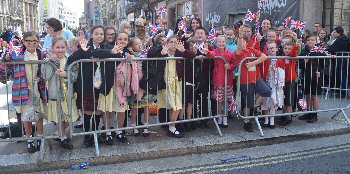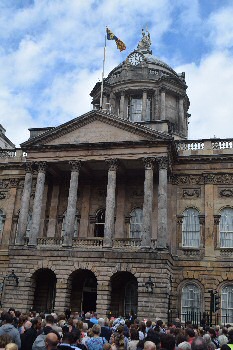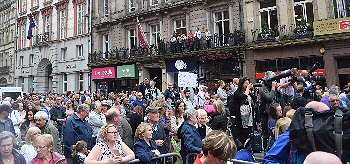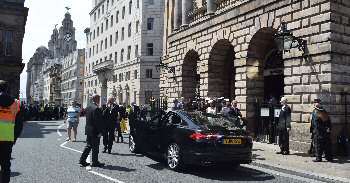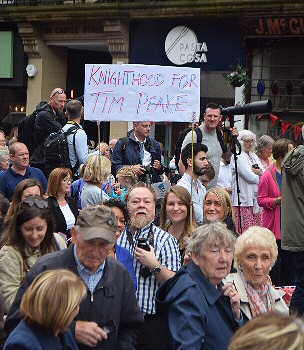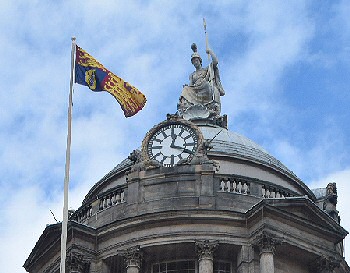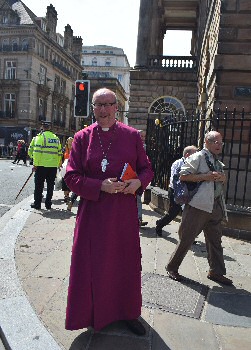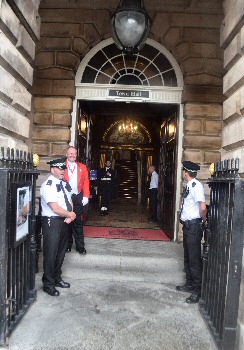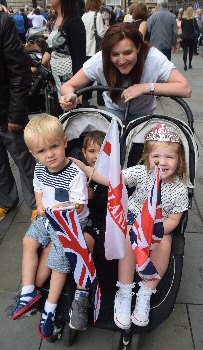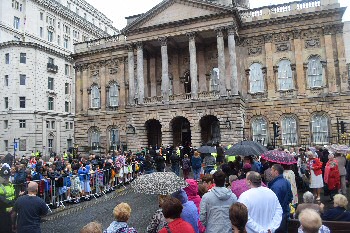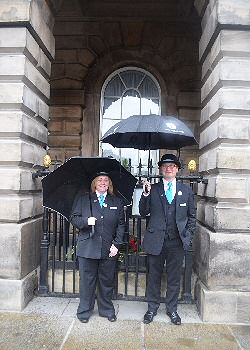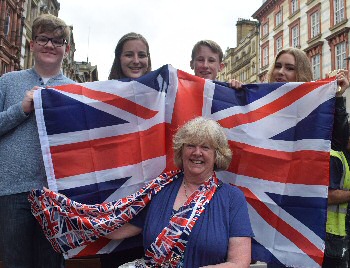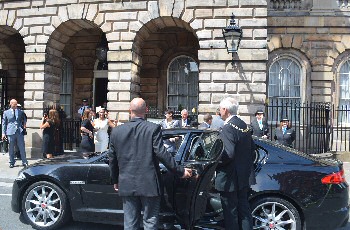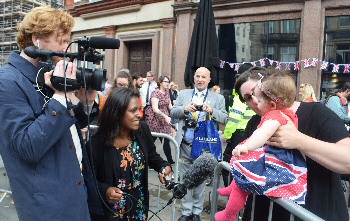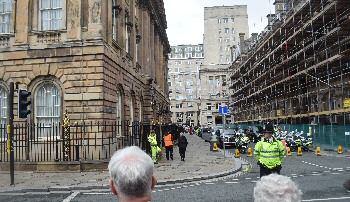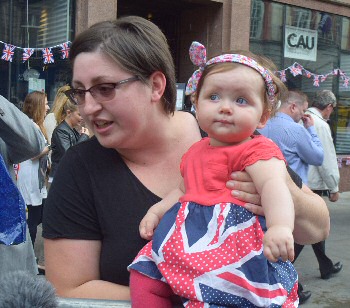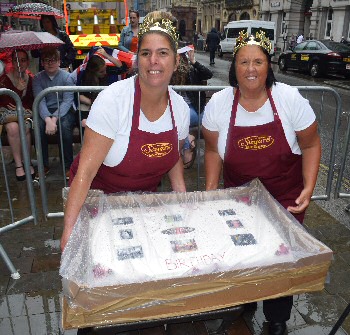 Remember you can order photograpic prints from us. Help us keep this site online. Please don't brake our copyright by copying any of the text or images in this website, even if its only for 'personal use.'