Stop for tea with emergency services at M6 event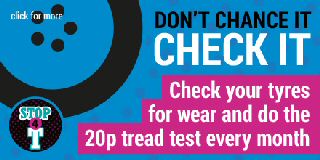 MOTORWAY safety was the theme at a free event at 17 Service Stations, located along M6, on Thursday, 11 August 2016. From 10am to 3pm, colleagues from local Fire Services, Police Forces, Councils and TyreSafe, all joined the Highways England's Traffic Officers to encourage drivers to Stop 4 T, to check that their vehicles are safe to travel and to learn about the impacts of bad driving and poor vehicle maintenance. Drivers and their families had the opportunity to join in, in a range of activities, from examining the Think! crashed cars, that was located at Lymm and Knutsford North Services, though to trying a driver simulator at Knutsford South Services. The simulator allows users to see what can happen if the unexpected occurs when you are driving too fast. Vintage Emergency Services Vehicles where also be available to explore at some locations. Visitors to the events have been asked to help promote the safety messages by tweeting photos from selfie boards and entering a free prize draw. Stuart Lovatt, Safety Action Plan Team Leader at Highways England said:-"Safety days are always popular with drivers and families, and they are a fantastic opportunity to check you're doing everything you should be doing to get fit for travel. Our motorways are the safest in the world, but only because we take safety so seriously. It's a message we want to pass on to the drivers of today, and the drivers of tomorrow."

The Stop 4 T safety day is part of a national summer campaign urging drivers to ensure they're totally prepared and know about the latest signs and signals they will see on England's Motorways.
With 46,000 breakdowns on England's motorways and major A roads last summer, drivers are also being reminded what to do if they break down, including if that is on a section of 'Smart Motorway' where there is no hard shoulder. The thousands of incidents include trailers and caravans incorrectly fitted, tyre blow outs and people not having enough fuel to complete their journeys.

Highways England is advising drivers of the resources on offer to help them arrive at their destinations safely, including advice about driving on smart motorways where signs and signals are used to help ease the flow of traffic to improve journeys.
The Stop 4 T events on the M6 on Thursday have had the following 6 themes:-

T is for Tyres

TyreSafe will be on hand to offer advice at almost every service area on the M6. Checking your treads and pressures could save your life. Poorly-maintained tyres affect steering, braking and handling, and are more prone to blowouts; putting yourself, your passengers and other lives at risk.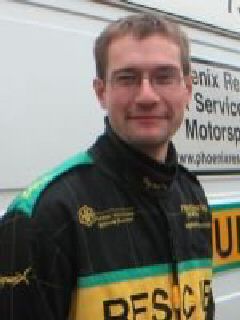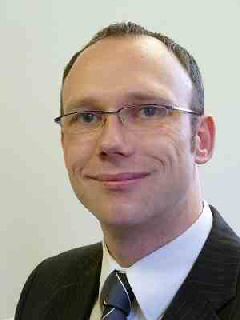 James Amor's motor sport and rally rescue background was put to the test when he witnessed a blowout that spun a car into the central reservation between Kirkham and Preston. The crash turned the vehicle round leaving the terrified mum and two daughters facing the oncoming traffic in the dark. Fortunately, James was in a safe position to go to their aid.

T is for Tiredness

Tiredness can kill. Never drive tired and take regular breaks.

T is for Towing

Make sure your vehicle is heavy enough to safely tow your trailer. There is a legal limit. Fit additional mirrors when you are towing any trailer that is wider than your vehicle. Ensure the tow bar is clean and free of grease, that the doors and windows are secure and the aerial is safe.

T is for Two Second Rule

The 2-second rule is a simple but effective way of making sure you keep a safe distance from the vehicle in front. Double it in wet conditions.

When a 4x4 ploughed into the back of his minibus on the M56 returning from Liverpool, driver Howard Gunn reacted quickly went straight into training mode to assist his passengers.
T is for Top Up your tank

Don't leave it to chance. There's no excuse for running out of fuel on the motorway. But it's not just embarrassing. It could add hours to your journey and it's dangerous too; both for you and the person who has to come out and refuel your vehicle.
Highways England Traffic Officer Mike Clarke said:- "If you're sitting in stationary traffic at roadworks, it's easy to assume that it's all down to the narrow lanes or the 50mph speed limit. In fact the delays are almost always caused by someone who has broken down in a live lane. Once we have a jam like this on our hands, the queues build at approximately a mile a minute. Please, please make sure you have fuel and a properly maintained vehicle before you join a motorway."

T is for Take Care around road works

Stick to the speed limit through road works. Cones and barriers are there for road workers' and road users' safety. Take care through roadworks.
Send us your photos if you spotted 1 of the events. Our email address is News24@SouthportReporter.com.

Southport's Nicki tops London Marathon's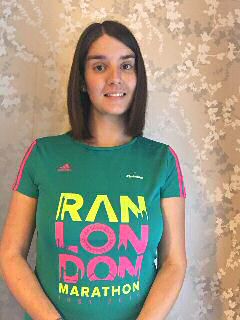 A 29 year old, from Southport, who claims to be "no runner at all" now shares a unique bond with the joint winners of the 1st London Marathon.

Nicki Ainsworth clocked 5:56.25 to finish the 2016 Virgin Money London Marathon in 36,082nd place. Little did she know that by doing this she became the 1,000,001st finisher in the 36 year history of the event and therefore number 1 of #2ndmillion.

The #2ndmillion project is the second phase of the #oneinamillion campaign which celebrated every runner who successfully completed the 26.2 mile challenge since the first race in 1981.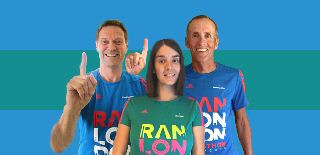 Shannon Foudy, 39, a serving Police Officer from Hemel Hempstead, became the millionth finisher of the Virgin Money London Marathon when she crossed the line in 36,081 place on 24 April 2016.

But Nicki now has the prestige of becoming number 1 in the #2ndmillion campaign as the Virgin Money London Marathon starts the countdown to its two millionth finisher.

Nicki now shares being number one with the joint winners of the 1st London Marathon:- Dick Beardsley (USA) and Inge Simonsen (Norway) who famously crossed the Finish Line hand in hand in 1981.

"It's a bit of a family joke... My older sister Sarah, who did the London Marathon in 2010, always says she is number one, but she can't this time! I knew I was close to being the millionth finisher but when I went on the London Marathon website to look at my results, it was a bit confusing to see me down as number 1. My 1st thought was 'that can't be right', but then it became clear that it was number 1 for the #2ndmillion and that's a nice thing to be able to say." said Nicki.

Nicki was making her marathon debut in London but following in family footsteps. In addition to sister Sarah, mum Judith and brother-in-law David have also run the 26.2 miles of London.

"It's become something of a family tradition. It was the 1st time I had done it and I'm by no means a runner. It was a really good experience. I had only done a 5k before training for the marathon so it was a bit of a struggle, but it really felt like an achievement when I had done it." said Nicki, who was raising money for MacMillan Cancer Support.

Every finisher in the history of the London Marathon is able to buy a special commemorative t-shirt with their unique finisher number, with all proceeds going to the London Marathon Charitable Trust.

For those that finished in the first million, their finisher number between 1 and 1,000,000 will be printed on #oneinamillion T-shirts, and for those that finished after Nicki in 2016 (and in future years), their finisher number, again starting from 1; will be printed on #2ndmillion T-shirts.

To order your T-shirt, visit:- VirginMoneyLondonMarathon.com.
Over a quarter of people in the North West 'forget' to say goodbye to loved ones
NEW statistics from the British Heart Foundation (BHF) reveal that 61% of people in the North West don't tell their partners they love them before leaving the house each morning and 21% don't usually kiss their loved ones goodbye. The BHF commissioned a survey of 2,000 UK adults to highlight the sudden devastation of heart disease and how the BHF's life saving research is bringing hope to the 901,850 people in the North West living with these conditions. The most popular excuse for dashing out of the house without a goodbye was forgetting (26%).

Many couples in the North West aren't following old wives' tales either, as an astonishing 61% of couples go to bed on an argument with 50% leaving the house in the morning before making up. Heart disease is heartless and can strike anyone, at any time. It tears families apart without warning, leaving them no time to say goodbye to their loved ones.

In the UK, more than a quarter of all deaths are caused by heart and circulatory disease, which equates to one person every three minutes. Research is the answer to this devastation and the BHF is urging the public to invest in its life saving heart research.

Simon Gillespie, Chief Executive of the British Heart Foundation, adds:- "Many of us lead very busy lives and time with our loved ones is precious. Heart disease can suddenly affect anyone at any time and has a huge emotional impact on those left behind. We have committed to funding ˝ a billion pounds of research over the next 5 years into these conditions that continue to devastate the lives of over 7 million people in the UK each year. It is only thanks to the public's generosity that we're able to continue our fight against heart disease, but we urgently need more support to accelerate this research to keep more families together."

For over 50 years, research funded by BHF has helped save and improve the lives of millions of people living with heart conditions. Whether it's a parent dying from a sudden heart attack or a baby being born with a congenital heart defect, our research is identifying new treatments to help prevent, treat and one day beat heart disease.

More research is urgently needed if we're to end the sudden devastation caused by heart disease. With research there is hope, find out more by visiting:- BHF.Org.UK/Hope.