Mr Bloom to Perform Stage Show at Southport Flower Show!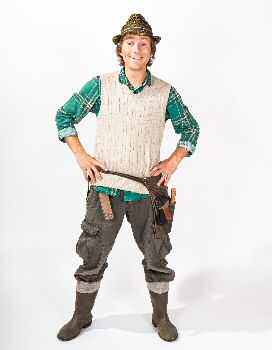 CHILDREN'S TV star Mr Bloom is to take a break from his famous nursery to meet visitors at this year's Southport Flower Show. The talented performer, who entertains millions of young viewers on CBeebies, will bring his interactive stage show to the seaside festival. Mr Bloom will stage 2 interactive performances during Southport's Super Kids Saturday, featuring songs, stories and games which will delight visitors of all ages. There will also be 'Make and Take' workshops throughout the day where fans can turn their hand to decorating funky gardening hats.

Ray Roukin, General Manager from Southport Flower show said:- "Mr Bloom has shared the joy of growing plants and vegetables with millions of young TV viewers so we are delighted to welcome him to the UK's biggest independent flower show. He is the ideal guest for Super Kids Saturday, which builds on Southport's successful programme of events for younger visitors in 2015."

The TV show Mr Blooms Nursery was originally based on a theatre show written by Ben called the Vegetable Nannies. In fact, he brought that show to the Southport Flower Show in 2009 as a walkabout act. In fact it was that very same year he pitched the idea to the BBC and since then it's enjoyed over 5 series, numerous special episodes and awards.Ben said:- "It's a real pleasure to be invited to the Southport Flower Show and I know we're going to have a great show for all the Tiddlers and their families."

There will be hourly 'Make and Take' Mr Bloom workshops during Super Kids, on Saturday, 20 August 2016, from 11am and Mr Bloom will perform two stage shows. Southport Flower Show runs, from Thursday, 18 August to Sunday, 21 August 2016. For more up to date information on the show, celebrity announcements, details and ticket bookings visit:- SouthportFlowerShow.Co.UK.
'The Ten Strings Duo.' to play at Leo's Bar Southport!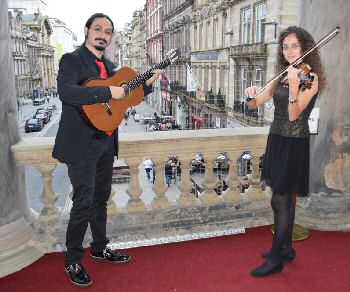 COME along and spend an atmospheric evening in a company of virtuoso guitarist Davide Sciacca and gifted violinist Marianatalia Ruscica, who came straight from Sicily! This event takes place on 20 August 2016. Both are symphonic orchestra members and are on the last leg of a UK tour. The relaxing event will be accompanied with a 3 course Italian dinner with 3 options available to choose from. (Limited vegetarian option will also be available, if ordered in advance of the night.) At this point all dinners must be pre-booked before the event. Click on here to find our more and to get tickets.

B.O.A. 70th Anniversary DVD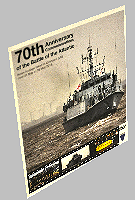 THE video footage we have taken at the 70th BOA events this year in Liverpool has now been fully edited is available to buy, on a DVD, from our Online Shop, on Mersey Reporter very soon. For each DVD sold, £3.00 will go to the Liverpool's Lord Mayor's Charity Appeal. (Registered Charity No. 229539) At this stage we can only do UK postage options, but if you are outside the UK, you can still order copies, but only via emailing our newsroom at:- news24@merseyreporter.com with your FULL address and we will get back to you with a postage cost and a payment link, should you wish to continue.