International act 'The Soap Girls' visit the Fox and Goose
Photographs by Patrick Trollope.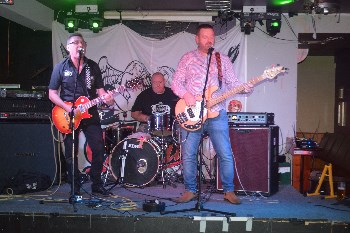 THIS South African double trouble act started out at the age of 8, getting a name for themselves selling soap for charity, in Cape Town. According to their Mum, who is acting as the UK Tour Manager, that is how they gained the name 'The Soap Girls.' After playing in Liverpool the night before, the girls came to Southport to play at the legendary, Fox and Goose Music Venue. On Friday 12 August 2016, we headed over to see them live. Once you get past the pre-conceptions this is a show that gives reporters anxiety attacks. You will always get it wrong, but that is the point... Many punk architects were and are intelligent poets and thinkers and Punk was and still is a music movement that has shattered and still is breaking conventional taboos and stereo-types we may hold. The girls, who are in their early 20's are both sisters, Ca (Mille) and Noe (MIE) Debray, do not want to be neatly packed into a single explanation, put down as following an ideology, or boxed off into a set category. They say they are non-conformist and dismissive of socialism and capitalism. This is bizarrely a contradiction that is the Punk movement... But moving away from that question, it is true to say that these girls are not your normal act, as they are truly unpredictable on stage. On one side you have the raunchy stage shows that to some is exploitative, to others liberating. The band says they want to send a message out, not to be non-judgemental to others. They want to sit on outskirts of the mainstream, but do they? The girls are fantastic to talk to and are very switched on and they have to be more so than ever since they were picked for stardom by Universal records. In true Punk form, they are now self financed, unsigned, after the girls broke free, as the label went totally against what the girls wanted to be. This freedom shows in the unpredictable show that is billed as good old mischief and mayhem. Watching it I suddenly felt old, as it brought back my days at University, as a student. But that's the point. The girls don't give a flying **** what people think of them. This band is infamous for delivering an unadulterated performance that courts controversies both on stage and off stage as they also raise many issues. If you pay attention they are not quite what you think you hear, poking a finger at the world. We are told that this act was very much toned down on the night, so it's hard to compare them to other bands within the music industry. The lack of clothing and the lyrics of the songs are not as controversial as you might think. All the songs are their own and have personal meanings to them. They have their own instruments, and put on a really good show. They want the audience and people around them not bow down to the mainstream, to like yourself for who you are. It's hard to say if this is the case that the audience watching, does in reality, but they are both fearless on stage.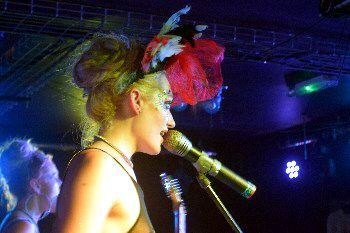 As for what they did on the night, we watched them do the duo's trade mark Voodoo Child during which a member of the audience drinks a secret drink. Also getting more audience participation, with an uncooked fish being given to an audience member who then had to bite and suck out an eye. The girl who did it seemed to enjoy it! They persuaded lads onto the stage to take shirts off, but despite the girls best efforts, no girls joined in. Then they got a Champagne bottle and sang one of their more controversial songs, as a lad sprayed the audience with it!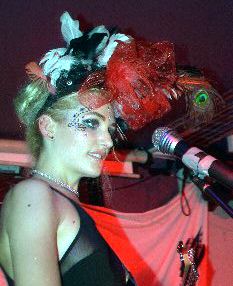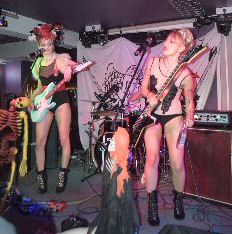 I have to salute them for putting on an interesting night.
The support acts included the venue owners band "Backlash" and the other was "Somos Muchos."

For more on this alternative, grunge band, see the Soap Girl's website.

We would love to know if you attended the event and what you thought of it. Please email us your views to:- News24@SouthportReporter.com.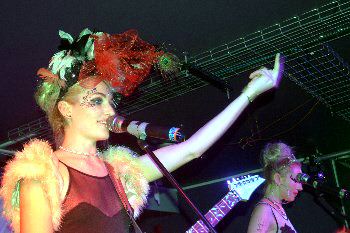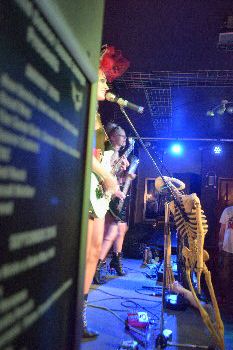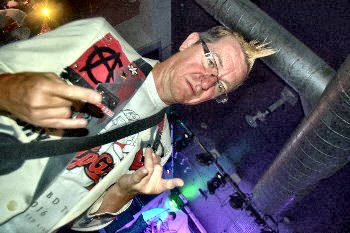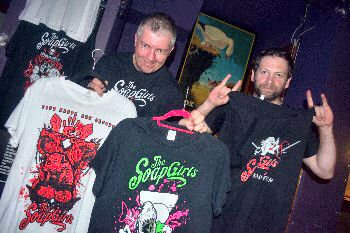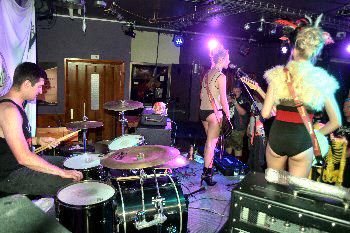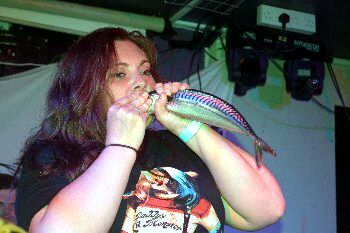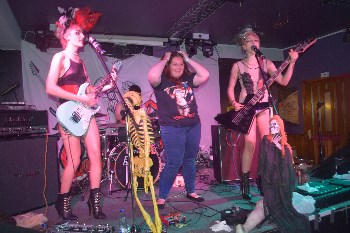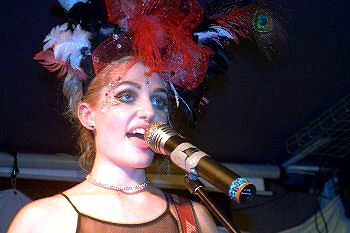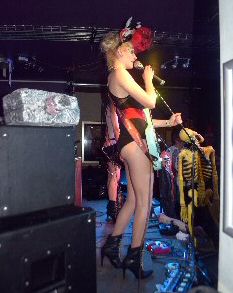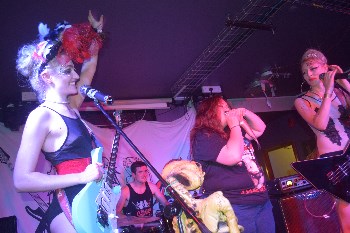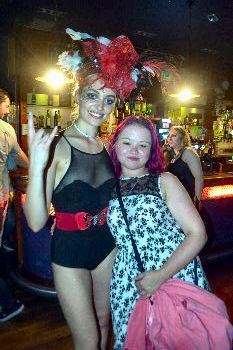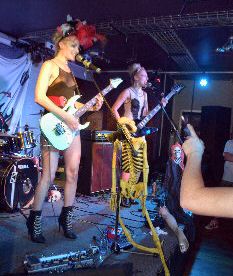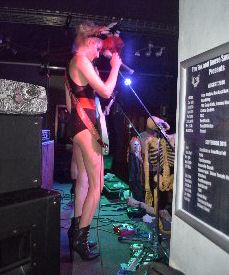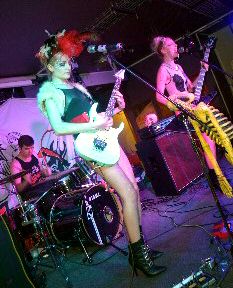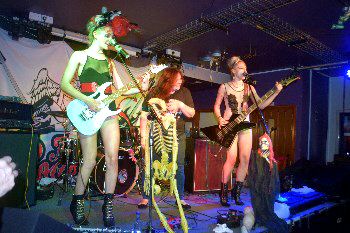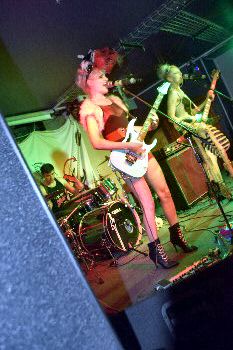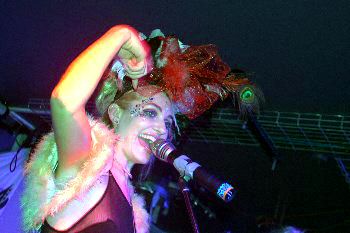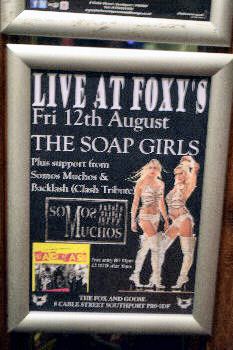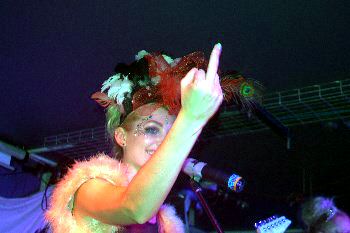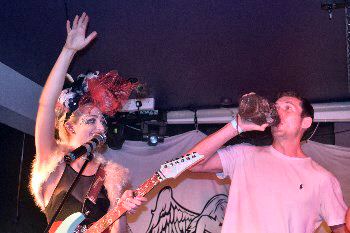 Remember you can order photographic prints from us. Help us keep this site online. Please don't brake our copyright by copying any of the text or images in this website, even if its only for 'personal use.'