Ryanair launches Liverpool to Bari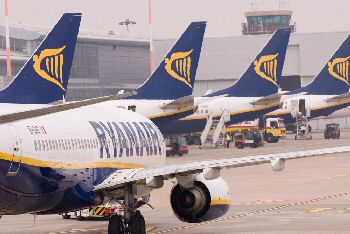 LIVERPOOL Airport is getting ready to play host to a new, twice weekly, schedule service, between Liverpool and Bari. The new route will be operated by Ryanair, beginning in March 2017.
Bari is a vibrant area, located on the entrance to the Adriatic Sea. It's regarded by many as the main gateway to Southern Italy's Puglia Region, but although the province might not be an important tourist destination, as of yet, it still has a lot to offer. The urban areas are located on the plateau Murgia, which slope almost constantly down to the sea and parts are noted as being like a maze. In the more historic parts, often you will find narrow streets that hide interesting things for you to discover, with parts of the area dating back to the 11th Century. Other attractions include the Roman Catholic, Bari Cathedral, constructed between the late 12th and 13th Centuries, the Promenade and picturesque old houses. It's also worth making a note that the Metropolitan City of Bari is Southern Italy's 2nd largest populated area, that not only has an international airport, but it is also has a major port, with connections to Greece, Albania and Croatia. The old City of the Port of Bari is built on a peninsula, with the new City located on either side of the peninsula.

Ryanair's Robin Kiely said:- "Ryanair is pleased to announce a new route from Liverpool to Bari, which starts in March 2017, with a twice weekly service, the 1st of our summer 2017 routes, with our full schedule set to be unveiled soon. Liverpool Airport customers and visitors can look forward to further improvements under Ryanair's 'Always Getting Better' programme that will include new digital features, new cabin interiors and even more low fares."

Robin Tudor, Head of PR for Liverpool John Lennon Airport said:- "This is yet another new route to be served from Liverpool and the only flight to Bari from the North West. It comes hot on the heels of Ryanair's news of flights to Marrakech from here, and gives the region's travellers an even greater choice of destinations from Liverpool."

Have you been or are you planning to go?
Please let us know what you think of this new Scouse travel connection, via emailing us to:- News24@SouthportReporter.com.
Talking of Scouse, did you know that the local foods in that area include:- Orecchiette, Sgagliozze, Zeppole and Pasticciotto?

LonelyPlanet.com says:- "If Lecce is the South's Florence, Bari is its Bologna, a historic, but youthful Town with a high percentage of students lending it a cooler and hipper edge." Do you agree?

Midge Ure has announced Autumn and Winter Tour for 2016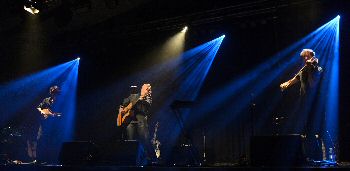 MIDGE Ure, the man behind the iconic 80's band Ultravox, co-creator of Live Aid / Band Aid/ Live 8 with Bob Geldolf and the man behind two of the biggest selling records of all time:- "Feed The World" and 'Vienna' announces a new tour for Autumn and Winter 2016. Midge Ure's atmospheric and glittering career has spanned over 3 decades as a former member of Thin Lizzy, Visage, Ultravox and the iconic Rich Kids with Sex Pistol Glen Matlock. As a solo artist, Midge has also been a tireless campaigner for:- 'Save the Children', has an OBE, multiple:- 'Brit Awards', 'Ivor Novello' awards and once came close to winning:- 'Celebrity Masterchef' whilst enjoying his cookery hobby. A multi platinum selling artist, Midge has a magic touch when it comes to writing hits that stand the test of time:- 'Vienna', despite only reaching number 2 in the charts remains one of the biggest selling records of it's year of release (1981) and last year was voted by Absolute Radio listeners as one of the most influential pop records of the 80's. 'Do They Know It's Christmas' is the biggest selling single in the history of the British Charts and his single:- 'If I Was' from his solo debut album:- 'The Gift' went straight in, at number 1. On the 2015 'Breathe' tour, Midge started thinking about revisiting some older material that he hadn't played for a very long time, including some of his lesser known albums tracks. He decided it would be a fun idea to play something from every album he has ever recorded right from his time in the Rich Kids, through to Visage and Ultravox, and his latest solo album:- 'Fragile', which was voted one of the top 10 albums of the year in 2014 by the Huffington Post. Of course to delight his audiences, he will also include a selection of his hits including:- 'Vienna', 'Fade to Grey' and 'If I Was' and voila we have 'Something From Everything.' The tour format will provide a framework of texture and diversity without detracting from the essence of the most important factor; the songs everyone loves!

Something from Everything Tour Dates:-

21 October 2016 - Stratford On Avon
04 November 2016 - Langholm
23 October 2016 - Liverpool
05 November 2016 - Durham
24 October 2016 - Salford, Manchester
06 November 2016 - Aberdeen
25 October 2016 - Bury St. Edmunds
07 November 2016 - Inverness
26 October 2016 - Stafford
09 December 2016 - Tewkesbury
27 October 2016 - Horsham, West Sussex
10 December 2016 - Exeter
29 October 2016 - Andover
14 December 2016 - Motherwell
30 October 2016 - Canterbury
15 December 2016 - Glenrothes
03 November 2016 - Milton Keynes
17 December 2016 - London
For socials, tickets and venues see:- MidgeUre.Co.UK.