Remembrance of Diana, Princess of Wales and All Road Crash Victims
ROAD crash victims are to be remembered in a special ceremony. RoadPeace NW are inviting those who have been bereaved or injured through road crashes, together with those who support them, to the remembrance event in the Lady Chapel of Liverpool Anglican Cathedral, St James' Mount, L1 7AZ, on Wednesday, 31 August 2016, starting at 2pm. If they wish, they can bring a photo of the person they are remembering so it can be placed in the chapel during the event.

The day marks the 19th anniversary of the death of Diana, Princess of Wales, in a road crash. It also marks the anniversary of the world's 1st motor vehicle death, that of Mary Ward in Ireland in 1869. Britain's 1st road death also occurred in August, when Bridget Driscoll was killed at Crystal Palace on 17 August 1896, with the Coroner pronouncing:- "This must never happen again." Since then, over half a million people have been killed in crashes in Britain and the current annual global death toll is estimated at over 1.3 million deaths. Such scale of loss has been described by Professor Danny Dorling, a patron of RoadPeace, as this century's biggest public health crisis with our roads the "open sewers of the 21st Century."

There will be a minute's silence during the ceremony. After the service people will go outside and five doves will be released in memory of loved ones, as each day, on average, 5 people are killed on Britain's roads.

Pauline Fielding, a trustee of of RoadPeace, said:- "We encourage anyone who has been bereaved or injured through a road crash to join us for this remembrance and the chance to support and talk to each other after the ceremony. We are thankful to those who support us and to those who are working hard to reduce the number of people killed on the roads of Merseyside."

The event will be attended by the High Sheriff, the Lord Mayor of Liverpool and other dignitaries, as well as representatives of the emergency services and organisations which deal with and support road crash victims. The RoadPeace helpline number is:- 0845 450 0355 and further information is available from:- RoadPeace.Org.
National Citizen Service Coffee Morning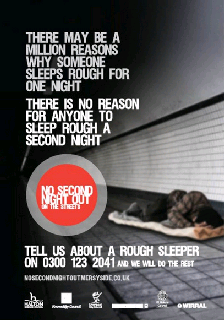 NCS change is a group of 15 teenagers from Sefton, who are wanting to make a change in the world by helping others. They will be hosting a Coffee Morning at Lucy's Coffee Shop, on Monday, 22 August 2016, from 9am to 12 noon. Please help support their cause in raising awareness and funds for the Whitechapel Centre.
(Lucy's Coffee Shop, Anchor Street, Southport, Merseyside, PR9 0UT)
An exciting new production "Stand by me!"
STAND by Me is the phenomenal musical revue of a group that helped to define Atlantic Records, inspired early rock and roll and were forerunners to both the black music movement in 1950's America and early Motown. The show explores through the music the challenges, controversy and conflicts via the course of a vast succession of over 50 hits over the last 6 decades. Well loved songs will transport you straight to Broadway, talk of growing up in 1950's Harlem and those heady days of Disco and the Northern Soul scene.

This fast moving show features some of Ben E King and The Drifters most well known hits including:- 'Under The Boardwalk', 'Save The Last Dance For Me', 'Saturday Night At The Movies', 'Up On The Roof', 'Can I Take You Home Little Girl', 'Love Games', 'There Goes My Baby', 'Dance With Me', 'Sweets For My Sweet', 'There Goes My First Love', 'When My Little Girl Is Smiling', 'On Broadway', 'Money Honey', 'Every night's A Saturday Night With You', 'Kissin In The Back Row', 'Come On Over To My Place', 'Down On The Beach', 'More Than A Number In My Little Red Book', 'Hello Happiness', 'Like Sister and Brother' and of course 'Stand By Me' among others.

The Drifters, were inducted into the Rock and Roll Hall of Fame in 1988, are one of the biggest selling, longest serving bands of all time having sold an incredible 214 million singles and over 114 million albums worldwide; this is their musical history told through the music alongside anecdotes of the former members on screen. The show features some of the original recording artists from the successful:- 'Stand by Me' album in 2015 now known as Othello. This will be stopping in Southport, on Saturday, 12 November 2016 at Southport Theatre and Convention Centre.

Edge Hill Press to launch first book at Edinburgh International Book Festival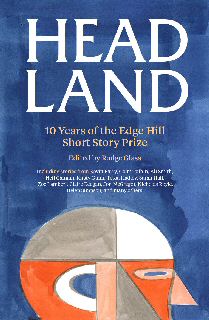 THE Edge Hill University Press is proud to announce it will launch its first publication Head Land at the upcoming Edinburgh International Book Festival, on Saturday, 27 August 2016.

A joint enterprise with Glasgow-based independent publisher Freight Books, Head Land is an anthology of previously shortlisted authors that have featured throughout the past 10 years of the University's Short Story Prize.

Including works by China Miéville, Neil Gaiman, Ali Smith and many more, the anthology will be launched at the Festival's Spiegel Tent with a panel discussion featuring contributors Kevin Barry (Dark Lies the Island), Kirsty Gunn (Infidelities) and winner of the 2016 Short Story Prize, Jessie Greengrass.

Rodge Glass, Co-Director of the Edge Hill University Press said that it is an honour to launch a book that showcases outstanding UK and Irish literary talent at one of the biggest book festivals in the world.

Rodge said:- "This time last year the Edge Hill University Press was just an idea. Twelve months later, we have our 1st publication, one that we're incredibly proud of. A glance down the list of contributors to this book highlights the sheer talent of writers across the UK and Ireland, and Head Land is all about spreading the word about this strong, growing tradition. During the process of developing the book we have also been able to ensure Edge Hill students get meaningful experience in the publishing industry in all fields from event management to author liaison and copy editing to press. There's no better platform than the Edinburgh International Book Festival to celebrate both the new Edge Hill University Press and Head Land itself. The Festival is one of the very finest of its kind in the world. It's where writers and readers come to explore the best in contemporary literature, and to find new literature to love. When we started this project, Edinburgh was where we wanted to be on publication day, and on Saturday, 27 August 2016, we'll be there to raise a glass and introduce Head Land to the literary world."

The Edge Hill University Press will publish another three books throughout the next three years. The initiative builds on the University's already established literary profile which includes the nationally recognised Edge Hill Prize for the Short Story. Recently celebrating its tenth year, the Edge Hill Prize is the only UK award that recognises excellence in a published collection of short stories.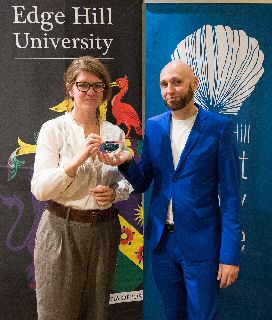 The Edge Hill University Press also offers internships to 6 Edge Hill students per year which see the students assigned a variety of roles working alongside the Freight Books team, giving them real publishing industry experience.

Adrian Searle, Publisher at Freight Books said:- "Freight Books has been delighted to partner with Edge Hill, and this prestigious anthology contains some of the most exciting and dynamic authors writing in the UK today. Edinburgh International Book Festival is the perfect place to launch the book and Edge Hill University Press into the world with a bang."

The Press has plans to hold similar Head Land in conversation evenings in Manchester, on Wednesday, 28 September 2016, and at Edge Hill University, on Tuesday, 22 November 2016, for members of the public and media.
EHU Press is led by Edge Hill academics Dr Rodge Glass and James Byrne. Rodge is Senior Lecturer and Creative Writing Programme Leader as well as a novelist, short story writer, biographer and editor. Poet, editor and translator James Byrne lectures in Creative Writing.