Last day for the 2016 season, at the Life Boat Cafe, Formby
Photos and report by C Trollope.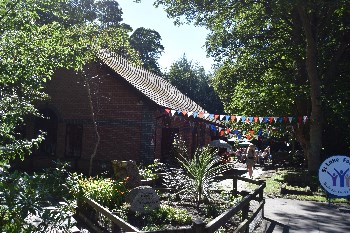 ON a lovely English summer's afternoon, at St Luke's Church, in Formby, Merseyside, the birds were softly singing and the odd squirrel, along with some rabbits, livened up the grave yard and surrounding woodland. Sitting outside, in the shade of the woods, by the side of the bustling meeting Room, afternoon tea was being partaken by visitors on a bustling Monday August Bank Holiday (29 August 2016). A team of volunteers were hurrying back and forth while a small, but talented music group, played delightful tunes to the please the partakers of the home cooked wares. All the proceeds from the past Fridays', and Saturdays', including the various bank holiday Mondays' since Easter, will go into the Church funds for good causes like this Queenscourt Hospice and a carpet fund. One can but admire those dedicated cooks, washer uppers and servers who so diligently made the Life Boat Cafe, once again have a successful season of community help for locals and visitors to the woods. Well done all of you, and thank you for your efforts. We are looking hopefully forward to the same again in 2017.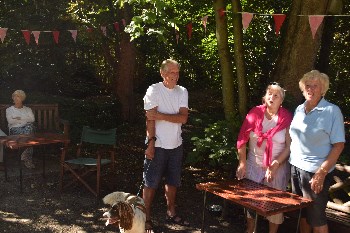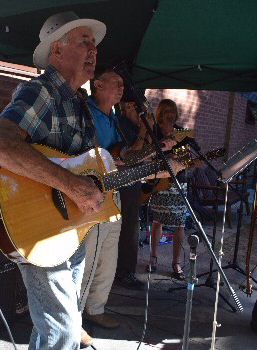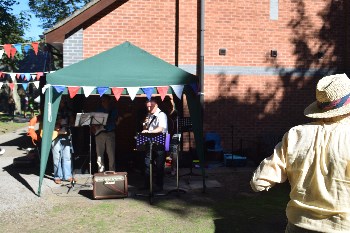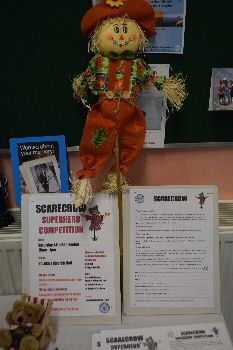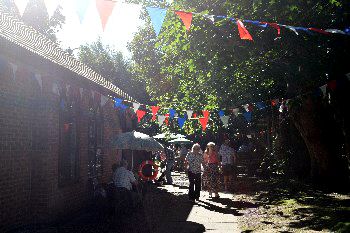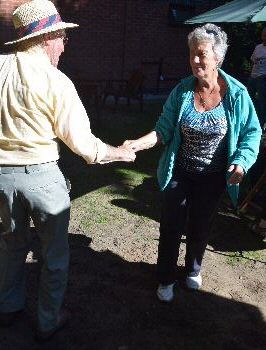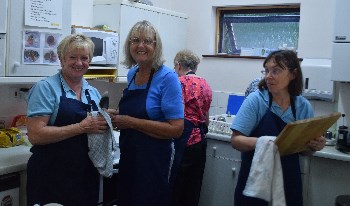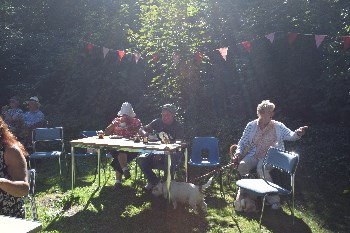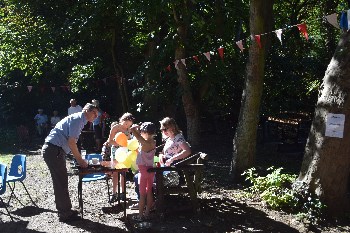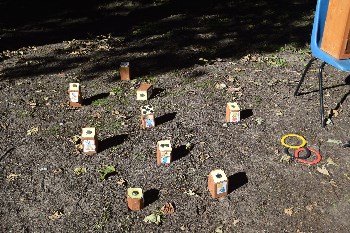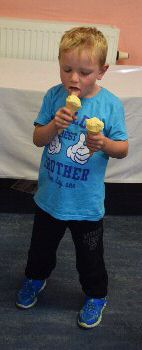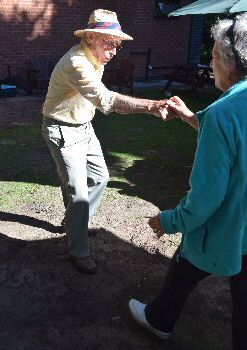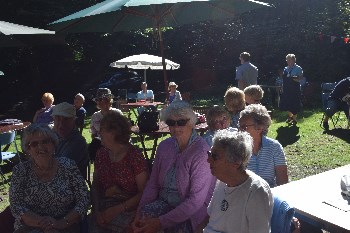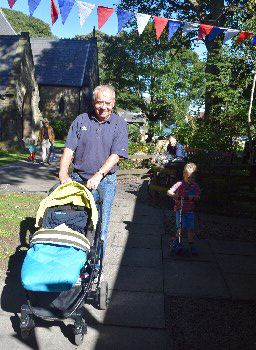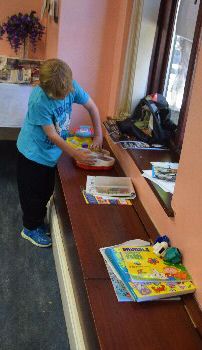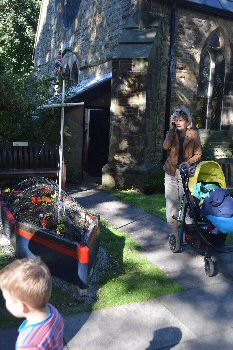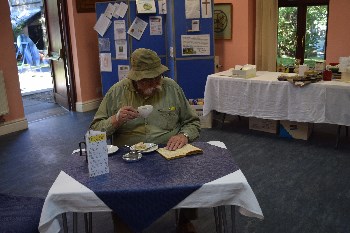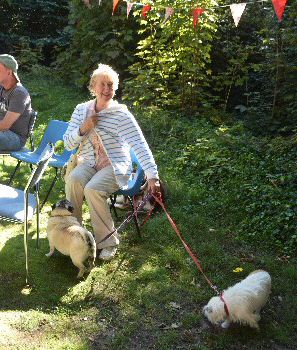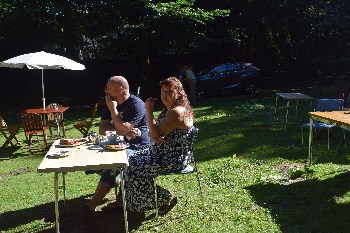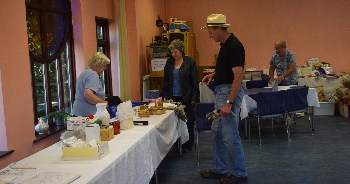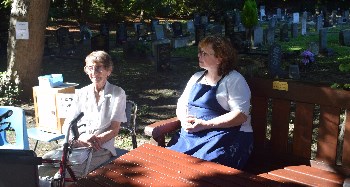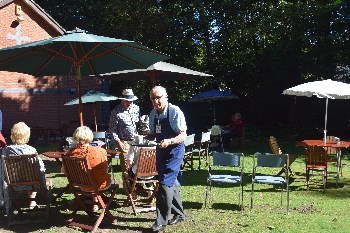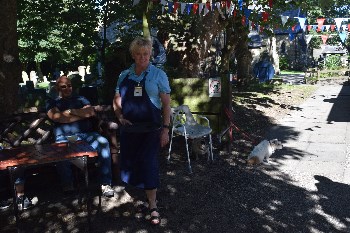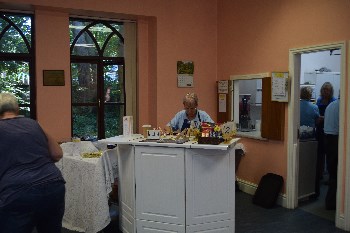 Remember you can order photographic prints from us. Help us keep this site online. Please don't brake our copyright by copying any of the text or images in this website, even if its only for 'personal use.'