PCC welcomes public satisfaction with Policing, but warns of impact of cuts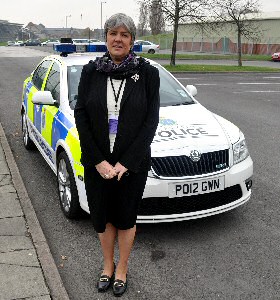 MERSEYSIDE'S Police Commissioner has welcomed the news that more than ⅓ of people are satisfied with policing in a new report published recently, but has warned of the impact of Government cuts.

Jane Kennedy was responding to Her Majesty's Inspectorate of Constabulary's (HMIC) research report Public Views of Policing in England and Wales which considered the views of more than 25,000 people.

The Ipsos Mori survey found that 76% of people are satisfied with the Police, with people being twice as likely to speak positively about their local Police as negatively.

Jane said:- "I welcome the results of this survey which demonstrate that the majority of people are pleased with the service they receive from the Police and feel safe in their area. These figures mirror the findings of the Office of National Statistics (ONS) released in March which found that overall confidence in the Police is the highest it has been in 10 years, at 78%. It is testament to the commitment and dedication of the hard working men and women who wear the uniform every day that public satisfaction has increased. This is in spite of government cuts to the number of Officers, PCSOs and staff. Unfortunately, the impact of these cuts is clearly evidenced by a ⅓ of people across England and Wales who say they have not seen a Police Officer on patrol over the last 12 months. Here on Merseyside, the Chief Constable and I are working very hard to protect the visible, accessible Neighbourhood Policing style tell us matters to them. We are investing in Community Police Stations, we recently recruited 200 new officers and our Neighbourhood Policing teams continue to tackle priority issues for their communities. The sad reality is that the Government is still expecting Merseyside Police alone to make savings of a further £25m over the next 5 years and, if these cuts continue, they will not be able to deliver the same level of service that people have come to expect and deserve. Evidence from this survey shows that people who have contact with the Police and are kept informed are far more likely to feel confident. It is yet further proof that the Government needs to invest in, not cut our Police Service."

You can read the full report online.
Memorial Stone to Honour VC
A Memorial stone is to be unveiled in honour of a Liverpool soldier who was awarded the Victoria Cross after he displayed "most conspicuous bravery."

Sergeant David Jones was awarded the honour for his actions at Guillimont in the Battle of the Somme, on 3 September 1916.

The citation for his award read:- "For most conspicuous bravery, devotion to duty, and ability displayed in the handling of his platoon. The platoon to which he belonged was ordered to a forward position, and during the advance came under heavy machine gun fire, the officer being killed and the platoon suffering heavy losses. Sergeant Jones led forward the remainder, occupied the position, and held it for 2 days and 2 nights, without food or water, until relieved. On the 2nd day he drove back 3 counter attacks, inflicting heavy losses. His coolness was most praiseworthy."

On 6 October 1916 Sgt Jones was told he was to be awarded the VC and was given the choice of returning to England to receive the medal or to go into action the following day. He chose to go into action and was killed at Bancourt, on 7 October 1916. He is buried at Bancourt British cemetery.

His widow was presented with his VC at Buckingham Palace by King George V, in March 1917.

David Jones was born in Hutchinson Street in 1891. He attended Heyworth Street School and before the outbreak of war worked as an apprentice coachbuilder with J. Blake and Co Motor Company.

A memorial stone in his honour will be unveiled by the Lord Mayor of Liverpool Councillor Roz Gladden, on Saturday, 3 September 2016, at 11am, in Whitley Gardens, Shaw Street, next to the memorial dedicated to the 8th The King's Regiment.

Members of Sgt Jones' family and military representatives will be present at the ceremony.

The memorial stones are a national scheme run by the Department for Communities and Local Government which will see every World War One Victoria Cross recipient remembered.

Councilor Gladden said:- "This is the 2nd memorial stone which will be unveiled in matter of weeks for Liverpool men who were awarded VCs at the Battle of the Somme, which illustrates not only their outstanding bravery, but the terrible toll that battle took. David Jones was an extremely brave young man. A newspaper report of the time described him as '1 of those quiet and unassuming men who, under the test of exceptional circumstances, reveal a gift of leadership and an almost unsuspected courage.' I am extremely pleased to unveil a memorial in his home City, which will ensure that his bravery and sacrifice is recognised."

Sgt Jones' VC is housed at the Museum of Liverpool and members of his family have been invited to visit the museum, following the ceremony to view it.

My Car Check reveals 10 cars most likely to have been written off
ANALYSIS of My Car Check data for the 1st ½ of 2016 has revealed the UK used cars most likely to have been written off. Nearly a ¼ (23.67%) of all searches returned a write off warning, with the riskiest models being the Peugeot 208 Active and the Ford Fiesta Edge 60.

Write off warnings as a proportion of searches are as follows:-

► 1st - Peugeot 208 Active - 48.65%
► 2nd - Ford Fiesta Edge 60 - 48.57%
► 3rd - Vauxhall Corsa Limited Edition - 40.60%
► 4th - Honda Civic Es I-vtec - 40.00%
► 5th - BMW 116d Efficient Dynamics - 38.89%
► 6th - Nissan Note Acenta - 38.71%
► 7th - Ford Fiesta Edge - 38.46%
► 8th - Nissan Micra S Auto - 37.84%
► 9th - Vauxhall Corsa Sri - 37.74%
► 10th - Vauxhall Corsa Sxi Ac - 37.74%

Source:- MyCarCheck.com (models with minimum 30 checks between 1 January and 30 June 2016)

Head of My Car Check, Roger Powell, said:- "Any previously written off vehicle must be viewed with caution, especially when inspecting the quality of repairs. The implications of being involved in a further accident in a car which has not been properly repaired don't bear thinking about. Even leaving the safety aspect aside, previous write offs should generally cost a lot less than a like for like non accident damaged vehicle. In a survey a couple of years ago, 79% of My Car Check customers said they wouldn't buy one. The flipside is that some buyers are happy to look at category C or D write offs and use the data to push for a price reduction."

With information from the police, DVLA, insurers and finance houses, My Car Check holds comprehensive data on every vehicle on UK roads; things that buyers should be aware of before making an offer.

CDL Vehicle Information Services, which owns My Car Check, performs over a million look ups a day for companies including:- Auto Express, Compare The Market, Go-Compare, Money Super Market, Swift Cover, Tesco and What Car?
'Liver Birdsong' - The Liverpool Blitz Musical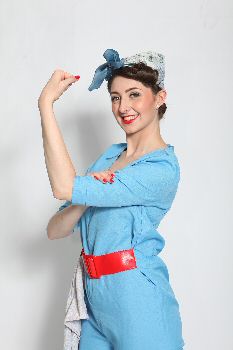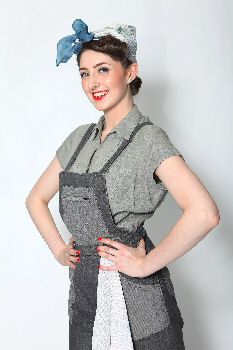 BIRDSONG Live Productions CIC is delighted to announce the casting for the forthcoming world premiere of its new British Musical:- 'Liver Birdsong - The Liverpool Blitz Musical.' The production, which commemorates the 75th Anniversary of The Blitz will run at the Epstein Theatre, Liverpool, this Autumn. Liver Birdsong receives its debut in the City in November, to remember The Blitz, when Liverpool was bombarded by the German Luftwaffe during World War II. It runs from Tuesday, 29 November 2016 to Saturday, 3 December 2016. The show is produced by Birdsong Live Productions CIC, who are father and daughter team Tony Bradley and Rebecca Myers. Liver Birdsong is their 1st joint venture into professional musical theatre, although each has a background in theatre, music or TV. This emotionally charged and heart warming musical is packed with 18 brand new songs, delivered by a professional musical theatre company and a live band. Following months of rigorous searching and auditions the cast and main creative team are now in place. The cast selections covered an intensive 3 week period, from the more than 50 professionals who made it through to the final auditions. The cast features:- Kate McHenry who plays 'Maggs Williams', Katie Burke as 'Daisy Mae Beech', Sophie Gaudie as 'Carla Evans', Rachel Jones as 'Cockney' Lil Ford, Corey Rumble as 'Hal Brandon', Tom Sentia as Chad Tyler, Michael Bailey as 'Red Ted' Forsythe, Miles Walker as 'Lawrence Gale', Chloe Fay as 'Ira Jones', Mia Molloy as 'Mrs Williams', Natalie Dignam as the contemporary dancer and Ben Keith as the narrator.

Writer/producer Tony Bradley comments:- "We are absolutely thrilled by the calibre of the professional cast we have managed to secure for Liver Birdsong. They are an incredibly talented group of 12 musical theatre professionals, some with experience in the industry, over many years, and others just starting out. Alan Moore (Musical Director), who many will know from shows and pantos at The Epstein and across the North West and Natalie Dignam (Choreographer), who runs her own dance school in Cronton and teaches at Liverpool Theatre School, really put everyone through their paces. At one audition, we had to say good bye to 13 professionals after the dance audition alone! But, together with our experienced Director, Jodie Marshall (A Mind Apart, Sheffield), Rebecca and I are blown away by the talent we've assembled. It is going to be a great, great show; a must see! We are so excited now the final cast is in place!"

The musical is set on the night of 28 November to 29 November 1940, in the early phase of the Liverpool Blitz. The events of that night were, later, described by Winston Churchill as:- "the worst single (civilian) incident of the war." It involved a direct hit by a parachute bomb on Durning Road Air Raid Shelter near Edge Lane, which killed 180 people. Join the 'Liver birds' – Maggs, Carla, Daisy Mae and Lil from Kirkby Munitions Factory; as they battle not only the Nazis, but also their own threats, fears and jealousies. Will they overcome their troubles and find hope? Although the production is entirely a work of fiction, it is based on the facts of that night and the 1st hand experiences of women; much like the 4 'Liver birds' in the show; from 1 of Britain's largest wartime munitions factories. Liver Birdsong combines broad comedy, poignant tragedy and the musical styles of 1940, into a compelling mix that will have the audience roaring with laughter and searching for their hankies. So book your tickets now! To book tickets call:- 0844 888 4411, visit:- EpsteinLiverpool.Co.UK or book in person at the Theatre's Box Office.