A new relationship blooms with Liverpool PR firm and the Southport Flower Show
SOUTHPORT Flower Show has appointed Liverpool based creative agency, Liquid, as its design and marketing partner for the 2017 show. Liquid be boosting the Southport Flower Show's brand and growing awareness of the event for the 2017 show, throughout the UK.

"Southport Flower Show is a stand out calendar event in the North West. Each year the event offers something unique and exciting for families, so we're very much looking forward to working closely with Southport Flower Show to ensure 2017 will be its most successful year to date. We are keen to fulfil both the strategic and creative elements of the brief, meaning it's a fantastic project for the whole Liquid team to become involved with over 2017." said Liquid, Executive Creative Director, Steve McGauley.

Ray Roukin, General Manager of Southport Flower Show said:- "We are incredibly excited to be partnering with such a creative team for 2017. The team stood out during the pitch process, thanks to their imaginative and inspired ideas on how we can improve direct communication and engage the local community. Liquid has been tasked with reviewing all our existing marketing material, including our social presence and website in the run up to the 2017 show. This means we'll be able to create an individual yet integrated visual style for the brand going forward."

Southport Flower Show is the UK's largest independent flower show, attracting over 50,000 visitors every year. Hosted at Victoria Park, the event boasts show gardens, floral competitions, a standalone food festival and celebrity guests across a 4 day event.
Learn Basic RYA Navigation and Seamanship skills a Greenbank High School!
Picture by Pat Regan

Ahoy their have you ever wanted to be able to sail or charter a boat abroad and don't know where to start?

SET a course for Greenbank High School, Hastings Road, Southport for September 2016, were Paul Harrisons, from Seavoice Training, is ready to welcome you on board a 10 week, theory course, in Basic RYA Navigation and Seamanship.

This course is a foundation course ideal for anyone new to boating or for skippers who are a little rusty and would like to refresh their Seamanship skills. On completion of the course you will receive a Royal Yachting Association ( RYA) certificate of completion.

The course starts, on Tuesday, 20 September 2016, 7pm to 9pm, duration of the course is 10 weeks (Tuesday evenings). For further details about this course please call Paul Harrison at Seavoice Training on:- 01704 571903 or Book the course online.

Click here to down load our flyer...

...This is an Advert...

Birkenhead Park to host the Chinese State Circus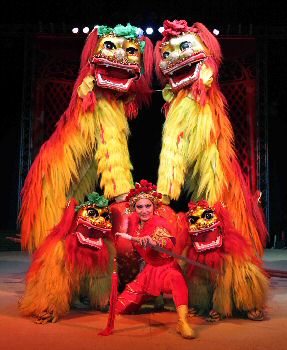 THE incomparable Chinese State Circus will be playing at Birkenhead Park, from the Friday, 23 September 2016 to Sunday, 2 October 2016, in its fully heated big top venue.

The internationally acclaimed Chinese State Circus is to returning to the UK after a break of three years returning to its roots in an innovatively spectacular new production called:- "Dynasty."

Breathtaking in its simplicity, "Dynasty" projects into a contemporary setting an art form that has thrilled audiences for more than 2,000 years where low tech everyday objects are transformed into hi tech acrobatic equipment. Hurtling porcelain jars... dynamically spinning plates... balancing upon gigantic pyramids of tables and chairs framed by the delicate strands of silk supporting cascading aerialists.

You cant miss your opportunity to the stunning world class Chinese acrobats, aerial artistes and jugglers interact with the super human physical skills and dexterity of the masters of martial arts; the legendary Shaolin Warriors.

The nonstop action from start to awesome finale as thrill follows thrill is set to a soaring musical score accompanied by the rhythmic beats of Chinese percussion. Its outstanding acrobatic achievement that could until now could only be created video through special effects; yet performed live in front of an audience what seems impossible becomes a reality. It is what has earned the Chinese State Circus the accolade "incomparable."

The history of the Chinese State Circus spans 25 years when it was conceived by Creative Director Phillip Gandey who became the first Circus Director in Europe to obtain permission from the Chinese Cultural authorities to be allowed to tour a Big Top production of his own creation performed entirely by Chinese acrobats.

Phillip has spent a considerable time travelling extensively throughout China to select the very best circus artistes who will not only be worthy of continuing the proud and unequalled tradition of acrobatic excellence in the Chinese State Circus, but also be capable of raising the "incomparable" standards to even higher contemporary heights. Phillip said:- "In our latest production we have returned to the pure and honest perfection in acrobatics upon which our reputation is based. We have the world class artistes capable of performing the excellence required. In 'Dynasty' we have created a show with:- no gimmicks...no fakes...no retakes...quite simply...the incomparable Chinese State Circus."

For more information visit:- ChineseStateCircus.com.
Deceased estates notice - Lilian May Jackam
Pursuant to the Trustee Act 1925, any persons having a claim against or an interest in the Estate of Lilian May Jackam (also known as Lillian May) Jackam (Deceased), late of Birch Abbey Rest Home, 55 Alexandra Road, Southport, Merseyside, PR9 9HD, UK, who died on 04/10/2018, are required to send particulars thereof in writing, to the undersigned Solicitors, on or before 24/05/2019, after which date the Estate will be distributed having regard only to claims and interests of which they have had notice. Churches Solicitors, 12 High Street, Fareham, Hampshire, PO16 7BL, UK. Ref:- 'T553015.'
..Paid Advert..
Contact us:-
(+44) 08443 244 195
Calls will cost 7p per minute, plus your telephone company's access charge.
Calls to this number may be recorded for security, broadcast, training and record keeping.

News24@SouthportReporter.com
4a Post Office Ave, Southport, Merseyside, PR9 0US, UK


Our live Southport Webcam image above.
To see it live, please click on image.

Event Notices

More events that are taking place on Merseyside can be found on our Event Listings Calendar.

Click on here to see our event calendar.
Are you going to this event? If you are please let us know what you thought of it!

These are our other websites within the Southport & Mersey Reporter Network.

Mersey Reporter

Formby Reporter

Liverpool Reporter

Southport TV
| | |
| --- | --- |
| | © - Southport Reporter® is the Registered Trade Mark of Patrick Trollope |
..