Charity Reveals UK's Ultimate Sea View at Crosby Beach, Liverpool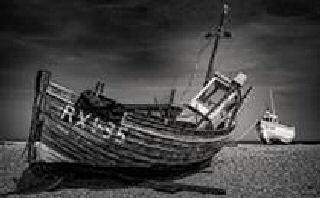 THE winners of a national photography competition to find the UK's ultimate sea view have been revealed by 1 of the UK's oldest maritime charities, the Shipwrecked Mariners' Society.

With almost 800 entries from all across the UK, the judges faced a difficult decision in choosing this year's winner, but unanimously picked as the overall winner amateur photographer David Lyon's dynamic photograph of the sea overwhelming a ferry entitled:- 'Nice day for a Cruise' taken in Newhaven, East Sussex.

The competition was judged aboard the HQS Wellington in London, by a prestigious panel of media and maritime experts, including:- the picture editor at the Sunday Times, Ray Wells, picture editor at the I, Sophie Batterbury, senior features writer at the Amateur Photographer magazine, Oliver Atwell, and the chief executive of the Shipwrecked Mariners' Society, Commodore Malcolm Williams.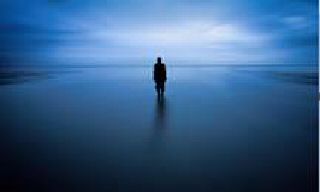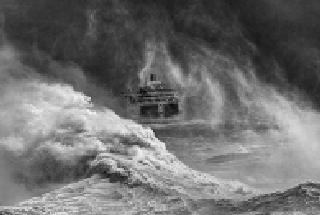 Winners were also named in 4 categories:-
People and the Sea category: Rev Dr Richard Hainsworth – 'Solace' Crosby Beach, Liverpool.

Ships and Wrecks category: Alex Iacobet – 'Forgotten' Dungeness Beach, Kent.

Coastal View category: Rev Dr Richard Hainsworth – 'Talacre Lighthouse', Wales.

Industry category: Alan Warriner – 'Beadnell Harbour', Northumberland.
The Society, which provides financial support to former seafarers and their dependents, was on the lookout for images of ships, harbours, ports, wrecks, seafarers and seascapes. The competition ran from the Society's new website, and across social media.

David Lyon, as overall competition winner, will enjoy a 7 day Mediterranean cruise for 2, kindly donated by MSC Shipping Company.
All winners will have the opportunity to attend the 177th Annual General Meeting of the Society, in October 2016, where their work will be showcased and they will meet those involved with the charity.

On the overall winning image, Ray Wells commented:- "All the judges were struck by this image because it almost looks like an engraving. David was one of the very few photographers to capture the true power of the sea and the difficulties seafarers encounter at work."
On the Ships and Wrecks category winner, Oliver Atwell said:- "I like that Alex has removed the colour in his picture. This prevents the viewer from being distracted and makes them engage with the photograph on a narrative level, observing closely the textures and forms."

Commodore Malcolm Williams said:- "We created the competition with the aim of finding an image that best portrays our country's enduring relationship with the sea, in order to raise awareness of the Society's work. We have had some outstanding entries from across the United Kingdom which not only encapsulate that enduring relationship, but also acted as a platform for people to celebrate their own special piece of our coastline. The judges had a very difficult task."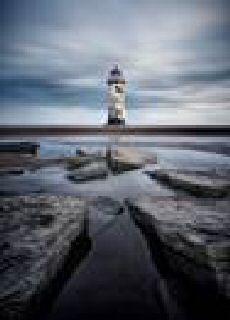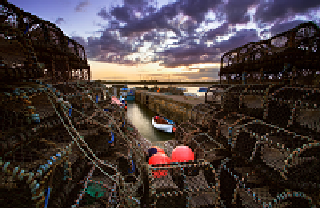 The Society produced a special video of the judging process, which can be viewed online.

Now in its 177th year, the Shipwrecked Mariners' Society provides financial assistance to fishermen, mariners and their dependants who are suffering hardship, whether due to accident, ill health, unemployment or in retirement after a life spent working at sea. In 2015 the Charity handled over 500 new applications for assistance and distributed £1.4 million in 2,000 cases of need.
Cycle to Work and win with national initiative
RESIDENTS are being encouraged to try out their pedal power as part of the national 'Cycle to Work Day' on Wednesday, 14 September 2016.

'Cycle to Work Day' aims to highlight the benefits of cycling as a transport choice and encourages people to cycle more often. It attracted over 1 million people to take part across the country in 2015.

This year (2016), Wirral Council's Business Travel Solution's team is providing an even greater incentive for local people and businesses to get involved. They are offering £150 of Love2shop vouchers as prizes for those who take part.

The prize draw is open to both residents and businesses. All individuals must work in Wirral and businesses must have premises in Wirral.

Individuals who want to get involved and be in with a chance of winning a prize will need to:-
Make a pledge to get on their bike through the Cycle to Work Day website.

Email Business Travel Support - bts@wirral.gov.uk - for a link to a survey.

Then cycle to work, on Wednesday, 14 September 2016!
Businesses who encourage their staff to get involved can win a ½ day 'Dr Bike' event for their organisation. The events are held by trained mechanics or enthusiastic cyclists who perform health checks on bikes and will come out to your business to perform the checks on your employees' bikes. Businesses have the chance of winning for having the most miles cycled by employees, having the most amount of new cyclists at their company and for providing the best photo of the day.
To take part businesses should contact the Business Travel Support team by email for more information, to receive a link to a survey and a mileage spreadsheet for their teams.

Wirral Council's Business Travel Support team work to encourage more sustainable methods of transport that are good for individuals and the environment. There are also prizes are also available from the official Cycle to Work Day website, where you can find out more information.

Plans for new Merseyside Police Headquarters unveiled

MERSEYSIDE'S Police Commissioner has agreed in principle to build a new Police Headquarters on a key gateway into Liverpool. Following a year long evaluation of all the options, Jane Kennedy's preferred choice for the future of Merseyside Police Headquarters is to develop a new purpose built Headquarters on a site on Scotland Road in Everton ward. Even by conservative estimates, building a new Headquarters will be £780,000 cheaper than refurbishing the existing Police Headquarters in Canning Place. A more efficient and environmentally friendly new build Headquarters will also be £380,000 a year cheaper to run and maintain, helping the organisation to save £15.5m compared to the cost of keeping Canning Place over the next 40 years.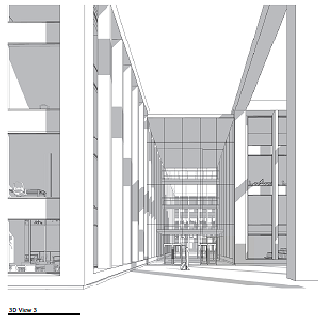 The new Headquarters will consist of a 4 storey building with a single storey annex, housing nearly 850 Officers, PCSOs, and staff in largely open plan Offices, as well as providing meeting rooms, a lecture theatre and break out spaces. It will be located on a predominantly brownfield site, largely owned by Liverpool City Council and bound by Scotland Road, St Anne Street and the approach road to the Queensway Tunnel. It is also adjacent to the Force's existing St Anne Street site. The announcement comes after a detailed and extensive study to identify the most cost effective and efficient solution to address the existing issues around Merseyside Police's current Headquarters in Canning Place, which was built in 1977 and is in urgent need of essential repairs and maintenance work. As part of this process, the Commissioner asked each of Merseyside's five local authorities to identify any potential sites for the development of a new Police Headquarters. The 13 sites where put forward by the Councils were assessed and scored alongside an additional 31 privately owned sites identified by the Force and their external consultants. The top 5 of these sites were then evaluated in more detail, with the Scotland Road site being identified as the best possible alternative to Canning Place. A further independent feasibility study was then carried out to compare the costs and benefits of carrying out a major refurbishment of Canning Place against developing a purpose built site on Scotland Road. It has always been understand that maintaining the status quo was not an option.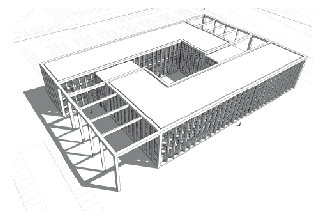 Jane said:- "It has been a complex and thorough process to get to the position where I can make this decision. Extensive evaluations have been undertaken which confirm that building a new Headquarters on Scotland Road is the most effective, efficient and economical way to ensure that Merseyside Police is able to tackle crime and protect our communities now and for years to come. Sadly, I have no option, but to act. Canning Place has been a loyal servant to the Force over the last 40 years and there is no doubt it boasts a good location, but it is now of an age where expensive repairs and maintenance work are urgent and essential. It is old, inefficient and its structure and layout are no longer fit for purpose. The lighting and ventilation are poor and the car park needs major structural work. Simply put, it is not in a fit state to serve the men and women who put on the uniform every day. Building a new Headquarters is the common sense approach to ensuring that Officers, PCSOs and staff have the right environment and facilities to serve our communities. Not only is it cheaper to build a new Police Headquarters than to refurbish the existing building, it will also be cheaper to run and be fit for modern ways of working. This is a long term investment which, over the next 40 years, will save the Force more than £15.5m in comparison to undertaking a major refurbishment of the existing premises in Canning Place. All being well, a new build will also be ready 6 months faster, hopefully opening its doors in May 2020. There is already considerable commercial interest in the Canning Place site. By selling it, alongside Allerton Police Station, we hope to recoup at least £9m towards the cost of the new development. It will also open up that part of the city for further regeneration. This decision is just the 1st step in a long process. We still need to obtain planning permission and, if that is agreed, we will then purchase the land in Scotland Road. We believe this is the right step to take at the right time to save Merseyside Police vital funds and ensure the Force is equipped in the best possible way to fight crime for decades to come."

Merseyside Police Chief Constable Andy Cooke said:- "The new building will provide a Headquarters for the force, that's modern and fit for the purpose of Policing Merseyside. In any decision made, our communities come 1st. The new site Offers the most economical way to ensure we are able to continue serve the communities of Merseyside for years to come."

Building a new Headquarters, including purchasing the land, will cost £44.63m, but, even by conservative estimates, this figure is reduced to £35.58m through the sale of Canning Place and Allerton Police Station. It will also allow a number of smaller, leased buildings to be vacated. This compares to a total cost £36.36m for the refurbishment of Canning Place, including the expense of a 'double move' which would be required to temporarily move all staff to an alternative location before moving them back once the work is completed. Further yearly savings of £380,000 will also be made on the running and maintenance costs of a new build Headquarters in comparison to refurbishing Canning Place. The new Headquarters will also be designed to increase efficiency through open plan working and hot desking, improving performance and work flow. Also included within the plans is a multi storey car park with a total of 578 spaces to ensure there is no impact on the access or parking needs of nearby residents and businesses. Following today's decision, the Force's estates and facilities team will work with public sector owned built environment specialists SCAPE and Wilmot Dixon to design and plan the entire process up to the point of starting work. It is intended that a submission for planning permission will be submitted in May 2017. If approved, it is expected that work will begin in January 2018 and be completed in May 2020. Included within the proposals are a number of social value targets, including 600 weeks' work for apprentices and student workshops for nearly 700 people. The development of Headquarters is a key element of the Commissioner's strategy to transform the Force's stations and buildings over the next 10 years to provide better facilities and save £2.5m every on the annual running costs which can be directed into keeping Officers on the beat. This decision comes after a meeting of the Police and Crime Panel, the body which scrutinises the Commissioner's work, at which she updated them on her plans.