Wirral 10K / Wirral Half Marathon / Whistle Stop Tour Of Wirral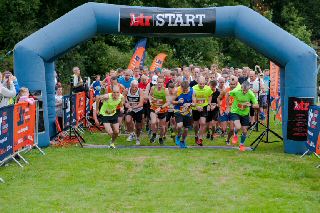 WIRRAL'S parks, coastline and beaches will be alive with the sound of running shoes pounding the pavements across the peninsula, for a running series featuring 3 race events. Hoylake based organisers BTR is hosting a hat trick of races starting this Friday (9 September), with events taking place in Arrowe Park, Thurstaston, Birkenhead Park and New Brighton featuring over 2,000 runners. 1st up is the BTR Whistle Stop Tour Of Wirral, which consists of three races over 3 days covering 26 miles. It takes place over Friday, 9 September to Sunday, 11 September 2016.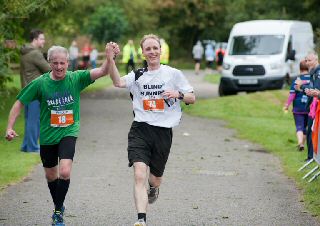 This is followed by the award winning BTR Wirral Half Marathon and BTR Wirral 10K, on Sunday, 11 September 2016, for the 4th consecutive year. Entries for both races are still open. The 10K and half marathon races start in Birkenhead Park at 9.30am. The picturesque route will take runners along the Wirral coastline to Fort Perch Rock, before finishing at The Dips in New Brighton. The Half Marathon runners also follow the 10K route, they then continue to Leasowe before returning to cross the finish line at The Dips.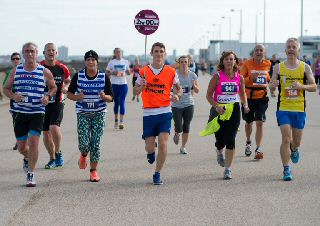 Returning for a 2nd year, the 'Whistle Stop Tour Of Wirral' is capped at 350 places and sold out 2 months ago. The challenge was added to the BTR portfolio last year following the growing success of the 6 race, 52 mile Tour Of Merseyside, which also features 2 races in Wirral. The challenge starts this Friday (7pm start) with a fast 5 mile race at Arrowe Park, followed by a challenging 8 miles multi terrain at Thurstaston and along the beach and Wirral Way on Saturday (10am start). The runners then join the main field on Sunday and participate in the Wirral Half Marathon. Collectively, the BTR Wirral Half Marathon/10K was named Event Of The Year 2015 at the Wirral Tourism Awards, when judges praised its high levels of customer service, growth, quality standards and media coverage. It has continued to grow and now features the Whistle Stop Tour Of Wirral.
BTR Liverpool is the leading independent organisation for creating, managing and delivering headline race events across Liverpool City Region. Its growing portfolio includes the Vitality Liverpool Half Marathon; Mersey Tunnel 10K and Liverpool Santa Dash.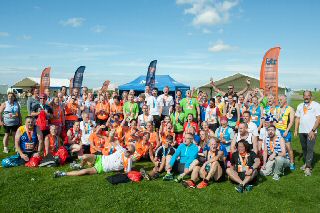 BTR Race Director Alan Rothwell commented:- "This weekend's races will challenge, inspire and empower the runners to really test themselves. Wirral lends itself to hosting running events of varying distances and terrains, so again we're delighted to be showcasing the locations through some of our key race events. The Wirral 10K is ideal for runners starting to increase race distances. The 10K and half marathon routes are fast and flat, and will also give experienced runners an excellent environment to chase a personal best time. There is a lot of excitement and anticipation amongst the 350 Wirral Tourists taking on the 26 mile race series, the varying terrains are a challenge alone. I'd encourage spectators to come along to New Brighton on Sunday to cheer on the runners as they cross the finish line to complete the 10K, half marathon and Whistle Stop Tour Of Wirral; their determination, relief and elation is a special sight. It's going to be a fantastic weekend of racing in Wirral."

Cinematic route to City's music roots
A film exploring how Liverpool became 1 of the most famous music cities in the world is to be launched internationally. Routes Jukebox: The Documentary was commissioned by Liverpool International Music Festival 2015 and tells the story of the ever evolving music scene in the City, looking at the influential records that have come here since the 1940's by air and sea from America, Jamaica and Ireland which went on to shape the sound of the City. Featuring contributions from song writing legend Lamont Dozier, Cream founder James Barton, Grammy Award winning producer Steve Levine, CEO of Cornerstone and The Fader Rob Stone, singer Rebecca Ferguson, Jamaican saxophonist Dean Fraser and music journalist Paul Du Noyer, the well received film will now be shown at the following:-
20 September 2016, AmericanFest 2016, Nashville.

22 Septtember 2016, The Grammy Museum, Los Angeles.

12 October 2016, Memphis (Venue TBC).

26 October 2016, Shoreditch House, London7
The aim is to promote and profile the documentary along with Liverpool's music profile and at the same time showcase exactly why Liverpool holds the prestigious UNESCO City of Music title. Plans are in place to secure a screening of the film at key European events and film festivals over the next 12 months. Before the film goes on its USA tour, there will be a special FREE screening, at FACT, on Monday, 12 September 2016, at 8.30pm.
To get tickets go online. Places are limited and will be allocated on a 1st come, 1st served basis. The film was produced and directed by Liverpool Filmmaker Jernice Easthope. Click on here to see the trailer.

What they say:-

"I'm really proud that a legacy of the Liverpool International Music Festival 2015 is this high quality documentary which shows how Liverpool music has influenced and been influenced by music from right across the world. At a time when we have recently been designated a UNESCO City of Music it is fitting that this film documents the continuing strength and genuinely international nature of Liverpool music." Mayor of Liverpool, Joe Anderson.

"Routes Jukebox is, for me, one of the most important project we have produces as part of the LIMF series of events. It looks at the roots and routes of the music and sounds that have brought Liverpool to its storied height within the music world. Both elements; the live event and the documentary; are entertaining, educational and ultimately a celebration." LIMF Music Curator Yaw Owusu.

"I'm always amazed at the strength and diversity of all the great music that emerges from Liverpool. The Routes Jukebox documentary in a thoroughly entertaining and informative way explains the uniquely international nature of Liverpool music. As well as some of the best known names of the Liverpool music scene of the last 40 years it features major global music figures talking passionately about the international influence of Liverpool music." Assistant Mayor and Cabinet Member for Culture, Councillor Wendy Simon.

"Routes Jukebox is a documentary which is very close to home. Given the opportunity to produce and direct my first feature documentary has been an overwhelming experience. Twinning Liverpool with other music cities from across the Atlantic has taken us down paths we don't often venture when trying to understand music. We can take music for granted; as we listen and enjoy; but exploring the grassroots and history of music development brings together audiences both old and new." Jernice Easthope, Director and Producer.

"Even if you think you know everything there is to know about music in Liverpool there is always something new to learn! This well produced, entertaining film is full of fascinating music history, great stories and amazing characters talking with passion about Liverpool music; what helped shape it, what makes it special, and how it continues influence music across the world. It's a documentary that fits perfectly alongside Liverpool's designation as a UNESCO City of Music." Kevin McManus, Liverpool's Producer of UNESCO City of Music.

"Growing up in Liverpool my first musical influences were from the American songs that my dad taught me on the ukulele - Everly Brothers, Mamas and Papas, Peter, Paul and Mary and John Prine , to name a few. My own career in music then took me across the Atlantic to Nashville and to work with some of the great artists that had influenced me. It was an honour to be included in the Routes Jukebox story documenting this type of musical journey." Siobhan Maher Kennedy, Liverpool singer and songwriter now based in Nashville

"Routes Jukebox is the best film I've ever seen on what makes Liverpool distinctive as a Music City. It concentrates on the post World War 2 years. These were the years that saw Liverpool begin to lose its status as the main Atlantic port. What was extraordinary, though, was that, even as the city began to decline, economically, it became rich in creativity. As the UK's major Atlantic sea port, Liverpool had long enjoyed a rich mix of cultural heritages. These had been apparent for decades within the city, but the rise of the recording industry allowed this special mix to reach far beyond its boundaries. Liverpool has produced wave after wave of musical innovation from the 1950s onward, and Routes Jukebox captures these rising waves like no other music documentary has done before." Mike Jones, Institute of Popular Music at the University of Liverpool.

"A great film that captures the rare quality of its native city. Liverpool is a living jukebox. Music thrives here because Liverpool looks outwards, to embrace the whole world, and finds its musical inspiration everywhere. This is a big story, brilliantly told."
Paul Du Noyer author/journalist

"It's always fascinating watching a documentary film that delivers those gems of information that you never knew before and that was certainly the case when I saw a screening of "Routes Jukebox". The DNA of so much of the UK's song writing and record production can be traced back to some of the USA early pioneers. Liverpool with its Cunard Yanks bringing those treasures home enabled all the North West to get its hands on so much of that music 1st. Without which musical history would be very different." Steve Levine record producer.