Public's help needed to catch illegal dumpers

THE public are being asked to help catch illegal dumpers who are tipping thousands of tonnes of domestic waste in Liverpool. There have been 6 incidents at vacant industrial sites in the City, since May 2016 and so far it is estimated to have cost the Council up to £1 million to clear the waste and dispose of it. It is believed the waste is being brought to Liverpool from other parts of the country, and in most cases the operation to dump it takes several weeks using HGVs and fork lift trucks to place it out of sight inside empty buildings.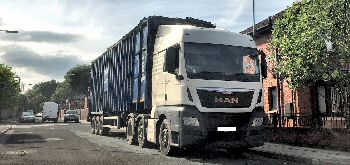 Councillor Steve Munby, Cabinet member for neighbourhoods, said:- "This is a highly sophisticated operation taking place during the day using professional equipment with workers in hi-vis jackets. In most cases people don't think it is suspicious and just think it is normal activity on an industrial estate. The fact of the matter is that this is illegal dumping of household waste on a massive scale and so far it has cost us getting on for £1 million in clean up and disposal costs. There is so much of it that it takes days and days to clear and then there is the additional cost of getting rid of it which does not come cheap because of landfill taxes. It is particularly galling that this is probably waste that other Councils have already paid to dispose of, so the public purse is effectively paying twice. We are working closely with the Environment Agency and investigations are underway to track down the individuals and organisations responsible. Our message to local communities is let us know if you see anything unusual happening, so we can investigate immediately and hopefully catch those involved in the act."

The sites hit so far are in Everton, Garston, Speke and Aintree. In two of the incidents in Everton, the bales caught fire leading to flies and odour polluting the area, causing misery for local residents.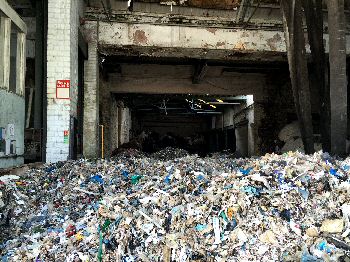 Similar tipping has occurred in other areas across the country and it is thought the waste has come from a number of local authority areas including London and Norfolk.

People who believe illegal dumping is going on are advised to contact either:-

► Liverpool City Council on:- 0151 233 3001.

► Crimestoppers on:- 0800 555 111.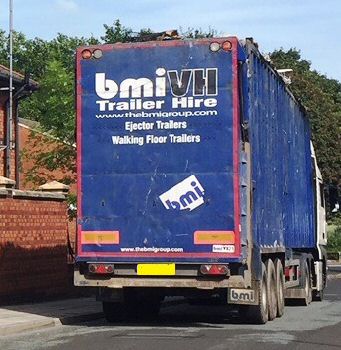 'The Painful Untruth' on display in a Southport Art Gallery
THE Southport Waterfront Art Gallery's theme for this months exhibition is 'The Painful Untruth.' Pat Hughes, has submitted a collection of photographs of people who have been homeless, but have now recovered.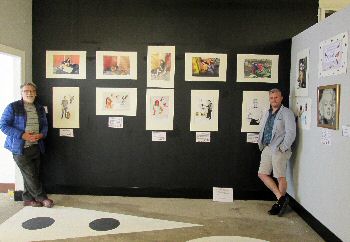 She said:- "I truly believe they are an inspiration to others. People have preconceived ideas about the lives of homeless people. What they don't realize is that each has a painful hidden story. My photographs show each as they were when homeless, what they are now and adjoining each pair of photos is their story. I admire how each has overcome their problems, achieved so much and are now inspiring and helping others to do the same. To me they are the caterpillars who just when they thought their lives were over they became 'Beautiful Butterflies.'"
Midwives and NCT team up to host Baby Day 2016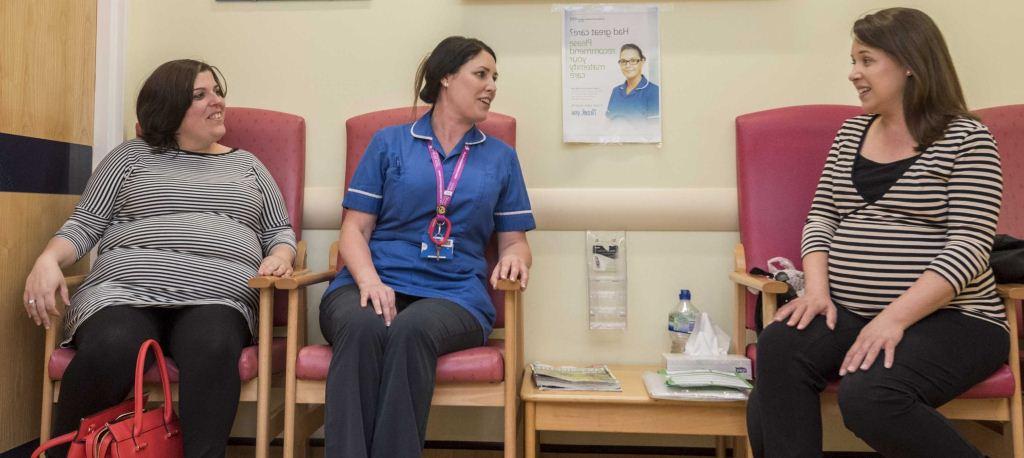 FAMILIES with young children and expectant mothers are invited to join midwives, at Ormskirk Hospital, on Saturday, 24 September 2016, for Baby Day. Baby Day will run from 10am to 1pm at Ormskirk Hospital and is a chance for mums to be and families with young children to see what support their midwives provide throughout pregnancy, and how Southport, Formby and Ormskirk NCT can support parents during pregnancy and beyond. On the day there will be tours of the maternity unit, information stands, and the chance to meet the community midwife team. There will also be a cake stall, raffle and teddy weighing for children. Local baby groups and business will also be in attendance to promote their services and answer any questions you might have. Catherine Boyle, Consultant Midwife, said:- "Baby Day is an excellent opportunity for expectant mums to come and see the facilities here and meet the midwives. There's a lot for families with young children to see and do too! We host this event every year with the NCT who will also be hand to offer advice and guidance on how they can help families through pregnancy and following the birth."

Baby Day is free to attend and there's no need to book. The 1st 30 families arriving on the day will even receive a goody bag.
Plans to enable £458m investment in the Liverpool City Region set to be approved
PLANS are well under way for the Liverpool City Region Combined Authority to invest significantly in opportunities to deliver the City Region's ambitions for economic growth. A prospectus for a Single Investment Fund (SIF) is due to be considered at the Combined Authority's next meeting on Friday, 16 September 2016. The SIF is the key funding tool for the Liverpool City Region, and will address the City Region's strategic priorities. Its implementation is a key part of the City Region's Devolution Agreement with the Government. The SIF alone accounts for £458 million of investment in the City Region over the next 5 years. If approved, the Combined Authority will then be able to use the prospectus to commission and fund key growth projects in areas which include business growth and sector development, research and development, skills development and adult education budget, transport and other infrastructure, regeneration, town centre development and culture.
Mayor Joe Anderson, Chair of Liverpool City Region Combined Authority, said:- "Since we secured the Devolution Agreement in November last year - which devolved decision making, funding and resources to the City Region rather than being made at Whitehall - we have been developing a number of opportunities which would benefit from the investment and give us the greatest return. A lot of this work has now culminated in the development of the Single Investment Fund prospectus, which is aligned to the City Region's key priorities, to accelerate economic growth, development and prosperity. Applications to the Single Investment Fund will be open following approval of the prospectus at this week's meeting."

The full agenda and papers are available online. The meeting takes place at 1.00pm at Mann Island, Liverpool, on Friday, 16 September 2016.
Remember you can keep up to date with the latest news from the Liverpool City Region Combined Authority on Twitter - @LiverpoolCRCA